5 Legit Momentum Stock Alerts Services
Legit momentum stock alerts services can be hard to find. Here are the 5 best stock alerts services that focus on momentum trades! The best swing trading service is….well read on to find out!
I have made significant income by subscribing and following trade alerts from the best legit momentum stock alerts services.
But aren't all stock alert services run by front-running conmen? Nope. There are many legit momentum stock alerts services that can be worth 10x what you pay them in subscription fees. The trick is to find them and learn how to execute the trades that they bring to your attention.
I have found the paid services to be much better than the free ones. The problem with free stock alerts services is that the owner/guru is often paid by companies to tell their subscribers to buy a stock. This type of stock price manipulation can be a pretty dangerous game to play.
Here is my #1 recommendation for stock alerts service that I make money with EVERY WEEK!
Disclosure: Please note that some of the links on this page are affiliate links. This means that we may earn a commission, at no cost to you, if you decide to make a purchase after clicking through the link. Please understand that we have experience with these companies, and we recommend them because they are helpful and useful, not because of the small commissions that we may receive if you decide to buy something through our links. Please do not spend any money on these products unless you feel you need them or that they will help you achieve your goals.
1. SuperTrades
I first came across Paul Scolardi (aka SuperTrades) in 2012 when I joined his premium chatroom and stock alerts service called Super Alerts. Paul specialized in momentum trade alerts that he sends to his subscribers in his chatroom, via email and text. I have written about this superman of the stock market before on this site and others.
Superman has 20 years of trading experience. His trading strategy requires diligence and a huge amount of patience. But he has built a fortune trading stocks (about $5MM) and his strategy can be replicated.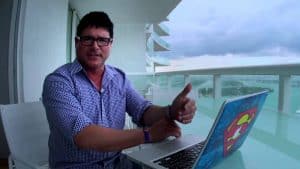 Paul moderates his chatroom along with a few of his top students and friends. These moderators are pretty good traders and often share additional trade ideas with the room. This was extremely valuable when I was a new trader. Overall, I really like the chatroom because it is moderated well and Paul will not tolerate unprofessional conduct.
Paul uses three simple trade styles to make money. Here are his three main trading strategies:
News scalp
Momentum chart pattern
Fundamental swing trade
Subscribers are not able to replicate the news scalp trades. They happen just too quickly! But it is really cool to see Paul make these trades. These types of trades are not his main money-makers, so missing out on them is not that big a deal.
Paul uses his simple chart swing trades to make money on a short time scale (a few days). He looks for charts that are showing rapid price increases with the Relative Strength Index (RSI) over 70 and moving up with increasing volume.
His stop loss for these trades is quite relaxed (and always a mental stop loss to avoid other traders knowing where he will sell!). He will usually sell his position if the stock closes with a price below the 4 ema. These chart trades are quite replicable if you are trying to copy his alerts. I love them!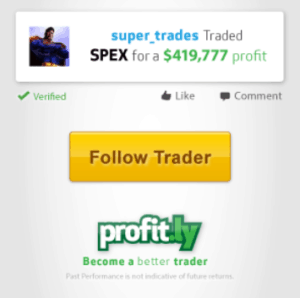 My favorite trade type to make money from is the fundamental swing trades. Paul has made HUGE profits (like $500,000 a trade!) on these types of trades. I think it is fair to say that these are the trades that he is most famous for.
Paul is a former CPA and he uses his knowledge of how companies financials are reported to use SEC filings to figure out what a stock might do in the future. When he is right with these swing trades, you can expect massive gains! Be careful though, Paul can have a very lose stop loss and take some big losses on these types of trades. I found it best to follow my own stop loss but also to trust his thesis for potential upside potential.
Verdict: Paul is probably one of the best momentum traders in the world. His stock alerts are easy to replicate and he is clearly running legit momentum stock alerts services (Superman Alerts and Superman Pro). The cost for Superman Alerts is $147 per month – a bargain in my opinion.
2. Jason Bond Picks (AKA Freedom Trader)
Jason Bond is the millionaire trader behind RagingBull.com. His core service focuses on trading small caps stocks with momentum. His main claim to fame is that he trades just three simple stock patterns to make a lot of money.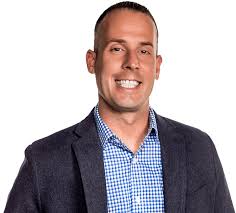 Jason Bond started trading over 10 years ago as a way to supplement his school teacher salary (only about $30,000). He quickly learned how to make consistent profits and quit his teaching job to trade stocks full-time. He started one of the best legit momentum stock alerts services in the world. The service is extremely popular.
You can learn his strategy for FREE in his popular DVD called The Basics of Swing Trading. This is included for FREE (worth $1000) at the end of his FREE MASTERCLASS.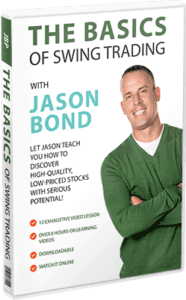 Jason alerts stocks that usually trade under $10 per share. His stock alerts are a combination of day trades and swing trades that usually take 1-4 days to go up in price. I have traded his watch list and alerts. They are both really good. I honestly think that buying stocks from his watch list BEFORE Jason alerts the stock is the best way to make money from his service.
Jason buys breakouts, bottom bouncers and Fibonacci retracement continuation patterns. He does intra-day scalps as well, but these are not very useful for his subscribers. His swing trade alerts are relatively easy to replicate and often you can purchase them at a lower price than Jason. This just requires patience and the ability to wait for the stock to hit your purchase price, rather than chasing an alert.
Jason's strategy is clearly legit and he makes some serious percentage gains (10% – 20%) in a day or so. He is a big advocate on taking profits above a 10% gain and 'rinse and repeat' this procedure until rich…
I also wrote a complete review of Jason Bond Picks, if you want to check it out for more information.
Verdict: One of the best swing trading services. Jason's service impressed me with the number of trade ideas (several a day), the transparency (he live streams his portfolio) and his profitable trades. His strategy is perfect for traders that work full-time and just want to pick a few short-term trade ideas to fit a busy schedule. Jason Bond Picks is only $299 per quarter (3 months).

3. FDA Insider Alerts
This is one of the best trade alert services if you like high risk/high reward biotech trades. I am currently trading some stocks that this services alerted and they are doing really well.

The expert that runs this service (one of the best swing trading services out there!) is called Kyle Dennis. He is actually a former student of Jason Bond. He became Jason Bonds first millionaire trading student after he joined Jason's elite program (The Millionaire Roadmap).
FDA Insiders offer a FREE MASTERCLASS that gives you a great introduction to this amazing catalyst trading strategy.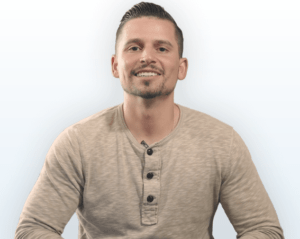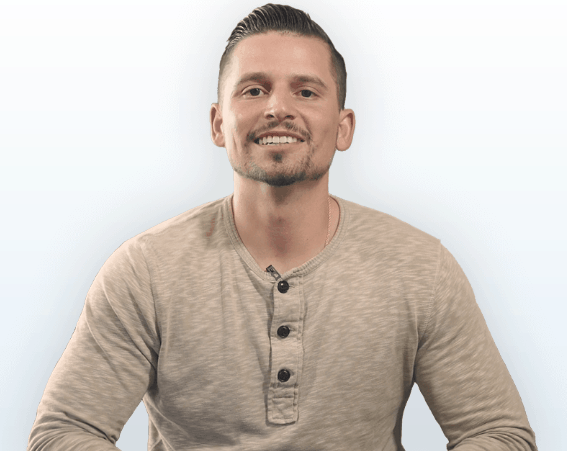 Kyle Dennis has a pretty amazing story. He started trading on the side while working full-time in L.A. His salary of $30,000 a year was causing him to drown in debt. He knew something had to change!
Kyle started trading volatile biotech stocks that had an upcoming 'catalyst' event. He noticed that many people would buy a stock in anticipation of good news on a certain date. For example, if a company was due to have an FDA decision on a new drug on a particular date, people would start buying the stock a week or two before. They buy early in the hope that if a positive FDA decision is announced – the price of the stock will skyrocket and they will make a fortune!
Kyle discovered the secret to minimizing the risk involved was to sell the stock during the run-up to the news announcement. He never holds a stock through the actual news event, because if the news is bad, the stock price will plummet.
FDA Insider Alerts provides subscribers with a range of great stock picks. The list is complete with some basic catalyst info, buy zone, stop loss price and the target profit zone.
The stocks that Kyle picks are usually winners, typically within a few weeks of purchasing them. I would guess that 70% of the stock picks make money for me. A 10%+ gain is quite normal for winning stocks in this service from my experience. I think I've had a few 40% winners but that is not the norm.
Kyle also runs Biotech Breakouts, Sniper Report and The Option Rocket. He loves to pair a bullish technical chart with a catalyst event for maximum profits!
Verdict: A basic but solid watch list and alerts that are easy to replicate. A very profitable service if you can manage your trades. One of my favorite stock alerts services and perfect for the busy working professional. FDA Insider alerts is $399 per quarter.

4. Tim Alerts
Tim Sykes runs one of the best stock alert services for traders that like to short trade stocks. He is best known for day trading and is arguably the best known trader on this list. He is an expert marketer and uses a lot of flashy gimmicks (think orange lambo's and piles of cash) to wow students into joining his chatroom and subscription service.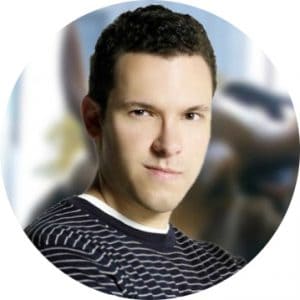 Timothy Sykes is well known for trading his bar mitzvah money ($12,000) into almost $2 million at the ridiculously young age of 21! He did this by trading penny stocks, primarily stocks that were pumped up in price by shady companies in order to enrich the insiders.
Tim is known for his expertise in technical analysis, news catalysts and his ability to trade paid promotions. Over the years he has become very good at trading all kinds of setups. Several years ago he started his trading educational empire called Profit.ly that teaches people how to trade stocks.
Tim has two legit stock alerts services: Tim's Alerts and PennyStocking Silver.
Both services are very good for beginners to learn the basics of trading pennystocks for a low cost. Tims day trades are difficult to mirror but his strategies are worth learning. I wrote a full review of Tim Sykes alerts service if you want some more details about the service. Tim also runs one of the lowest cost stock alerts services called Penny Stock Conspiracy.
Verdict: Tim's stock alerts services are worth the price ($74.99 per month for Tim Alerts). His stock trading strategy is really good, but the day trading style means that his alerts are hard to copy.
Here is my #1 recommendation for stock alerts service that I make money with EVERY WEEK!
5. Investors Underground
Investors Underground is a community of traders that is run by Nathan Michaud. It is one of the best stock alerts services and it was started in 2008.
Nathan has a strong presence on twitter and most active traders follow him to get trade ideas. Nathan is an expert at trading NASDAQ and OTC stocks with an emphasis on momentum stocks. He is particularly skilled in predicting when momentum stocks will start to fade so that he can short them.
Investors Underground offers several educational mentoring systems, day trading courses, webinars, stock watch lists and of course stock alerts. There are about 20 other expert traders and moderators in the chatroom that help out and alert trades to the subscribers.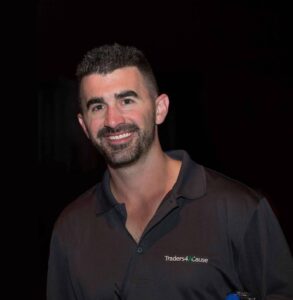 There are three distinct chatrooms to cater for different trading styles:
The momentum chat room
Swing trading chat room
OTC trading chat room
The most popular style of trading in this service is momentum trading, so naturally that means that the momentum chatroom is extremely popular. The service is very fast-paced with many trades happening all day.The chatrooms are a buzz of trade ideas!
I wrote a full review of Investors Underground that you can read for more information.
Verdict: The best stock alert service for people that want a vibrant community of momentum traders and plenty of trades throughout the day. The service is quite expensive compared to some of the others on this list.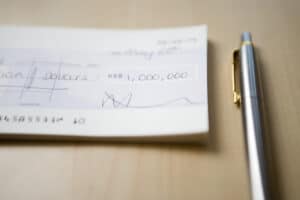 Related Articles
Top Swing Trade Newsletters Reviewed
RagingBull.com Trading Services Reviewed
Kyle Dennis FREE Webinar Review
Kyle Dennis ACRX Biotech Catalyst Trade
How to trade stocks for beginners
These legit momentum stock alerts services have helped me to make thousands of dollars trading stocks part-time. Which one do you think is the best stock alert service?
Don't miss this FREE Swing Trading DVD (Worth $1000) AND get free instant access to THREE more stock trading training DVDs worth another $4,000 !!  I wrote a full review of this swing trading DVD here.