Beststockstrategy Review (David Jaffee Review REAL CUSTOMER!)
Welcome to my Beststockstrategy review! This is a bit of a David Jaffee review as well as reviewing his strategy and results.

FREE FACEBOOK GROUP AND FREE EBOOKS!
Check out my Facebook Group for a community of traders that are interested in stock alerts services.
If you are interested in learning an options trading strategy with a 95% win rate……check out my store of free eBooks!
The Complete Guide to Day Trading FREE EBOOK!
For a limited time, Markus Heitkoetter is giving away the electronic version of his bestselling book "The Complete Guide To Day Trading"
It's 296 pages and full of tips, tricks and practical information that you can use right away in your trading.
Click here to download the eBook now.
Best Stock Strategy is a website run by David Jaffee. He is an options trader that runs an alerts service where he updates subscribers in real-time what he is buying/selling.

The service costs $349 a month which is on the higher end of alerts services that I have come across.
However, the good news is…..
You can try a 7-day trial for $19.
Best Stock Strategy is not a service for beginners in my opinion.
The services requires substantial capital and involves selling options contracts which is a little more complex than just buying/selling stocks.
The interesting thing is that his brand is 'Best Stock Strategy' but he only teaches options strategies. Which I guess sort of makes sense but maybe Best Options Strategies would be a better name!
Side Note: Facebook Group

Come and join my successful Facebook group with thousands of members all discussing alerts services like Jaffee's. Real subscribers with real opinions!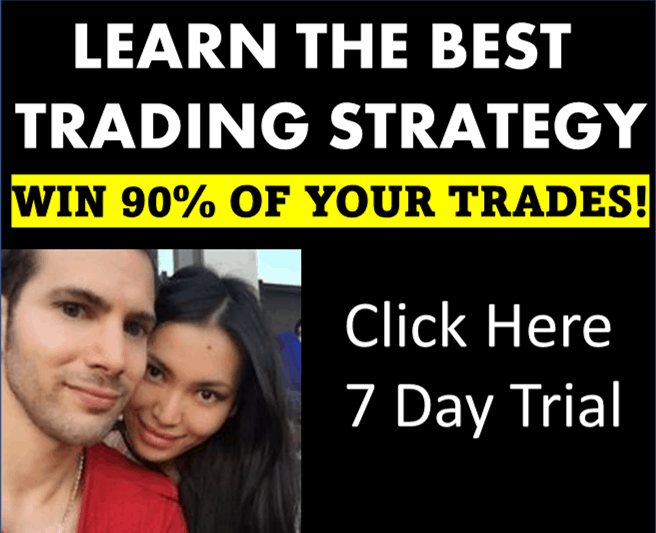 Other Services to Consider – ThetaTraderz and EagleTrades
If you are looking for similar services that are much lower cost…..here are two that I recommend. I am the co-founder of these services and believe in them 100%.

EagleTrades is a service that does a lot of cash secure puts that work 90% of the time.
ThetaTraderz is similar but the service caters to smaller account sizes – a huge plus if you want to sell options but don't have a lot of money in your account to use.
Similar Trading Alerts Service
You can check out the secret to The Ultima Spike here.
These are tested million-dollar trading strategies that people are using to generate income on demand!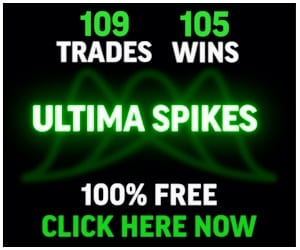 Here is a video with more information about selling options premium.
David Jaffee Review: Who Is David Jaffee and Is He A SCAM?
David is a great trader.
I joined his service and can confirm that he wins 90% of the time. There is no David Jaffee 'scam' in my opinion from watching weeks of his trades.
He has had thousands of students and most seem to hang around for months or years.
David Jaffee graduated from Cornell and has a background as a Wall Street investment banker. David Jaffee's networth is not known but it is likely in the multiple millions of dollars.
He has been an entrepreneur for many years and has a background owning and running night clubs in NY. He also seems to have done some short-term rental businesses via AirBnB as well.
David Jaffee and his BestStockStrategy Trading Strategy
The BestStockStrategy is pretty simple. David just simply sells options and doesn't get bogged down in all the complex options strategies out there.
Here is a David Jaffee review video.
David won't encourage new traders to join his service if they are just looking to get-rich-quick. He preaches discipline and patience with realistic profit targets.
So How Does He Trade?
David's bread and butter strategy is to sell out-of-the-money put options on large companies when they are trading close to the bottom of their recent trading range.
He seems to adapt his strategy well, depending on market conditions – switching from selling Puts to selling Calls. For example when the VIX is over 20, he will sell naked options.
David's trading frequency can range from 2 times a week up to multiple times a day. He alerts everything he is doing via WhatsApp.
David Jaffee Review: Who Is It For?
Honestly, it really helps to have some background in options trading before joining. You can learn most of what you need to know to follow his alerts though.
I would say that the intermediate traders will get the most out of BestStockStrategy. If you are looking for a reliable low risk way to make money then I do recommend it.
You can learn a lot about David Jaffee's strategy on his YouTube channel.
There are several other reviews out there (e.g. David Jaffee Review) that have found similar results as myself.
Similar Trading Alerts Service
You can check out the secret to The Ultima Spike here.
These are tested million-dollar trading strategies that people are using to generate income on demand!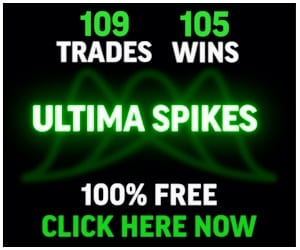 Beststockstrategy Review: Conclusions
I like David Jaffee's strategy. I would say that the only downside is that it requires a lot of buying power to make decent money.
But he does offer advise such as the best broker to use to minimize the buying power required to profit from these trades.
The risk is minimal and his ideas are easy to replicate – there is no huge pump or anything like that when he alerts.
If you want to give it a try, just signup for the $19 trial.
Wesley
Related Articles
Investment Opportunities Newsletter Review
Josh Answers Trading Fraternity Review
Sky View Trading Review (REVEALED!)
I hope this Beststockstrategy review was helpful! There are a few David Jaffee reviews out there…..but I am one of the few that have actually been part of his service.

Get a 2 Week FREE TRIAL to SideKickTraders massively popular trading community!
SideKickTraders specializes in fixed time daily live stream trades at market open and market close. They have a 90% success rate on the daily morning gap trades that return an average of 10% within 20 mins!