Connor Bruggemann – The Millionaire School Trader
Connor Bruggemann – a review of my experience following the youngest day trader on Wall street! I improved my trading by learning the Connor Bruggemann strategy (from his paid stock alerts service called Connor Alerts) and his School Trader DVD.

Disclaimer: There are affiliate links on this page. This means that if you click through and purchase anything, I could possibly make a commission without adding any extra cost to you.
Meet Connor Bruggemann (aka the School Trader) one of the youngest day traders that is massively profitable. Connor is a day trader from New Jersey who turned $9700 into $340k while in high school!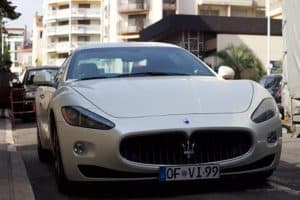 He achieved this amazing feat while trading part-time during his high school classes! Since then he has continued to grow his trading profits and teach other his on-the-go trading strategy. He might always be known as the School Trader though!
While Connor is not quite a 'millionaire trader' yet, he is worthy of bringing to your attention as he is by far the youngest day trader that I have encountered in my 5+ years of trading stocks.
See How I made $50k While I Learned to Trade Stocks!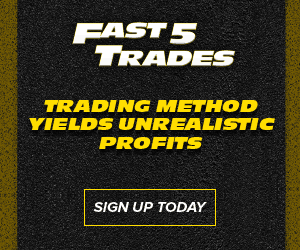 Here is my favorite ALL TIME alerts service that I make money on every week!
You can piggyback or copy these FAST5 trades because they are not day trades! I have kept a full diary of every single trade I have made with Fast5 Alerts at that link – check it out!
I update my REAL SUBSCRIBER experience with Fast5 alerts every week.
Disclosure: Please note that some of the links on this page are affiliate links. This means that we may earn a commission, at no cost to you, if you decide to make a purchase after clicking through the link. Please understand that we have experience with these companies, and we recommend them because they are helpful and useful, not because of the small commissions that we may receive if you decide to buy something through our links. Please do not spend any money on these products unless you feel you need them or that they will help you achieve your goals.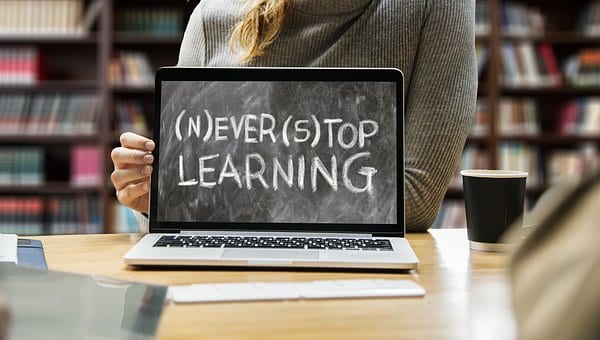 How Connor Bruggemann Started Trading Stocks
Connors dad got him interested in trading stocks while he was working at his very first job at a restaurant.  Connor worked very hard for more than two years and saved a nice $9,700 to invest with.
He started investing in safe dividend yielding stocks. Anyone who has actually tried this approach to building wealth knows that it takes YEARS to compound the dividends.
In late 2013, Connor began to trade penny stocks (this was his junior year of HS).
The volatility of penny stocks allowed Connor Bruggemann to start building wealth much more quickly.
Connor started to have great success very quickly, with one stock (ACYD/WLAN) making him a $92,000 profit in just months! Connor is the youngest day trader that I have seen make that kind of profit so quickly!
Connor has been featured on many business channels and TV interviews, check out the one below.
Large losses quickly humbled him – he lost $40k in the next few months and by spring 2014 Connor was at a loss of about $50k overall. Wow this guy handles stress well!
1 Year Later, $340k in Profits all Verified
Connor turned his trading around and within 1 year he was in the green with $340k of realized profits.
He admits that he was a 'dumb 16-year-old kid' when he started trading and attributes the successful profit to maturing and developing a much more risk averse strategy.
He now advocates cutting losses very quickly and being a 'sniper' by only trading perfect setups.
Connor Bruggemann strategy tip: Don't bother with sub penny stocks as they are generally too risky! Connor suffered his biggest single loss with a sub penny play.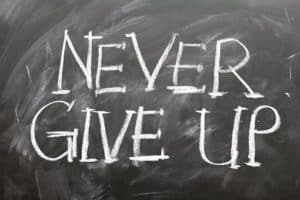 So, What Is Connor Bruggemann Trading Strategy?
The successful Connor Bruggemann strategy is based on going long on 'bottom bouncing' stocks. His time frame for trading varies from minutes (scalping) to multi-day swing trades.
In the beginning, Connor traded exclusively on his iPhone from school! So basically, he made money under his desk on his phone during lessons…
Connor Bruggemann Profitly Chatroom
By 2016, Connor had been so successful that he was approached by Timothy Sykes, to start a premium teaching service on Profitly called Connor Alerts.
Unfortunately, his service is no longer available on Profit.ly. This is a real shame because I was a member of Connor Alerts, and it was really good.
Perhaps it is possible to become a subscriber through the Connor Bruggemann website to allow people to follow his trade alerts.
Connor Bruggemann Website
You can find more information about how you can learn stock trading from Connor at his own website – InvestorsCorner. InvestorsCorner is where you will find all the information you need about the famous School Trader.
The Connor Bruggemann website is currently down, but it contains a plethora of free stock trading education.

However, Connor still uses the trade verification system on Profitly to verify his trades. He has made just short of $400,000 according to his profit/loss chart.
Timothy Sykes Interview with Connor Bruggemann
Connor Bruggemann Penny Stocks – My first Trade with Connor
I joined his stock alerts service when it was up and running on Profitly. I found it very useful and Connor had some really great trades when I was part of his service. His bounce trade strategy was pretty good!
The service that Connor provided was very focused on education and felt more like a community than the average stock alerts chatroom.
Connor has no ego (very refreshing!) and interacts with clients like a normal human being! I like his penny stock trading strategy a lot.
His strategy is a combination of day trading and swing trading. Connor comes across as a very calm and disciplined trader.
My first trade following Connor Bruggemann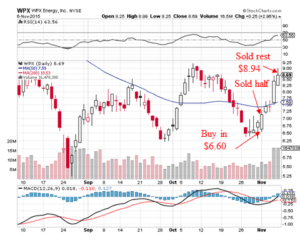 This is an example of my very first trade that I followed Connor into. He alerted the trade at $.6.60 and I managed to get in at that price. The trade worked almost immediately, and  I took some profits after just a day or two later.
You can see how the rest of the swing trade played out over the next week, with me selling the rest of my position just a few days later for $2+ profit per share! Connor manages to play these chart patterns over and over again.
At the time, I was very new to bounce plays like the chart above. This chart pattern is Connors bread-and-butter trading pattern and he is extremely good at timing the bounces that occur in stock prices.
Other Resources from the Youngest Day Trader on Wall Street!
Connor Bruggemann DVD – SchoolTrader

If Connors trading style sounds interesting to you, check out his School Trader DVD (it is a 5 hour DVD) a very comprehensive guide to part time stock trading.
The School Trader DVD costs $497. It covers everything from classic trading setups to specific techniques for trading from your iPhone. The School Trader DVD is a must for traders that want to learn to trade on the move!

I made some nice profits following Connor on a bounce trade ($WPX) and enjoyed my time in his stock trading chatroom. I think most traders could learn from his School Trader strategy, especially people who want to trade part-time on their phones!
Despite having traded now for 3+ years, Connor Bruggemann has proved himself to have a sustainable stock trading strategy.
Time will tell if he continues his journey to becoming a millionaire stock trader! His School Trader DVD is worth checking out if you are looking for a great trading strategy that you can use while on the go.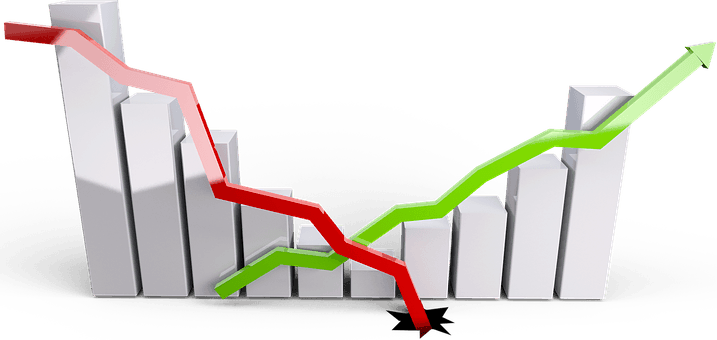 Articles About Connor Bruggemann
Many articles have been written about Connor. This is not surprising, given that he made $300k while in high school trading stocks on his phone! Here are some of the articles about him.
The Verge Article – How This High School Trader Made $300k under his desk.
Tim Sykes Blog – The Most Controversial Trader in The World.
Huffington Post – The 7 Most Important Lessons We Can All Learn from This 18 Year Old Trader
Connor Bruggemann Video Lessons
The Connor Bruggemann video lessons that are on YouTube are quite helpful. If you want some good free trading lessons just search 'Connor Bruggemann video lessons' on YouTube.
You will find pages of excellent Connor Bruggemann video lessons, some of them are uploaded by other people (e.g. Timothy Sykes).
Here is a link to all the Connor Bruggemann Video Lessons on YouTube.
Conclusions – my final thoughts on the youngest day trader on Wall Street.

I hope that this article has been useful and has helped you understand who Connor Bruggemann is and how he has made $400,000+ trading stocks while still in high school!
The Connor Bruggemann strategy is quite simple and that is what makes it so successful. I loved my time in the Connor Alerts chatroom on Profit.ly and I learned a lot.

Please leave a comment below if you have an opinion on this extraordinary young stock trader.
Good luck trading!
Wesley.
See How I made $50k While I Learned to Trade Stocks!
Free Swing Trading DVD Worth $1000+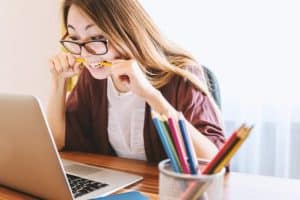 Jason Bond Picks Bonus Offer – $5,000 worth of trading DVDs for FREE!
Jason Bond (my millionaire trading mentor) is currently offering a fantastic bonus offer for all traders interested in learning his swing trading strategy. You can now learn his most popular swing trading strategy that makes him $1000+ every day for FREE!
At the end of the training you will also get 4 of Jason's best-selling stock trading educational DVDs worth $5,000! Crazy! The DVD's teach everything from his options trading strategy to his small cap swing trading strategy. The following DVD's will be yours for FREE if you sign up for his free training session:
The Basics of Swing Trading by Jason Bond

How to Trade Like A Pro by Jason Bond

The House Always Wins – Intro To Selling Naked Options by Jason Bond

Stock Options by Jeff Bishop.
This is a limited time offer and I really hope that it is still available as you read this!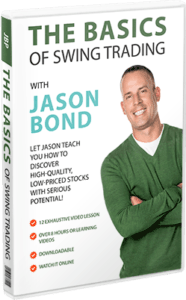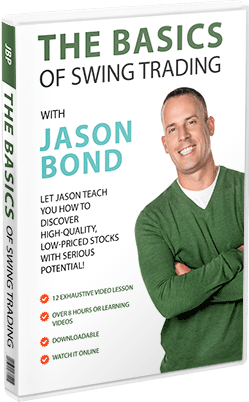 Connor Bruggemann is a great stock trader (and maybe one of the youngest day traders around). I hope that you have enjoyed this article about the excellent Connor Bruggemann strategy and my story about my time in his paid alerts service, Connor Alerts.

Get a 2 Week FREE TRIAL to SideKickTraders massively popular trading community!
SideKickTraders specializes in fixed time daily live stream trades at market open and market close. They have a 90% success rate on the daily morning gap trades that return an average of 10% within 20 mins!