Dave Lukas Option Profit Planner Review
Welcome to my Dave Lukas Option Profit Planner review!

Dave Lukas is a stock trader with RagingBull.com that specializes in options trading. He teaches his options trading strategy to his subscribers.
RagingBull already has three options trading programs – the most well-known is Jeff Bishop's Bullseye Trades (HIGHLY RECOMMENDED! Check it out here!).
Disclaimer: I may get paid a commission if you click through any links on this page and buy something. This won't cost you anything extra and often you will even get a discount!
FREE BULLSEYE TRADES MASTERCLASS STREAMING NOW! CLICK TO WATCH AND GET JEFF BISHOPS SECRETS TO OPTIONS TRADING!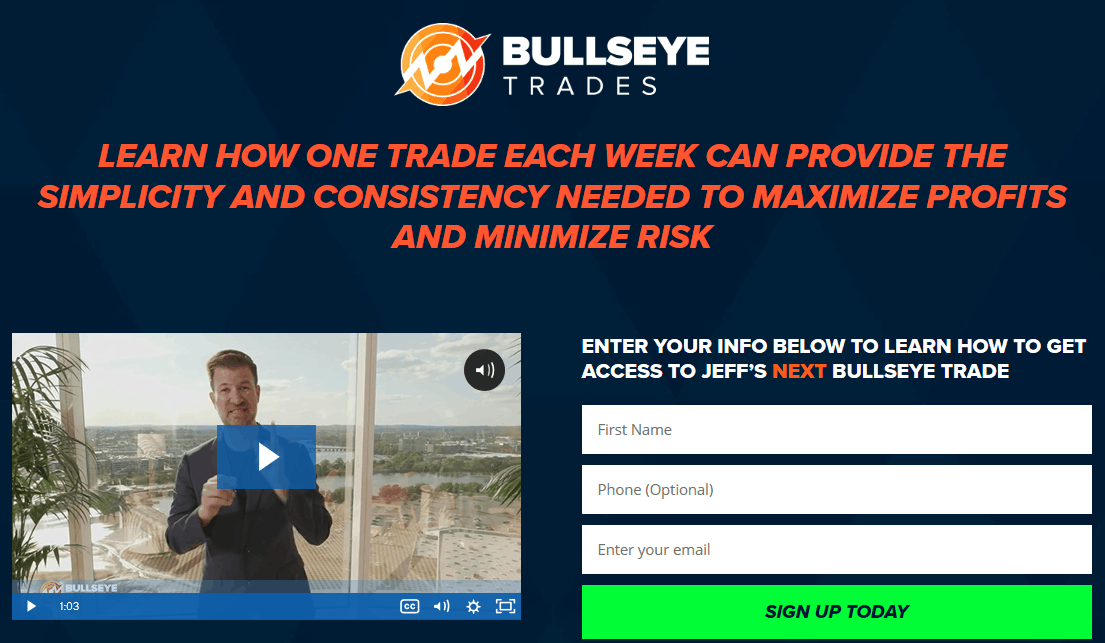 Dave Lukas Option Profit Planner Review
Dave is not that well-known in the RagingBull trading community – yet! He only recently launched his options trading newsletter on the platform.
Who Is Dave Lukas?
Dave is a 40-something veteran entrepreneur. He has spent most of his life in real-estate investing.
The story is pretty interesting as to WHY Dave got into options trading. He says that when his wife and him wanted to adopt a girl from China, they needed a lot of extra money to cover the costs.
He wanted more liquid cash flow compared to his longer-term real-estate investments.
So he started trading options because of the huge leverage that they provide. He started trading with just $3,000.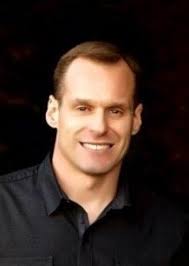 Dave Lukas Option Profit Planner Trading Strategy
Dave loves options trading more than stock trading. Why?
Well, if you buy a stock, you only have a 33% chance of making money! It will either go up, down or sideways in price. Going up in price is only 1/3 of the time!
You actually have better odds if you play Black Jack at a casino!
Now, you can try to mitigate these odds that are against you by following charts, trading the news etc. But a 33% chance is not a great starting point really…
Dave designed the Profit Planner strategy to be passive because he was spending so much time on his real-estate businesses that he couldn't be glued to his computer 24/7.
The thing that sets Dave Lukas apart is his astonishing 90% WIN RATE!
Dave took inspiration from his investments in real-estate and claims those skills translate to trading. Here are the three simple general rules that govern his investment strategy:
Buy a dollar for 50 cents! Sounds simple, but he is always looking for a bargain.

Invest for cash flow. Dave loves to get paid from cash flow!

Longer term holds. The strategy often calls for a few months of holding. Like real-estate, you have to be patients and be ok holding.
So far, nothing very revolutionary there.
I use to be a medium term trader. I would swing trade stocks for weeks or months. These days I am happy just taking my 2% – 5% on my account in 30 mins by scalping Kyle Dennis's Fast5 Alerts!
It is like clockwork and I can spend the week relaxed working on my other businesses. I love using trading as cash flow, but my goal is not to make it my main source of income – just another income stream.
Here is what Dave Lucas does differently and sets the Options Profit Planner apart from other strategies.
Dave built this system to do all the work for you. He has an incredible 91% ROI!
Secret 1: Seller of options – selling is in your favor!

Secret 2: Proprietary screening process – 9 different metrics.
Secret 3: Fractal Energy Indicator – is it signaling a trend?
Watch Jeff Bishop (options trader) interview Dave about his options trading strategy and service.
Dave Lukas Option Profit Planner Indicators
Dave uses a number of different indicators to plan a trade. Typical things like Bollinger Bands, moving averages etc. What interests me though is the mysterious 'Fractal Energy Indicator' that he claims to have devised.
Dave has a weird 'energy' way of looking at the market – I think this is his interpretation of momentum.
He claims that this fractal energy indicator tells him if the market, stock or ETFs are ready to trend.
This is an indicator that he developed with a few other professional traders many years ago and it helps put the odds back in his favor.
Think of the fractal energy indicator as a way to measure the energy in the market as a whole, and also in individual stocks.
When something has a lot of energy built up, guess what?
That energy has to be released. This is when BIG moves happen.
Here is a good example from earlier in the year. The blue and yellow lines at the bottom of the chart make up Dave's Fractals Energy Indicator.
Check out an example from earlier this year.
The blue and yellow lines at the bottom of the chart make up my Fractal Energy Indicator.
Reading the indicator correctly told Dave that HQY was fully charged in January and was ready to RUN.
And run it did.
You'll see on the top of this chart that HQY moved up from $50 to $80, or 60%… in a matter of WEEKS.
Without Dave's fractal energy indicator, It would have been much more difficult to predict this move, and he would've been caught chasing…
Four months later, we get another Fractal Energy signal. HQY was fully charged again.
This time HQY went practically straight up, gaining 30% in just TWO WEEKS.
Again, fractal energy made it possible for Dave to know that this 30% move was coming.
Want to know the best part? Fractal Energy is everywhere.
Dave Lucas finds opportunities like this every week.
Different stocks, different sectors… now that he knows exactly what he is looking for, it takes little to no time to locate stocks exploding with fractal energy.
Creating and using this indicator has changed the way Dave trades.
Now that he has a tool to predict market movement, he doesn't need to pay attention to fake news or rate hikes… he just uses Fractal Energy to READ what the chart is telling him.
It honestly couldn't be more simple.
And who better to teach you to use Fractal Energy than Dave? I mean, he invented the thing!
Option Profit Planner – What Do You Get?
The Option Profit Planner is limited in how many subscribers are allowed in. Dave says that this is because he has so much going on – he doesn't want to run a giant chat room of thousands of people.
The service alerts over 10 trades a month with about an average of 3 months of hold time. Some are much faster. But, the average is a few months.
Dave sends out the Profit Planner newsletter every Sunday night. This covers every trade that the service has bought recently and details exactly what is on watch for the coming week.
Dave goes through all the buys he is planning to execute during the week.
You also get access to all the setups and education: video lessons etc.
What does appeal to me is the very passive nature of the program. Dave sends out portfolio updates and you can see his portfolio for full transparency.
Conclusions: Dave Lucas Option Profit Planner Review
Dave's option trading strategy sounds like a good deal for busy professionals that want to generate some extra cash flow and learn how to make some awesome options trades.
It is a similar service to Jeff Bishop's Bullseye Trades, but with a higher number of trades. However, Bullseye Trades operates on a much shorter time frame (typically days instead of months/weeks).
Overall, I'd suggest that Jeff Bishop's Bullseye option trades is probably the better value.
Check it out here and see if you can get a discount at the end of the FREE WEBINAR!

Good Luck,
Wesley
Related Articles
Stefanie Dark Pool Secrets Options Trading Strategy
I hope you learned something from my Dave Lukas Option Profit Planner review!
Don't miss this FREE Swing Trading DVD (Worth $1000) AND get free instant access to THREE more stock trading training DVDs worth another $4,000 !!  I wrote a full review of this swing trading DVD here.