Is Jason Bond a scam? Front-running scam or legit?
I came across a trading review website that gives Jason Bond and his top trading service a truly horrible review. Given my positive experience with Jason Bond and his stock education services, I was a little shocked by the slanderous allegations against this top trader. Is Jason Bond a scam? Read my experience and opinion!
The author (an ex-felon called Emmett) of a stock trading review website recently accused millionaire stock trader and teacher, Jason Bond, of scamming subscribers by front-running them into trades. So what do you think? Is Jason Bond a scam?

Disclosure: Please note that some of the links on this page are affiliate links. This means that we may earn a commission, at no cost to you, if you decide to make a purchase after clicking through the link. Please understand that we have experience with these companies, and we recommend them because they are helpful and useful, not because of the small commissions that we may receive if you decide to buy something through our links. Please do not spend any money on these products unless you feel you need them or that they will help you achieve your goals.
Check out Jason Bond's FREE 'Basics of Swing Trading' DVD worth $1,000!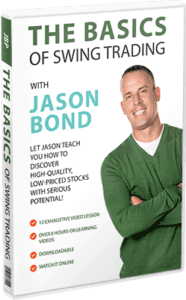 Is Jason Bond a scam? What exactly is front-running a stock?
The concept of front-running is not a new one. It use to be that crooked stock brokers would purchase shares of a stock when they knew something big was going to happen. For example, the broker might know that a big investment firm was going to recommend a stock to their clients.
The broker would purchase the stock in anticipation of the buying pressure that was coming from the hundreds of clients of the investment firm. The purchase of so many shares of the stock pushes the price up. The broker then sells the shares they bought previously for a nice profit.

Is Jason Bond front-running his subscribers?
Emmett accuses Jason Bond of buying a position in a stock and then selling his position into his 'alert' to subscribers. Of course, this kind of front running tactic does actually happen in the shady world of stock trading.
Jason Bond has thousands of subscribers to his flagship stock alerts service, Jason Bond Picks. The alert that he issues does move a stock price upwards slightly after Jason issues a buy alert. This only happens when Jason purchases a low volume and low float stocks.
What is a low float stock?
The float of a stock refers to the number of shares that are available to trade by the public. A low float stock might only have 15 million or less shares available to trade. Because there are so few shares to trade, these stocks can be extremely volatile.
When someone buys a lot of shares of a low float stock it can have a dramatic effect on the supply versus demand economics of the stock. Usually when a few hundred people purchase a low float stock, the price will rise dramatically but temporarily. 
This rapid price increase is often seen when a chatroom like Jason Bond Picks alerts that they have purchased a particular stock. Everyone that gets the alert from Jason rushes to purchase the ever increasing stock.
I think that the problem comes from chasing the stock and purchasing it at a significantly higher price than Jason bought it. The more experienced trader will be patient and allow the price to 'fade' back down to what it was before Jason's alert.
Jason could technically sell his position in a stock into the buying frenzy by his subscribers. This is what a terrible trader/teacher would do.

But Jason Bond is different.
In my 5 years of following Jason Bond (see my review) and others, I have a simple rebuttal for those accusing him of front-running.
Two words:
Swing Trading
You see, all the massive wins that I have seen or been a part of in Jason Bonds service have resulted from days or weeks of patience – not a quick scalp like Emmett tries to accuse him of. Jason Bond is a SWING trader not a day trader!
Why would he prefer to hold winners for weeks and make massive percentage gains if he was scalping subscribers after an alert?
Example of Jason Bond Swing Trade
I want to detail a trade that Jason recently alerted and has made a huge profit from. You see, Jason is first and foremost a growth and value trader – not a scalping day trader. Anyone who has spent significant time in the markets, realize that this is the best way to make serious money.
Jason issued a buy alert for $ROX on March 12th. Jason is STILL holding shares of $ROX months later and he has made some handsome profits from the swing trade. If you look at the $ROX chart below, you can see where the 'front-running' thesis falls apart.

The price of $ROX did not spike when Jason purchased it. The price trended up over weeks and months as Jason predicted it would.
If Jason had been stupid enough to scalp his $ROX alert, he would have missed out on the massive gains the stock made over the following weeks and months!
JASON DID ALL THE DUE DILIGENCE AND ISSUED A FULL REPORT OF WHY IT WOULD INCREASE OVER TIME! It makes zero sense to believe he was engaging in some front-running scam!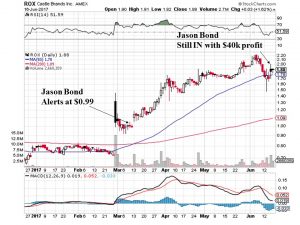 I read Jasons detailed and full report back in March and it was a very compelling case for a long position in $ROX.
You can read all about his thought processes (at the link above), the catalysts and billionaire (Dr Philip Frost) taking a 33.5% position in the stock. You can see the fundamentals that he outlines such as the comps, CAGR, fully diluted directors positions, EBITDA etc.
My point here is that Jason Bond is a master swing trader who is very transparent and makes brilliant swing trades. Even in March, a half-decent swing trader, like myself, could see that the $ROX chart was very bullish and that the growth potential was huge!
$ROX is just one of the many stocks that I have been involved in with Jason Bond. There are many, many more that have been big winners for me that Jason has alerted. You can read about a few more of Jason's successful trades here.
If you would like to learn more about how Jason finds his stocks then be sure to check out our article all about how he does it.
Jason Bond Haters
If you are a hater or a troll – I hope that this short article will help to convince you that you need to open your mind.
Look at the evidence of swing trades like $ROX and ask yourself – does the 'front running' thesis make any sense or would he just make more money trading a stock legally, that he clearly understands fully?
Just remember that not everyone is out to scam you and that you control your own destiny. If you want to read more on my thoughts, check out my own personal review of Jason and his stock picking service. I promise you that I am not some 'paid shill' or a 'guru' in disguise!
Is Jason Bond a scam? Marketing Tactics
Jason and RagingBull.com often get accused of being scams based on their marketing techniques. People seem to conclude that if they aggressively market their services that they must be fraudulent!
Look, these guys are trying to run and grow a business. They are brilliant at marketing and that is reflected in the massive subscriber growth over the last few years.
However, it is important to realize that there is a HUGE difference between a fraudulent company and one that aggressively markets its services. I believe that RagingBull.com is a legitimate company with a fantastic marketing strategy that puts their services in the best light but does not mislead customers.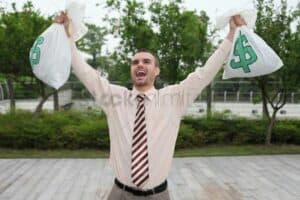 See For Yourself – Try Jason Bonds Picks for FREE
Give Jason Bond a chance. The guy delivers some of the best value stock alerts and education in the industry. You can even test his trading system completely FREE by signing up for his free email newsletter.
I wrote a step-by-step guide that walks you through how to signup to receive Jasons top stock picks, that include why he is looking at them, buy price and selling price range. No pressure. No cost, just an inside look at his legitimate trading strategies!
Wesley.
Related Articles
Keith Gerbert Millionaire Roadmap Success Story
Option Profit Accelerator Review
 Is Jason Bond a scam? I am convinced he is legitimate but feel free to argue with me in the comments! Front-running claims against Jason Bond seem to be far-fetched in my opinion.
Don't miss this FREE Swing Trading DVD (Worth $1000) AND get free instant access to THREE more stock trading training DVDs worth another $4,000 !!  I wrote a full review of this swing trading DVD here.