What Exactly Is Jason Bond's Rooster Report Service?



Jason Bond has been teaching people for many years about how he trades the stock market. The program is really simple.
Jason sends out his favorite trade idea pre-market every day. Jason listens to his students and this is exactly what they wanted!
Having students know what he was looking at before he bought anything was something that he realized the industry needed – no more chasing alerts and accusations of him 'front-running' subscribers.
Subscribers are loving this new service!
Don't miss this FREE webinar that introduces my favorite stock alerts service of all time!! I make thousands of dollars a month trading just 5 mins a week with these alerts!!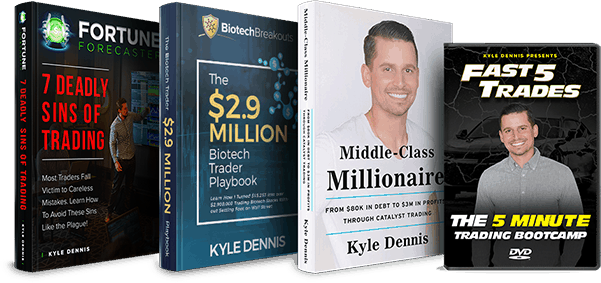 This is also a good Jason Bond review to checkout if you are interested in the more expensive and extensive service that he offers.
What Do You Get With Rooster Report?
You get:
Over 250 (every year) of Jason Bond's top trade ideas complete with the due diligence. These are emailed to you pre-market every day.

You get the RagingBull app that sends the fastest alerts in the industry!

A ton of educational material that would be worth the $299 a year cost alone!

Live monthly trainings streamed by Jason Bond.
There are a ton of bonuses included as well……those are top secret though!
Jason Bond Rooster Report Education
Here is a snap shot of the different education videos included in the Rooster Report. Jason has uploaded hundreds of hours of trading lessons about his chart patterns as well as all the basics you need.
I think that it is more important to learn all this stuff rather than just blindly buy stock alerts.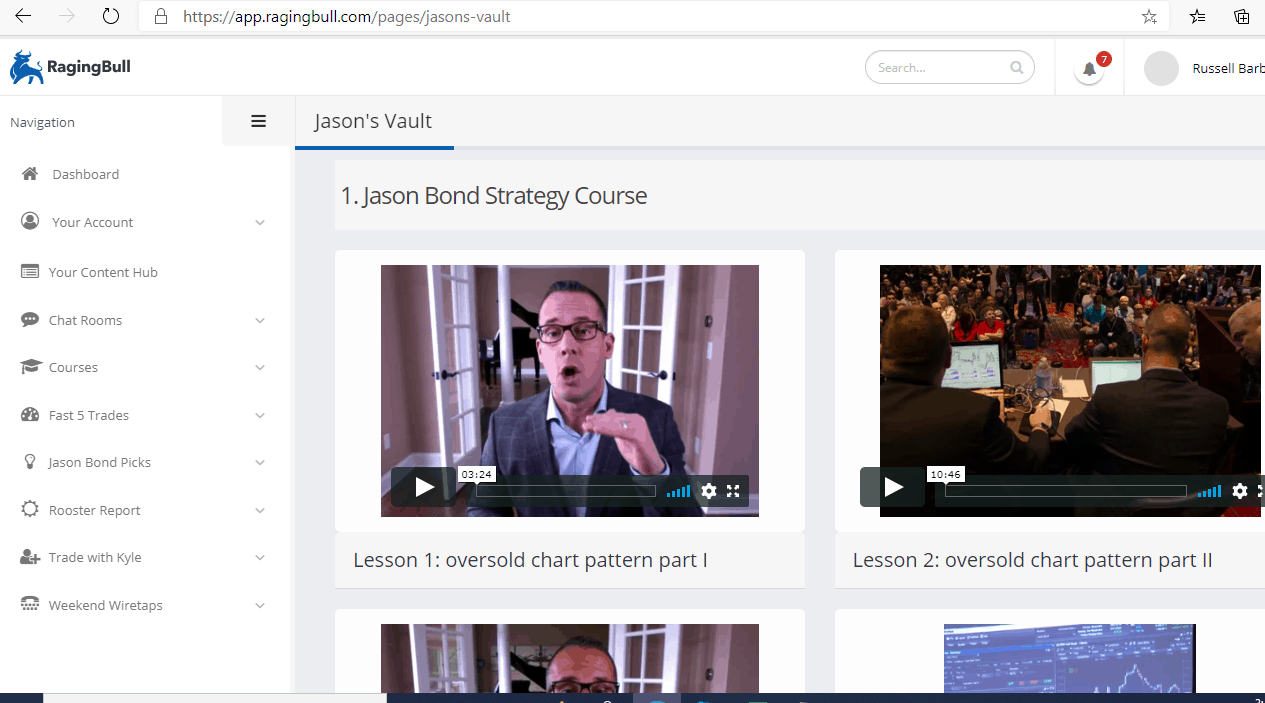 The Jason Bond Rooster Report: What Is The Cost?

Currently you can sign up for Jason Bond Rooster Report Unlimited for $599. This is essentially life time access.

You can also sign up for the annual membership for $299 a year.
Jason Bond's History and Past Performance

Jason Bond started his career while he was a school teacher in $250k of debt. He started learning to trade stocks part-time and eventually was able to transition to full-time trading.
Jason was the co-founder of RagingBull and he has been teaching his strategies for several years. Several of his students have become multi-millionaires!
Check out Kyle Dennis or Nathan Bear for examples.
Jason has several other services that I am a happy subscriber to. Check out Monday Movers, Jason Bond Unchained and Weekly Windfalls.
Jason regularly makes 100% – 200% a year profits on his trading capital.