Jeff Williams Penny Pack Review
Jeff Williams Penny Pack Review
Disclaimer: There are affiliate links on this page. This means that if you click through and purchase anything, I might earn a commission for the introduction with no extra cost to you.
My Favorite RagingBull Service: Bullseye Trades by Jeff Bishop
RagingBull is one of the longest running stock education services. My favorite service that I have found to have an amazing track record is called Bullseye Trades (Read my full Bullseye Trades review here for more info).
Free Ebooks
Here are some very valuable eBooks covering everything from how to choose a broker to trading oil futures and everything in between!
Check out my FREE eBooks all about trading!
The Complete Guide to Day Trading FREE EBOOK!
For a limited time, Markus Heitkoetter is giving away the electronic version of his bestselling book "The Complete Guide To Day Trading"
It's 296 pages and full of tips, tricks and practical information that you can use right away in your trading.
Click here to download the eBook now.
Rockwell Trading PowerX Optimizer Reviewed
Let's get started!
This service by Jeff Williams from Raging Bull focuses on penny stock swing trading and has a boat load of education content.
If you are looking for a comprehensive course you might want to check out Tom Luong Stock Navigator Review here.
Jeff Williams Penny Pack Review: The Core 4 Videos
Jeff leads with education in all his services.
The first area I checked out was a compact video library. The videos show how Jeff sets up his charting services and how he determines support and resistance levels. These are critical for Jeff Williams to help him develop his trade plans.
Jeff also shows you how he uses level 2 in conjunction with the technical indicators to tune in and refine his trading plan to include entries and exits.
Finally, Jeff teaches about his two favorite chart patterns that almost all of his trades are based on.
I like how Jeff puts knowledge first. He always looks for ways to educate himself.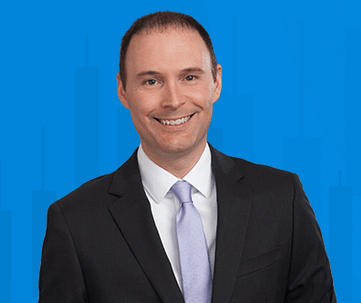 Jeff has been a trader at RagingBull for many years. He specializes in penny stocks and has over a decade of experience.
He is known for his successful small account challenges and educating his subscribers.
He was also a high school gym teacher before becoming a full-time trader.
LEARN HOW TO WIN 90% OF YOU TRADES IN 90 SECONDS!
 >> CLICK HERE TO LEARN MORE! <<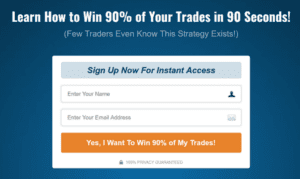 Jeff Williams Penny Pack Review: Daily Mid-Day Watchlist
Every day around mid-day Jeff sends out a watch list. The list highlights a small handful of carefully selected penny stocks that meet the criteria from the Core 4 videos.
Each stock discussed has a detailed reason on why its on the list and offers a potential trade plan if the trade is executed.
Consider this list the ultimate advanced notice email. The benefit here is that the list is delivered at the same time every day (so you can look out for it!) and if Jeff Williams takes a trade it will be based on something from the list – advanced notice basically.
Once the day is complete Jeff sends out an evening video recap that focuses on the education of the why/why not if Jeff made a trade from the list.
If Jeff made a trade from the list he will cover lessons on what caught his eye, what pattern he saw or other key factors that Jeff thinks are important for learning.
If Jeff did NOT take a trade that day he will cover the reasons on why he passed on the trade. This is pretty unique because it covers the details and lessons surrounding the critical thinking of the trade.
Jeff Williams Penny Pack Review: Trade Journal
This journal is shared for full transparency. In the journal Jeff shares with subscribers all the trades he has made with the Penny Pack service. There are side notes on what got his attention for particular setups etc.
LEARN HOW TO WIN 90% OF YOU TRADES IN 90 SECONDS!
 >> CLICK HERE TO LEARN MORE! <<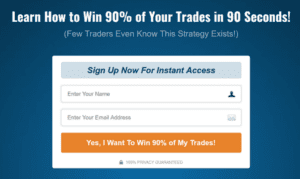 Jeff Williams Penny Pack Review: Conclusions
This seems like an amazing and transparent penny stock trading service. I love the focus on education and the fact that you know roughly what time to expect the watch list (noon ET).
This seems like the perfect combination of alerts but with reasoning and education that helps the subscriber understand why a trade is being placed.
Russell
P.S Check out Bullseye Trades from RagingBull it is AWESOME!
Related Articles
Jeff Williams Biotech Breakouts Review
Davis Martin Market Navigator Review
Ben Sturgill Mobile Closer Review
Why I recommend Jeff Bishop Bullseye Trades Service
Jeff Williams Penny Pack Review