Jeff Williams Small Account Challenge: Stress
Jeff Williams specializes in growing small trading accounts quickly. Jeff Williams works as a RagingBull.com trading expert and he has taught thousands of new traders to grow their accounts FAST!
Disclosure: There are some affiliate links below, but these are all products I highly recommend. I won't put anything on this page that I haven't verified and/or personally used.
You can check out Jeff Williams and how he grows small accounts so quickly in his FREE WEBINAR!
I don't know about you, but I have had to fight stress to stop it creeping into my trading. Stress is something that we don't want in the high risk/high reward world of stock trading. If you become stressed, you can make some really bad choices and the result is usually a reduction your profits. Or worse it can cause you to make a net loss.
Wise advice from Jeff Williams (owner of Profit Prism and PennyPro). If you want to learn how to trade penny stocks, Jeff Williams is your guy! Check out our review of his latest service called Profit Prism.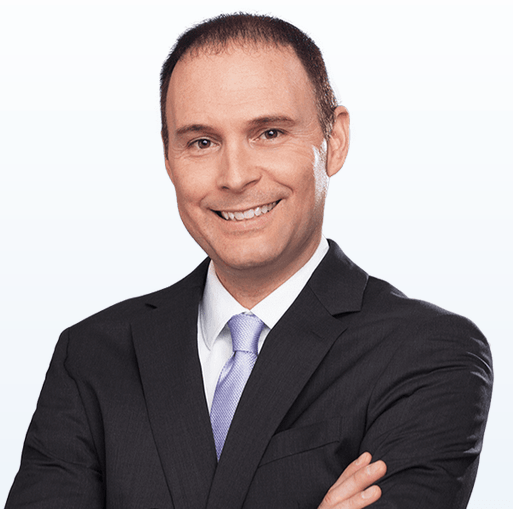 I remember when it used to be easier to have a life outside of working! But trading is not exactly known for being the best work-life balance career!
When I was working at a conventional job, I'd go home, have dinner with the wife, play outside with my kids, watch some TV shows, or meet up with some friends. Then it would be straight to be for 8 hours. Rinse and repeat.
BORING!
Nowadays, what do I do? Well, now I  work waaaay too much. Trading, blogging and everyday life take their toll on me.  And even when we are not working, there is always something to do – right?
… slack, skype, text, email, you name it… we are always connected and thinking about work.
Life is an intrinsic source of stress and anxiety.
You could be out having dinner with your wife and get a text of an "I believe you have my stapler" meme from a coworker. So instead of laughing at that while at work, now it's in your face during what should be personal time…
And while it may be funny… our minds need breaks from the constant onslaught of information. We need to recharge time…
Jeff Williams Small Account Trading System Helps Lower Your STRESS!
These dayswe have apps that distract us all the time. They are used for everything (including stock trading). Face it, if you are worried about money and bills you could literally be checking your accounts every minute of the day.
Tell me honestly that you haven't checked a stock price that you are holding recently?
It's only a click away, so tempting! But guess what? The price won't have have changed much in the last 30 minutes. But we will all still check it over and over again!
Stress has a horrible impact on your health. Think about all the problems that it is known to cause! Things like heart disease, weight gain, hair loss, sleep problems and so much more.
Stress will also mess up your stock trading choices. If you want to make money trading you have to control your stress. When I started trading penny stocks, I was under huge stress and guess what?
I lost money!
These days I am so much less stressed and I am consistently profitable. It really matters!
Here are some articles that you might find useful for reducing your stress and improving your trading.
Kyle Dennis Fast Five Review – How to Trade 5 Minutes a Week!
Jeff Bishop Bullseye Trades – One Trade a Week
Full Jeff Bishop Bullseye Alerts Reviewed
Jeff Williams Reveals His 'SuperNova line'
They key to reducing your stress as a trader is to trade LESS. One really good trade a week that is 'stress free' is going to be much more profitable than trading like a crack head day trader, making hundreds of trades and then losing money. It just is!
If you want to learn how to trade stocks 'stress free' then you might be interested in downloading Jeff William's FREE eBook called The Stock Trading Starter Pack.
Jeff William's Stock Trading Starter Pack teaches you how to make money quickly but without all the stress that is associated with fast paced trading. He has an excellent track record and his strategy is explained in the book.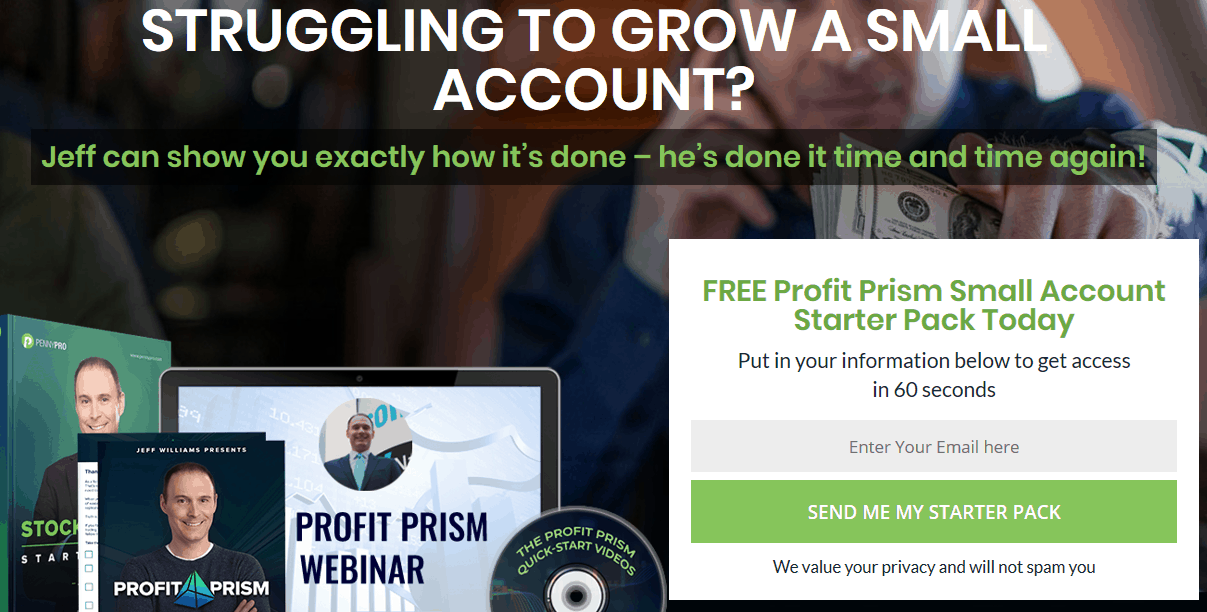 Jeff Williams stock trading eBook is currently FREE! You can get it from the link above or by visiting the Profit Prism or PennyPro websites.
Don't miss this FREE Swing Trading DVD (Worth $1000) AND get free instant access to THREE more stock trading training DVDs worth another $4,000 !!  I wrote a full review of this swing trading DVD here.