Lesson 1: Get what you want in stock trading.
Lesson 1: To get what you want in stock trading you must deserve it.
In this blog series I am attempting to convey to the reader as concisely as possible, the intangible thought processes and mindsets that have helped me make money in business and stock trading. I have tried to illustrate my points with quotes from the relevant successful people. Enjoy!
Disclaimer: There are affiliate links on this page. This means that if you click through and purchase anything, I could possibly make a commission without adding any extra cost to you.
To get what you want, you have to deserve what you want
Most people in life are victims of their own making such as saying things like, "Tomorrow is going to be better than today, just because I think is going to be." These people never become excellent at stock trading or anything else for that matter! My point is that if you want to make money trading stocks you must deserve it. You must also actually take action and jump in take massive action and become a learning machine.
As Charlie Munger (Warren Buffets investment partner) says:
"The world is not yet a crazy enough place to reward a bunch of undeserving people."
In other words: Those people, who deserve a lot, get a lot.
If you want to lose a hundred pounds, then you must deserve to lose a hundred pounds; not just want it, but you literally must deserve it. Deserve it by doing whatever it takes to lose a hundred pounds. You have to go out there and find the mentor who will teach you everything you need to know about losing weight. Your next step after finding the right mentor is to listen to him/her and implement everything you have been taught.
Signup (Its FREE) right now to receive profitable stock picks from my 4 of millionaire stock trading mentors!
To deserve something, you must be worth a damn, but to be worth a damn, you must have awareness – do not think that everything is a 'scam' !!
Remember that there are 3 kinds of people in this world:
People who watch things happen

People who make things happen

People who wonder what happened
The set of intangibles that increases you deserve it factor for stock trading and in life:
Awareness – by reading this article you are increasing your awareness.

Courage – do not be afraid to buy that stock! Also do not be afraid to cut losses quickly! Take action!

Patience – allow time to do its work – be in a hurry to get started in a trade but then be patient with it!

Perseverance – keep working hard building watch lists, studying and learning from people even when you lose money.

Wisdom – Be wise, do your due diligence on your stocks.

Focus – prioritize things that matter. Becoming a top stock trader really is important!

Intensity – I get up at 5:30am to trade and work on my businesses, you have to be obsessed and intense or be happy with mediocrity.
Awareness is the quickest path to increasing the set of intangibles, what you deserve, and your worth a damn factor. Work on developing these intangible assets to see massive success in your stock trading!
"There is time to stop smelling the roses, and the time isn't now."— Joel Salatin
Most people wonder about life, they wonder. Remember that the world is much fairer than you think, and much fairer than the media and the conspiracy theorists tell you.
Ideas don't make you rich. Intense, focused and wise action will make you rich though!!!
"I constantly see people rise in life who are not the smartest, sometimes not even the most diligent, but they are learning machines. They go to bed every night a little wiser than they were when they got up and boy does that help, particularly when you have a long run ahead of you. Spend each day trying to be a little wiser than you were when you woke up. Discharge your duties faithfully and well. Step by step you get ahead, but not necessarily in fast spurts. But you build discipline by preparing for fast spurts. Slug it out one inch at a time, day by day. At the end of the day – if you live long enough – most people get what they deserve."—Charlie Munger
Take massive action NOW before it is too late and sign up to receive stock updates from these millionaire stock trading mentors!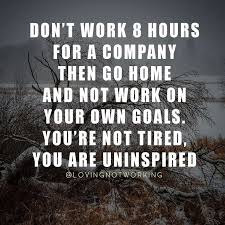 Don't miss this FREE Swing Trading DVD (Worth $1000) AND get free instant access to THREE more stock trading training DVDs worth another $4,000 !!  I wrote a full review of this swing trading DVD here.