Lesson 4: Stock Trading Mentors are Crucial to Trading Success
Use stock trading mentors to shave years off the stock trading learning curve
Stock traders can optimize the learning process through the gradual or unconscious assimilation of ideas, knowledge, etc. from other people that are more experienced than themselves. In other words you need stock trading mentors!
Disclosure: Please note that some of the links on this page are affiliate links. This means that we may earn a commission, at no cost to you, if you decide to make a purchase after clicking through the link. Please understand that we have experience with these companies, and we recommend them because they are helpful and useful, not because of the small commissions that we may receive if you decide to buy something through our links. Please do not spend any money on these products unless you feel you need them or that they will help you achieve your goals.
You can learn from reading about stock trading, listening to audio books or watching seminars, but you must go beyond that by picking it up from stock trading mentors on your own. You want a mentor to be in person, because you learn by osmosis.
There is no right or wrong mentor; just remember that there are no perfect stock trading mentors. I have several online stock trading mentors and two stock trading mentors that I meet in real life on a daily basis.
You can not the take the mentality that they will teach you directly, it seems to be all about observing them and picking up how they work. One of my millionaire mentors needs a 'handler' to buy his food, cook and help him sleep. However he is brilliant at what he does!
WARNING: In my experience so far, most millionaire mentors are not perfect. In fact, most successful mentors are deeply flawed people. However, don't be fooled by their incompetence or flawed character in some aspects of their lives if they are high performers in other areas.
All successful stock traders that I know have mentors. Mentors have played a crucial role in trading and business even in the ancient times.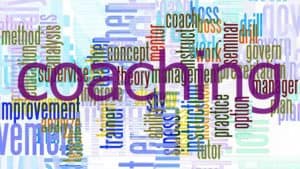 Action Tips
Make a list of mentors that are 10-20 years ahead of you, but you must be persistent in pursuing them.

You must give value to the mentor. The world is not yet a crazy enough place to reward undeserving people.

Set up a big 18-month goal, and carefully execute a step-by-step plan!

Think big, and dream big.

Books are a part of good recipe to a good mentorship; you can make friends and learn from the eminent dead.

You must be interesting and you must 'wow' people to attract the attention of the best mentors.
Provide reciprocal value to your chosen mentor and do not be afraid to pay a small fee for their services! Think about return on investment (ROI) and realize that you are investing in yourself – that is the best investment that you can make towards your future success.
Stock trading mentors can change your life so take action now!
Don't miss this FREE Swing Trading DVD (Worth $1000) AND get free instant access to THREE more stock trading training DVDs worth another $4,000 !!  I wrote a full review of this swing trading DVD here.