Luke Murray Day Trading Millionaire
Who Is Luke Murray? Have You Tried His Day Trading Service? Luke Murray trader extraordinaire reveals all!
The Luke Murray day trading service started in 2017 when Luke spun out of Jason Bond Picks Swing and Day Trading service. The picture below is of Luke Murray himself – he is a very official looking guy with that suit on and the flag in background.
Luke Murray has been the head moderator at Jason Bond Picks (See my Review of Jason Bond Picks for more details) for many years.
The reason that he looks so formal in the above picture is a key aspect of his trading journey, because Luke actually began day trading stocks in 1998 while on active duty as a United States Marine!
His role was primarily working with computers, which allowed him to start day trading stocks online.
*Update 10/19/18* Luke has left Jason Bond Picks to start his own day trading service called Fast Money Traders.
Disclosure: Please note that some of the links on this page are affiliate links. This means that we may earn a commission, at no cost to you, if you decide to make a purchase after clicking through the link. Please understand that we have experience with these companies, and we recommend them because they are helpful and useful, not because of the small commissions that we may receive if you decide to buy something through our links. Please do not spend any money on these products unless you feel you need them or that they will help you achieve your goals.
Jason Bond Picks Bonus Offer – $5,000 worth of trading DVDs for FREE!
Jason Bond is currently offering a fantastic bonus offer – learn his most popular swing trading strategy that makes him $1000+ every day for FREE!
At the end of the training you will also get 4 of Jason's best-selling stock trading educational DVDs worth $5,000! Crazy! The DVD's teach everything from his options trading strategy to his small cap swing trading strategy.
The following DVD's will be yours for FREE if you sign up for his free training session: 
The Basics of Swing Trading by Jason Bond

How To Trade Like A Pro by Jason Bond

The House Always Wins – Intro To Selling Naked Options by Jason Bond

Stock Options by Jeff Bishop.
This is a limited time offer and I really hope that it is still available as you read this!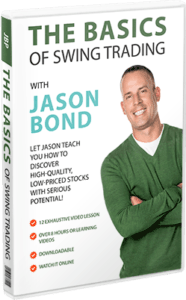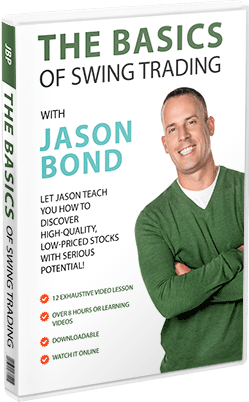 Luke Murray Day Trading Service Initial Account Size
Luke Murray started trading stocks with $15,000 (This size of account is often the order of magnitude that millionaire traders start with e.g. Timothy Sykes started with a similar amount as did Kyle Dennis).
Luke started trading the account and amazingly increased it from $15k to $200k in just 1 year! Insane right?! Life seemed to be going great for Luke.
Unfortunately, he had started trading at the time in history when every stock you bought went up fast and didn't stop. So, when the technology bubble burst, Luke continued to hold the stocks he had bought.
But this time he was not so lucky. Unfortunately he had been buying a lot of his stocks on the OTCBB and many of the companies ended up declaring bankruptcy.
By the time he realized what was happening, Luke lost all the money he had made initially and then some more.
Luke Murray Day Trading Technical Analysis
After this devastating turn of events, Luke began to learn technical analysis. He read everything and spent 3 years studying everything that he could to learn to be a more independent trader.
He started trading technical chart patterns, but only using 'paper' trading accounts, so as to avoid any more losses. He didn't realize it, but he was setting himself up for a remarkable future of financial independence.
Luke Murray Day Trading Stock Scanner
Luke has developed stock scanner software to help reduce the most tedious part of stock trading – the initial scanning and researching stocks.
This part of the due diligence phase can take many hours of pain staking work, reading charts, and filtering stocks based on certain criteria.
The stock scanner that Luke has developed reduces this work for the trader and the software has been used for many years in the trading chatrooms that he is involved in.
The scanner is the result of many hours of work, but it has paid off with huge wins and decreased the effort that is required every night. To give you just a tiny bit of the results that Luke Murray (and his followers!) has enjoyed, check out the annotated chart below.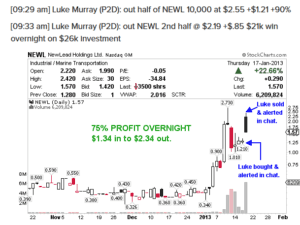 That's right – Luke Murray day trading, does occasionally extend to an overnight hold, usually something that results in massive profits! 75% profits in just one night! Crazy.
In the picture, you can see a couple of the testimonials from Jason Bond Picks subscribers who also made profits with the trade.
Luke Murray Day Trading Alerts
In June 2017, Luke Murray Day Trading Alerts service is launching! Luke will still work alongside Jason Bond, but the alerts and chatroom will be independent. They are offering some fantastic deals for both the existing subscribers and new subscribers.
Latest testimonial about Luke Murray day trading service  "I banked +$76,500 on your HLF put alert Luke. I suppose we have Mr. Bill Ackman to thank too, but without your alert I would have missed the trade idea." ~ Michael G.
Conclusions – Luke Murray Day Trading Service

One of the goals of this website is to shine a spot light on some of the best millionaire traders that can share some of their success with you. I hope that in this article about Luke Murray, that I have achieved this goal and you can learn from his success!
Wesley.
Related Articles
Top Swing Trade Newsletters Reviewed
RagingBull.com Trading Services Reviewed
Kyle Dennis FREE Webinar Review
Kyle Dennis ACRX Biotech Catalyst Trade
How to trade stocks for beginners
Luke Murray Day Trading Service is worth your time! Luke Murray trader extraordinaire is worth following if you want to learn to day trade stocks!
Don't miss this FREE Swing Trading DVD (Worth $1000) AND get free instant access to THREE more stock trading training DVDs worth another $4,000 !!  I wrote a full review of this swing trading DVD here.