Matt Campbell Millionaire Roadmap Student up $300k This Year
Millionaire Roadmap Student Success!
Disclaimer: There are affiliate links on this page. This means that if you click through and purchase anything, I could possibly make a commission without adding any extra cost to you.
I recently came across a very interesting interview between Jeff Bishop and Matt Campbell, a Millionaire Roadmap student (Jason Bonds premium stock trading education service).
I love hearing about other traders who are finding success with trading stocks and I thought my readers might find some inspiration by hearing some of the success stories.
The story of Matt Campbell, a Millionaire Roadmap Student is one such success story.
Disclosure: Please note that some of the links on this page are affiliate links. This means that we may earn a commission, at no cost to you, if you decide to make a purchase after clicking through the link. Please understand that we have experience with these companies, and we recommend them because they are helpful and useful, not because of the small commissions that we may receive if you decide to buy something through our links. Please do not spend any money on these products unless you feel you need them or that they will help you achieve your goals.
Matt Campbell is already close to realizing $300k profits from stock trading with Jason Bonds alerts this year!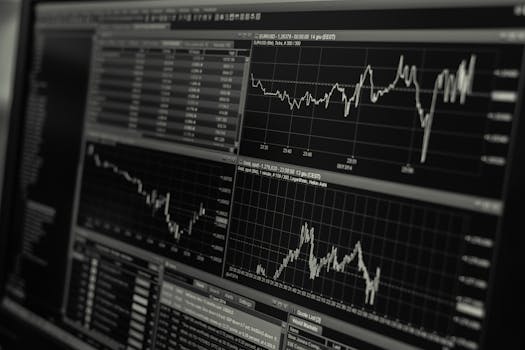 Who is Millionaire Roadmap Student Matt Campbell?
Matt has just left his full time job to pursue stock trading full time!
He has been trading with Jason Bond since January 2014 – obviously he loves the chatroom and education!
He found Jason Bonds chatroom and stock trading educational service from a simple google search, just two months after starting his trading career.
Matt mentions that he lost money trading at first, like most new traders, but he didn't let it discourage him. He considers the initial losses as the 'tuition cost'.
His main message during the interview is that he has seen a lot of people trying to copy Jason Bond by mirroring his trades instead of learning how to trade by themselves from Jason's teachings.
These people usually fail at trading stocks.
Matt's thoughts on Kyle Dennis
Matt mentions how great Kyle Dennis (Jason Bonds first millionaire trading student that now runs his own trading chatroom) is at finding biotech stocks and making money trading them like he can see the future!
Matt is a member of the Biotech Nucleus Program where Kyle teaches his entire stock trading strategy.
Matt discusses how Kyle is a very disciplined trader and how he uses Biotech catalyst events to make thousands of dollars per day like clockwork!
I have followed Kyle Dennis since he started trading with Jason Bond and I agree 100% with this assessment.
After trading with Kyle Dennis for the last year, I am convinced that he is one of the best stock traders that the world has EVER seen.
He is young, but his profits are consistent, large and easy to replicate if you follow his rules.
Related Articles:
Here are some of my other articles about Kyle Dennis that you may find interesting:
1. FDA Insider Alerts – My Personal Review
2. Kyle Dennis BioTech Breakouts Stock Alerts Review
3. Kyle Dennis Million Dollar Mission: +$78,824 Trading Profits in 53 Days – read more
4. Kyle Dennis Million Dollar Mission – What is it? Read more …
5. Free Biotech Nucleus Training Webinar
Conclusions
As 2017 fades away, I urge you to give some thought to trying out some of the stock trading services discussed briefly in this short article.
Jason Bond and Kyle Dennis have taught thousands of students to trade successfully (including myself!). It could be the most productive thing you do at the start of 2018!
You can watch an interview with Matt here.
Have a superb New Year!
Wesley.
Related Articles
Jeff Williams Profit Prism Review
Jason Bond's 3 Best  Patterns to Profits
Kyle Dennis's Sniper Report Success Report
Popular Option Profit Ebook by Jeff Bishop Review
Davis Martin, Daily Profit Machine Review
RagingBull Stock Alerts – Are They Worth It ?
Matt Campbell Millionaire Roadmap Student up $300k This Year