Millionaire RoadMap Success Story
Millionaire Roadmap Success! What is the Millionaire Roadmap ? Is the Millionaire Roadmap worth it?

Disclaimer: There are affiliate links on this page. This means that if you click through and purchase anything, I could possibly make a commission without adding any extra cost to you.
I came across this really nice Millionaire Roadmap success story this morning. It is always really exciting to read about stock trading success and this Millionaire Roadmap success story is one of the most inspiring!
If you are in a hurry (or just want to get one of the Millionaire Roadmap trading strategies for FREE): Check out this amazing FREE trading masterclass that our readers love!
What is the Millionaire Roadmap?
Millionaire Roadmap is a premium stock trading education and mentoring program that is unlike any of the others out there. You can read more about it here.
I want to share this amazing story with you to inspire you – it has inspired me! I found the original post on Jason Bonds Facebook page and it was written by a guy called Mikel.
Here is the picture that Mikel posted showing himself and his family.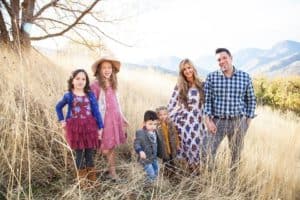 Mikels Millionaire Roadmap Success Story
Mikel has worked as a financial advisor for the last 12 years. Mikel has been very successful setting up a practice that has helped his clients to manage their money and save for their retirement.
Up until about February 2016, Mikel was doing exceptionally well and life was very good for him, his wife and his 4 kids.
Unfortunately, in 2016 his father-in-law died and the family had to make a difficult choice to sell the successful practice and move closer to his mother-in-law to help her through this difficult time.
The person who bought his practice decided that paying him was optional!!! Mikel did not get paid for the sale of his practice and ended up with no income and the majority of his net worth tied up in home equity.
Mikel was left in the rather scary situation of having to find quick ways to make money for his family. He had to take a job at a mortgage company that he hated just to make ends meet. Jobs really suck, especially if you hate what you are doing!
Mikel had traded before but unfortunately he had not had success trading stocks – he had lost a 6 figure amount trying to trade his own account. Not good! This is what happens to most new traders that I know – initially they lose money.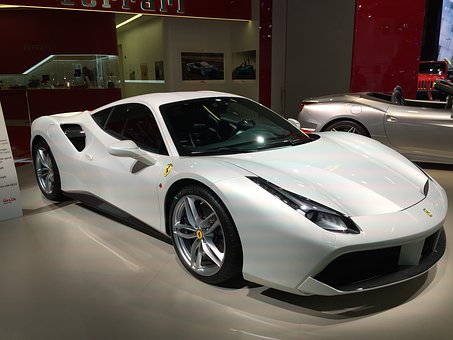 Mikel Millionaire Roadmap Success

Mikel did something that I did a few years ago – he made the commitment to learn from a millionaire trader. He purchased Jason Bonds Millionaire Roadmap program – his top premium program that is not cheap!
What is the Millionaire Roadmap? It is an amazing mentoring program for serious stock traders that are looking to take the next step up.
Check out the current price of the Millionaire Roadmap Program. You can often sign-up for Jason Bonds email list and get alerted via email when the Millionaire Roadmap is on sale. The sale price can be 50% or more off the normal retail price!
Mikel started with a pretty small trading account of just $5k. He followed Jason Bond into his recent IWM trade and make $12,000 in a day!!
That is amazing considering he only had a trading account of $5k! But Mikels Millionaire Roadmap success story doesn't end here!
He continued to trade the stocks that were alerted to him and turned his $5k account into $120k in less than 3 months!!!!
This changed his misfortune around and he was able to pay off debt he had recently accumulated and start to feel financially secure again!
Here is a quote from Mikel to Jason Bond on his Facebook page:
"I tell you this because I am grateful. I am thankful to you and your process. I enjoy trading as it has always been a part of my life. Now, I am actually making money and am able to spend time with my family every day. My wife is still very skeptical and won't let me trade too much at any given time, but I feel that as I continue to show her how I am able to accomplish this, she will support me more and more.You seem like an incredible individual and you have inspired me to become better in all aspects of my life. I am looking forward to meeting you in Miami."
I love hearing these kind of stories and hopefully this inspires you as much as it inspired me when I read it.
I am not a member yet of Jason Bonds Millionaire Roadmap (I am member of Kyle Dennis FDA Insider Alerts and Jason Bond Picks Swing Trading Alerts) but I am seriously considering joining the Millionaire Roadmap this year.
The reason is that I keep seeing the price coming down and more services added to the Millionaire Roadmap for FREE. The value for money of this service is becoming so ridiculous that I will very likely but it soon!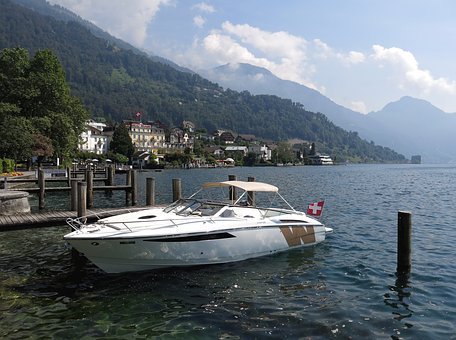 What is the Millionaire Roadmap Mentoring Service?
There is so much included in Millionaire Roadmap and it is growing every day! The most exciting opportunity that it offers is intensive 1-on-1 educational mentoring by Jason Bond.
There are many skeptics out there so Jason Bond includes a live stream of his trading to prove he is legitimate!
The Millionaire Roadmap gives you a unique opportunity to learn the exact methods that Jason Bond and Kyle Dennis have used to make Millions of dollars trading stocks.
Kyle Dennis made over a million dollars learning from the Millionaire Roadmap (read my review here) and now he teaches others in the MRM service to do the same!
The Millionaire Roadmap is worth $33,000 per year! Get 84% OFF Via My Link!
Get an 84% discount through my link now!
Is the Millionaire Roadmap worth it? Here is what you get!
Here is a breakdown of the value of every service and product offered in the Millionaire Roadmap.
Jason Bond Picks – $1596 yearly
Day Trading – $3588 yearly
Top Stock Picks (Jeff Bishops ETF service) – $1999 yearly
Petra Picks Platinum (Large cap stocks)  – $3999 yearly
DVD Combo Pack (Master Jason and Jeffs trading strategies) – $4996
Millionaire Roadmap (watch Jason and Jeff trade live) – $9999
Top Options Picks – $3999 yearly
Mastermind Meetups – $999
Startup Business Camp – $1999
Total Value = $33,174
Included in Millionaire Roadmap: daily video watch lists, private chat rooms (worth $5000 alone!), live trading streaming, daily video wrap-ups, webinars, and instructional DVD's (worth many thousands of dollars alone!). So if you want to be the next Millionaire Roadmap success story click the link below!
Check out

How This Millionaire Roadmap Student Turned $15k into $2.8 Million in 3 years!
Conclusion
You can be the next Millionaire Roadmap success story – the service is rapidly become the industry leader in stock trading education. Jason Bond continues to add insane value to the service at a price that is affordable for all.
Wesley.
Hopefully you know what the Millionaire Roadmap program is and how it can help you! Is the Millionaire Roadmap worth it? You decide!