FREE Online Trading Resources
Do You Want Some Free Online Trading Resources?
Disclaimer: There are affiliate links on this page. This means that if you click through and purchase anything, I could possibly make a commission without adding any extra cost to you.
Online trading is a very difficult career and it is especially difficult for beginners just starting out. We have put together a few resources to make your life easier if you want to start trading stocks!
Be warned – online trading is not for everyone. You can maximize your chances of success by learning as much as you can about trading stocks. Just remember that only about 10% of traders make money in the long-term.
Those that do become profitable often go on to make millions of dollars though. Here is one recent trading success story that may help to inspire you. Online trading can be an amazing way to make some extra money – but be sure to never use money that you cannot afford to lose, especially if you are just starting out.
Disclosure: Please note that some of the links on this page are affiliate links. This means that we may earn a commission, at no cost to you, if you decide to make a purchase after clicking through the link. Please understand that we have experience with these companies, and we recommend them because they are helpful and useful, not because of the small commissions that we may receive if you decide to buy something through our links. Please do not spend any money on these products unless you feel you need them or that they will help you achieve your goals.
New To Online Trading?
If you are new to trading – believe me I know how difficult it is to start Stock trading – the jargon alone can be so confusing! The stress can be overwhelming.
I still vividly remember the significance of placing my very first trade – I was so nervous and excited. I know what it is like when you are starting out. The thought of risking huge amounts of capital, buying expensive charting software and even broker fees can all add to the stress of stock trading.
Luckily for new stock traders there is a plethora of FREE stock trading resources for you to use and benefit from. Here are some of the resources that we use for free on a daily basis.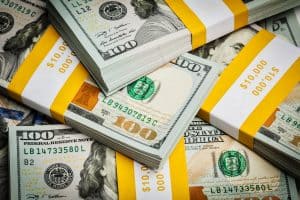 FREE Stock Trading Resources
Some stock alerts newsletters have free email lists to offer bonus incentives for signing up to the email list or newsletter. Often there is some very valuable perks. Free trial offers, massively discounted offers, superb stock watch lists, educational webinars and special reports.
FREE EMAIL NEWSLETTERS:
JASON BOND PICKS     TOP STOCK PICKS    BIOTECH BREAKOUTS     PENNYPRO      PETRAPICKS
Any one of these newsletters can provide you with free insights into expert traders weekly stock picks. The expert stock traders often give an overview of the market, with thoughts on recent news etc. that might influence particular sectors or markets.
If you want to get access to free watch lists from these millionaire traders, be sure to check out our article that explains step-by-step how to get their stock picks emailed to you – for free!
PAPER TRADING PLATFORMS:
Investopedia's Stock Simulator
Paper trading platforms are often free and a very valuable tool that allows you to practice a strategy risk-free. I highly recommend paper trading before you start with real money.
FREE BROKER – FREE ONLINE TRADING WITH NO COMMISSIONS FOR TRADES:
As a new stock trader it is very important to cut your costs associated with buying and selling trades. These costs can be $10 everytime you buy shares and another $10 when you sell those shares. It is paramount that you use a discount brokerage to your reduce your operating cost.
Trust me it adds up quickly! Robinhood does not charge for any trades, has no hidden fees and I have found it to be very reliable. It enables secure, fast and reliable trading for FREE from your phone. Robinhood has no commissions and no minimum deposits. This is game changing!
You also get a free stock if you sign-up through our link! This stock will be worth anywhere from $5 to $200 !
CHARTING SOFTWARE:
All traders need to use charting software for technical analysis, planning and managing their trades. You can pay for very complicated, powerful charting programs but honestly the ones below are FREE and more than adequate. I have used them all for years and highly recommend them all.
Other FREE Online Trading Resources
Be sure to try this free trading course if you want to learn how to swing trade stocks. Swing trading can be a very lucrative way to make money stock trading. With swing trading you purchase the stock and hold it for a few days to a few weeks. This is the main way we have made money stock trading over the last few years.
You can also get a FREE 18 Hr training DVD 'The Basics of Swing Trading authored by Jason Bond.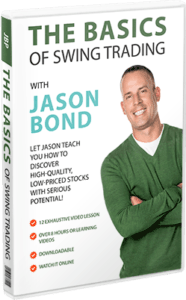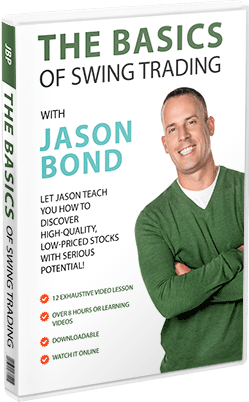 NEWS SOURCES: Yahoo Finance , Business Insider , The Street , Market Watch , Seeking Alpha , The Wall Street Journal
If you are new to trading and confused by all the jargon then perhaps you would benefit from book marking Investopedia
Conclusion – Free Online Trading Resources
I hope that you find some of the free resources on this page to be useful as you continue your stock trading journey. Online trading is one of the most difficult but most rewarding things that you can do. Education will make all the difference in the stock trading business so please make sure you learn all you can!
Take massive action and good luck to you!
Wesley.
Related Articles
Kyle Dennis Biotech Nucleus Alerts
How To Get Free Stock Watch Lists
Don't miss this FREE Swing Trading DVD (Worth $1000) AND get free instant access to THREE more stock trading training DVDs worth another $4,000 !!  I wrote a full review of this swing trading DVD here.