Raging Bull Trading Reviews (Legit or SCAM?)
Welcome to our Raging Bull stock trading review! I am excited to introduce to you the RagingBull.com trading services, including the amazing value for money, RagingBull.com Elite membership. The Raging Bull trading services are some of the best in the world. Is Raging Bull legit? These Raging Bull trading reviews can help you decide for yourself.

The Raging Bull stock picking, alerts and educational platform is the fastest growing and largest stock trading services in the world. It is like the dream team of stock traders have all come together to provide you with the best alerts and education in all the different stock trading niches.
Seriously, RagingBull.com has gathered together the following superheroes of the stock market:
Jason Bond (small cap swing trades)

Jeff Bishop (options and ETF trading)

Kyle Dennis (biotech swing trading)

Jeff Williams (penny stock day trading)

Davis Martin (penny stock day trading)

Petra Hess (blue chip + large cap trading)
These guys make up the RagingBull.com team. They are like an all-star dream team, between them they probably make $100,000 a day trading profits easily! Some days, I will see Jason Bond alone making $20,000+ and Jeff Bishop has many days where he will make $50,000+ on an options trade.
Facebook Group and YouTube Channel
Come and join our stock trading alerts Facebook group (How To Make Money With Stock Alerts Services)! We also have a Stock Alerts Reviewed YouTube channel which we hope are helpful. As a new trader it's helpful to be part of a community of traders so you don't feel you are battling the market alone!
I have written many Raging Bull trading reviews over the last few years. My hope is that this article about Ragingbull.com reviews will be like the cornerstone article that you can use to find all my other reviews of each guru and service.
Disclosure: Please note that some of the links on this page are affiliate links. This means that we may earn a commission, at no cost to you, if you decide to make a purchase after clicking through the link. Please understand that we have experience with these companies, and we recommend them because they are helpful and useful, not because of the small commissions that we may receive if you decide to buy something through our links. Please do not spend any money on these products unless you feel you need them or that they will help you achieve your goals.These Raging Bull trading reviews is my honest opinion. Is Raging Bull legit? My Ragingbull.com reviews will reveal all.

FREE WEBINAR! Check out the #1 alerts service at RagingBull.com that is helping people to make TONS of money trading stocks every day!
I have been trading stocks for years and have been (or currently am) a member of many RagingBull.com stock services. Raging Bull is legit and has many different trading services that will resonate with most people's trading styles.
Let's get started with the Raging Bull stock trading review!
How was the Raging Bull trading platform started?
Everyone is always asking 'Is Raging Bull legit?'. This is understandable because the service has some of the best stock traders and largest marketing department in the industry to match!
Jeff Bishop and Jason Bond founded RagingBull.com to bring together the best minds in the stock trading world. Jeff Bishop was running Top Stock Picks and Jason was running Jason Bond Picks before they joined the services together under the company RagingBull.com in 2006.
Let me tell you a bit more about the millionaire expert stock traders that are part of the RagingBull.com platform. My Ragingbull.com reviews starts with the co-founder of the company.

Raging Bull stock trading review: Jason Bond
Jason Bond has already made $270,000 in the first 10 weeks of the year, which is more than double his trading account at the start of the year.
Jason is a swing trader that focuses on three simple trading patterns. He typically holds a stock for 1-4 days. I love Jason Bond Picks which is his most popular newsletter. You get watch lists, amazing stock alerts and even live streaming of his trading account for complete transparency.
All of this for just $299 per quarter!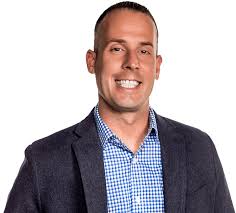 Jason runs an amazing (but expensive!) mentoring service called The Millionaire Roadmap. This elite service has produced multiple millionaire traders.
Jason claims that it has produced more millionaire traders than any other service that is available. The success ratio is extremely high for creating millionaire traders.
The Millionaire Roadmap is the most comprehensive mentoring service you will find. There is just too much value in the program to even start to tell you about.
Instead, I suggest that you watch this free webinar that discusses the program in detail.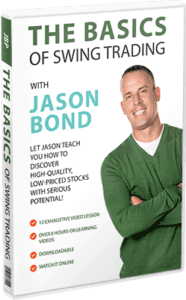 Jason Bond has a new service that is pretty exciting. It is called Jason Bonds Jackpot Trades. The idea is that it is an extremely low-cost service where Jason sends a single trade per week to the Jackpot Trades subscribers.
The trade ideas are sent via email on Monday morning and are supposed to be the absolute best idea that Jason has for the week. I am a member of Jason Bond's Jackpot Trades and so far the alerts have been decent, but not amazing.
I recommend the Jackpot Trades service to established traders that just want some extra trade ideas. Jason doesn't hold your hand through these trades – you have to manage your position by yourself.
Jason has also developed a bear trading strategy that will help him and his subscribers to make money when this bull market inevitably ends.
The new system focuses on shorting stocks and using options to make huge profits. Jason calls it his Smoke Signals strategy and it looks poised to be extremely successful in the upcoming bear market.
Jason Bond has recently introduced a new Raging Bull options trading service called Weekly Windfalls. This seems to have been a very successful new service. Jason uses his expertise in trading stocks and applies the same skills to options trading.
Check out this article for more details about Weekly Windfalls options trading services.
Raging Bull stock trading review: Jeff Bishop

Jeff Bishop is the top Raging Bull options trading guru!
Jeff Bishop is a legend in the options and swing trading world. He has over 20 years of trading experience. Jeff Bishop is a brilliant trader and he even has an IQ in the genius range!
I haven't verified if he really is a member of MENSA and I don't even know how you would do that!
Jeff's main service on RagingBull.com is called Weekly Money Multiplier. He focuses on option and ETF trades to capture huge gains.
If you want to learn more about his secret 'money pattern' strategy  here is a link to his free webinar where he explains it all in detail.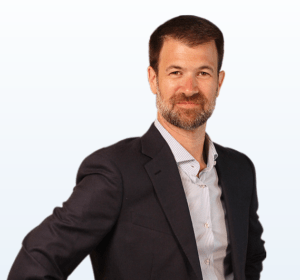 Jeff's popular eBook is well worth downloading because it explains the basics of options but then progresses to his own strategy with real examples.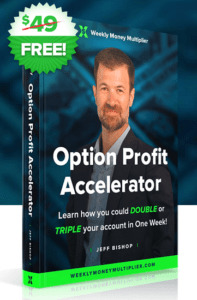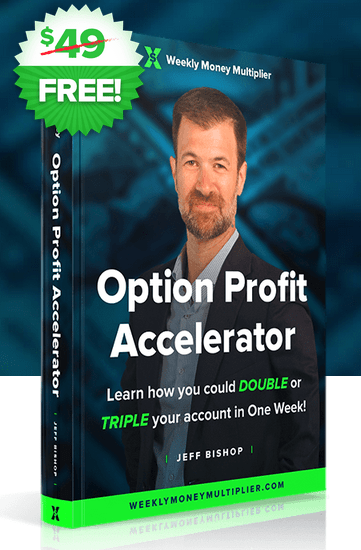 Jeff is an expert at trading options using time decay in his favor. He looks at the whole picture and places high risk/high reward trades. When he wins he makes BANK!
He regularly makes 100%, 200% and even 300% wins with his options trades. This guy goes in HARD when everything is stacked in his favor. I often see him raking in profits in the 6-figures range.
Jeff has a service where he alerts 1 options trade every Monday morning. It is called Bullseye Trades and it is supposed to be the trade that he thinks will be the biggest winner for the week!
You can check it out in more detail in this video and read my review about Bullseye Trades here.
Raging Bull stock trading review: Kyle Dennis
Next up in my Ragingbull.com reviews is Kyle Dennis and his biotechnology stock alerts services.

Kyle Dennis is a unique case in this Raging Bull stock trading review. He was a student in Jason Bond Picks. His main claim to fame is that he was able to trade $15,000 into $6.5 MM in just a few years!
This has inspired thousands of other RagingBull.com students to try and emulate his results.
Kyle has perfected a strategy where he trades biotechnology stocks by purchasing the stock a few weeks before some significant event occurs. He usually makes 30% profits but sometimes he makes a lot more.
Recently, we participated and bought a stock that he had alerted a buy signal for. It was a fantastic trade that made his subscribers (including us!) 70% profit!
Kyle Dennis started his teaching service called Biotech Breakouts to help other students to become successful. His service is fantastic (we are currently a member of his Sniper Report long-term service).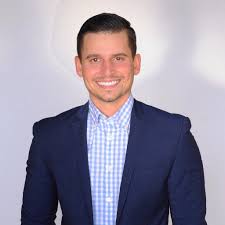 You can learn more about Kyle and his biotech trading strategy by watching his free training video.
Kyle Dennis RagingBull Fast5 Alerts
I am a member of Kyle's awesome services! My favorite is his newest service called Fast5 Alerts. You can read ALL about my awesome experience with Kyles Fast Five service. Every trade I have made with the service has been a winner! Crazy good! 
I honestly can't recommend Kyle Dennis's Fast5 Trade Alerts enough! Learn more in this FREE WEBINAR all about the service.
Basically, Fast5 alerts a single trade on Monday morning that should help you make profits within 5 days. The trade alert is generally Kyle's TOP trade idea for the week. Trust me, these alerts work well.
The stocks that Kyle alerts are generally small cap biotechnology stocks priced under $10 per share.
It is not just me that has had success with Kyle Dennis's Fast5! Check out my friend Mark's success story about how he has made 10% on his account in just a few weeks with Fast Alerts!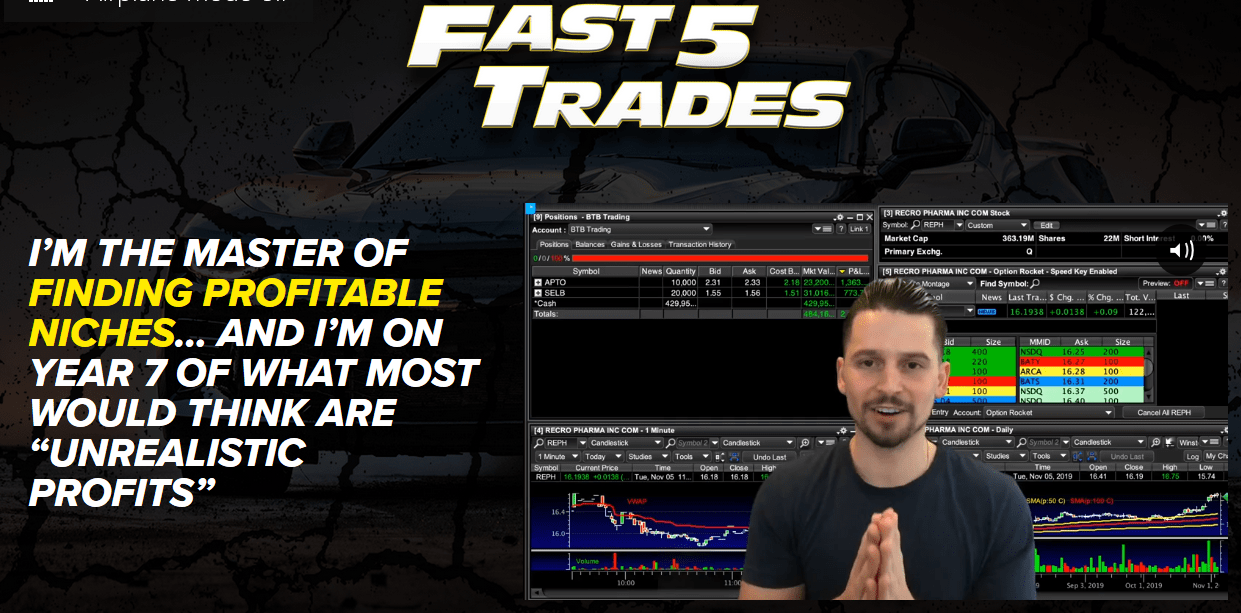 Raging Bull Options Trading – Dollar Ace by Kyle Dennis
This last year, there has been a push towards Raging Bull options trading services. This is good for subscribers because options trading strategies are much easier to mirror. They can also be much more profitable in a shorter period of time.
Here is an article that I wrote all about Kyle Dennis's Dollar Ace options trading service.
Basically, Kyle uses a scanner to find unusual options activity (read insider trades!) and copies the trades to make huge profits! He doesn't need to know why or how, just that someone knows something and that is reflected in the options activities.

Basically, he copies the people that are trading illegally – thus gaining insider trading advantages LEGALLY!
Raging Bull stock trading review:

Petra Hess



Petra Hess is one of the less popular RagingBull traders. She is a long-term investor with a passion for not losing money.
She is Canadian and trades both American and Canadian stocks. She has been trading for about ten years and she is most likely a millionaire.
I have never been a member of her RagingBull stock trading service called PetraPicks. However, if you are interested in learning more about her style of trading, be sure to check out her free webinar here.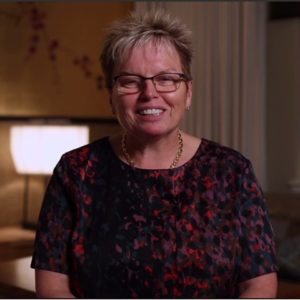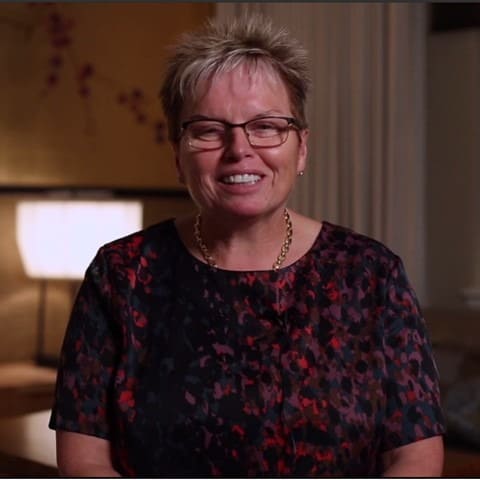 Raging Bull stock trading review:

Jeff Williams



Our final expert in this Raging Bull stock trading review is a man called Jeff Williams.
Jeff is the founder of Penny Pro stock alerts. He alerts some of the best penny stock day trades I have ever seen. He has been trading stocks for more than 10 years and he is passionate about trading.
His strategy is pretty cool, and he will often take a small account and build it, while his students follow along. This is a pretty nice touch because most of the expert traders we have discussed in this Raging Bull stock trading review trade with a huge account.
This makes it difficult for the average new trader to relate to them.
You can learn more about Jeff's day trading strategy in his free webinar.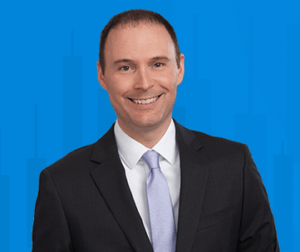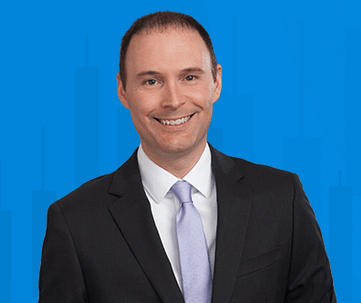 Is Raging Bull a Scam?

In these Raging Bull trading reviews, I have tried to give you an overview of the company and its services. I can promise you that RagingBull.com is NOT a scam. It has become the market leader in stock education and alerts services.
As the market leader and because they have so many students, they often come under attack from competitors and disgruntled students that expected to make millions with no effort.
This is unfortunate but it does happen and often leads to people calling the company a 'scam'.
In my experience none of the services offered by RagingBull.com could be considered scams. Sure, they are heavily marketed but that does not make them guilty of scamming people.
I personally have made money from Jason Bond's service and from the services that Kyle Dennis offers. The alerts are truly amazing and highly replicable.
However, new traders need to be aware that it takes some experience and practice to even replicate a guru's trades. It is not as easy as it sounds, and this is why some of them end up calling the company a scam.
There also seems to be some problems with people claiming they have been ripped off because their credit card was charged automatically at the end of a free trial or subscription period.
I have very little sympathy for these people are is clearly states this will happen if you don't manually cancel. It is pretty obvious how to cancel and I have never had any of these types of problems!
RagingBull.com Elite Membership
In 2019, Raging Bull decided to offer a truly amazing deal to subscribers. They packaged every service mentioned above plus a ton more into a special offer.
They call this complete service package RagingBull.com Elite Membership. It is EVERY single service that they have for a single payment.
If you were to buy every RagingBull.com service, it would cost you about $70,000.
Don't hesitate if you are serious about investing in your education, you cannot go wrong with RagingBull.com Elite membership.
Raging Bull stock trading review: Pros and Cons
Many Ragingbull.com reviews will only cover a single guru. I want to cover all of them and all of the services. Here are a few general points regarding the company and the services that they provide.

Pros

Access to the world's leading stock traders mentoring all in one place! You can subscribe to all of them with RagingBull.com Elite membership which is a bargain.


The range of trading services in different disciplines is truly amazing.

The Raging Bull expert traders offer services that are low cost and deliver stunning value.

The transparency that they offer is industry leading. They live stream their actual trading accounts that show them making the trades that they alert.

Many of the gurus alert trades that actually make you money. They are legit and don't front-run the subscribers like many of the free services out there.
Cons



Honestly? Nothing in my opinion. Maybe they could be a little clearer that people have to manually cancel their subscription to avoid being billed.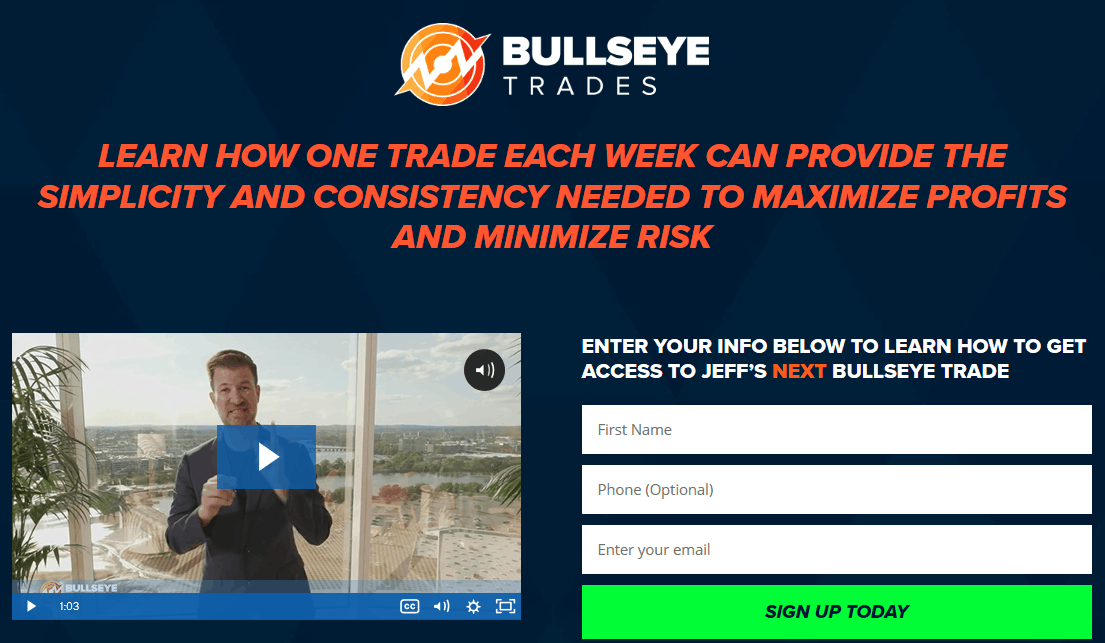 Raging Bull stock trading review: Conclusions
Raging Bull is a ground breaking platform that offers multiple different stock trading alerts services that cover almost all the different disciplines in the world of stock trading.
Is Raging Bull legit? YUP!

They all focus on different strategies and do a great job at teaching people their own strategies. Combining all of these services into a single membership (RagingBull.com Elite) is a great step and the ultimate package for people that can afford it.
I hope that these Ragingbull.com reviews are helpful for you to decide in how to invest in your future.
My current favorite RagingBull.com service is Fast5 Alerts by Kyle Dennis – super low cost and a brilliant track record! I make money almost every week with his service.
Good Luck!
Wesley
Other Raging Bull Trading Reviews
Jason Bond Three Patters to Success
Options Profit Accelerator Review
I hope you enjoyed our Raging Bull stock trading review and introduction to RagingBull.com Elite membership. The Raging Bull trading services are some of the stock trading alerts services that I have reviewed. Is Raging Bull legit? YES! I hope that these Raging Bull trading reviews have shown you that they can be really helpful on your trading journey. Ragingbull.com reviews are what we do!

RagingBull.com Review

RagingBull.com Trading Services
Summary
I love RagingBull.com and the services they offer. Extremely good value for money and some brilliant stock alerts services. Highly recommended.