Swing Trading Millionaire Strategy
What is Swing Trading? How to become a swing trader? Can you become a swing trading millionaire?
Swing trading is a trading strategy that involves purchasing a stock and holding it for more than one day. Typically a swing trader will hold the stock anywhere from 2 days to several weeks or even months.
Disclaimer: There are affiliate links on this page. This means that if you click through and purchase anything, I could possibly make a commission without adding any extra cost to you.
Free trading lesson from millionaire stock trader! Learn to make massive profits in 1-4 days!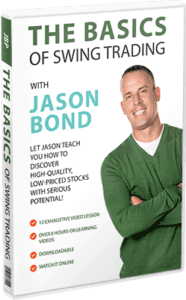 Swing trading is the perfect strategy for people who work another job or don't want to be chained to their trading desk 24/7. Learn a similar strategy from my millionaire trading mentor. Read on to learn the secrets of successful swing traders.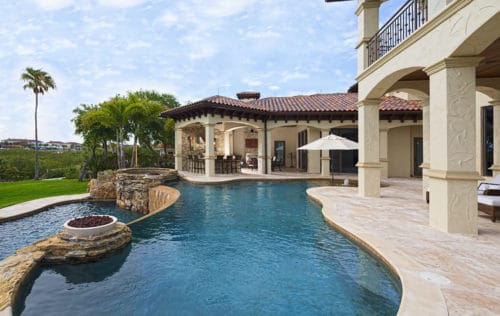 Swing Trading Top Tips
I have been a profitable swing trader for many years. I have put together these simple rules for new traders to learn from my mistakes. You do learn the best from mistakes – but remember they don't have to be YOUR mistakes!
Read on to avoid the huge losses in the stock market that nearly killed my trading career. Many a swing trading millionaire learned loss avoidance the hard way.
Swing Trading Stop Loss
 #1 ALWAYS have a swing trading stop loss: I have used a successful swing trading strategy for many years now. The single most important piece of advice that I give to new traders is to have a stop loss – and stick to it!  This is especially important with swing trading strategies because of the longer time frame.
It can become very easy to accidentally become a long term position trader, rather than a swing trader. The thought process goes something like this: 'oh I know it is trading below my stop loss but I still believe in the story'.
Trust me, I know this situation well and it has only ever ended in huge (>50%) losses for me! Remember you are still trading the stock not holding it for a long term investment. The most successful swing traders follow their rules.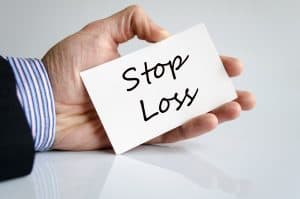 I use a trailing stop loss – the 4 day ema. If a swing trade position closes below this trend line for more than 1 day, I sell the position and move on to the next trade idea. I can't emphasize this enough – do not hold on to losing swing trades!
Losing positions often occur gradually, and your hope that it will recover follows this gradual development. You become more comfortable with the losing position – which is a very dangerous place to be. So what is your swing trading stop loss? 5% ? 10% ? Set you swing trading stop loss for every trade.
#2 Don't worry about the company: Swing trading is based around one simple concept – are people buying the stock or selling it? By using momentum, the company financials, products and future potential become irrelevant. All that matters is that there is a general upwards trend in the stock price.
Your job as a swing trader is to get a slice of the pie – not the whole pie. Remember that it is better to buy 'high' and sell 'higher' than it is to try and bargain hunt for a stock that is beaten down in price. Just focus on the price and volume action. Volume is often a great indicator of an upcoming potential increase in stock price.
I have always traded upwards momentum in stock price – try and remember that ' a stock that breaks high, makes highs'. While this is not intuitive to new stock traders, it is worth changing the way that you think about trading.
#3 Take partial profits when the swing trade is working: It is essential to manage the swing trade position effectively. Often money management is the skill that separates successful from unsuccessful traders. The actual stock pick is only the starting point – the real skill comes in managing the position.
This is partly why people who try and simply copy even the best swing trading strategies sometimes fail. Here is the secret that I have learned from my mentor – be sure to take partial profits on a winning swing trade after the price has increased by about 10% – 20%.
I learned that you should sell 50% of your position when the stock is significantly up in value. By doing this, you ensure that you have locked in some profits and it makes it mentally easier to hold the rest position for maximum gains. You increased your upside potential and if all goes horribly wrong – you are very unlikely to lose all your gains! This is a key part of any swing trading strategy.
Swing Trading Success Stories
One of the most inspiring swing trading success stories that I have come across is that of my mentor, Jason Bond. Jason Bond was a school teacher in New York when he realized that if he continued down this path, he would never be financially secure. Jason was $250k in debt and despite having a degree, he was only making about $40k  a year. 
Jason learned to swing trade stocks as a way to make extra money. Jason Bond now regularly makes 200% per year. Now he is a multi-millionaire swing trader and runs his own stock trading teaching service, Jason Bond Picks. Jason is one of the worlds most successful swing traders.

Another one of my swing trading success stories is the story of Paul Scholardi. Paul was a CPA by trade and he started trading stocks on the side about 20 years ago. Paul is famous for winning swing trades that make him hundreds of thousands of dollars of profit per trade! A truly inspiring stock trader that everyone should follow – because he often alerts his trades for free on twitter! 
There are just two of literally dozens of swing trading success stories that I have come across over the years (I have talked about many of them on this site).
Learning how to become a swing trader
I have always been an advocate of finding a mentor when you want to learn how to do new things. Learning how to become a swing trader is no different than anything else – if you work hard, learn as much as you can and never give up, you will get there eventually.
People can tell you how to become a swing trader but ultimately it is your responsibility to take the steps to get there.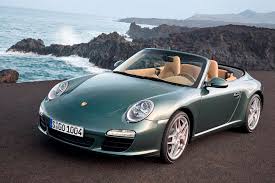 Conclusions – how to become a swing trader?
I hope that these 3 simple tips will help you to execute your swing trading strategy as effectively as possible. I highly recommend that you learn from the best swing trader possible to avoid common beginner pitfalls (Check out my review of this expert millionaire trader). But if you just take one piece of advice from this article – make it to set a swing trading stop loss!
Related Articles
Kyle Dennis Millionaire Biotech Swing Trading Service Review
Robinhood App Review – The perfect app for swing trading stocks!
A Short Term Swing Trading Strategy – read it here!
How to start swing trading stocks
Do you like swing trading? Any tips? Any swing trading success stories? Are you swing trading millionaire? Leave them in comments below! Learning how to become a swing trader is one of the most exciting journeys that I have ever been on. Good luck in joining the ranks of the

successful swing traders!



Don't miss this FREE Swing Trading DVD (Worth $1000) AND get free instant access to THREE more stock trading training DVDs worth another $4,000 !!  I wrote a full review of this swing trading DVD here.