Swing Trading Strategies That Work
Are you looking for easy swing trading strategies? In this article you will find a few awesome swing trading strategies for beginners and some free advice for all levels of trader.
Disclaimer: There are affiliate links on this page. This means that if you click through and purchase anything, I could possibly make a commission without adding any extra cost to you.
I love swing trading stocks! There is nothing better than checking your brokerage account on your phone while at the beach and finding that you have made $1000 profit. Except maybe checking it and finding $10,000 profit….
I love swing trading strategies that work. They don't have to be complicated or clever – just make me money. I love simple!
I have tried so many different swing trading strategies over the years and trust me, the simpler the better. I am not going to get complicated or super technical in this article.
I am not going to go into exact detail of all the swing trading strategies that people use. My goal is to introduce you to some of the basic swing trading strategies and the core concepts that are widely used.
Disclosure: Please note that some of the links on this page are affiliate links. This means that we may earn a commission, at no cost to you, if you decide to make a purchase after clicking through the link. Please understand that we have experience with these companies, and we recommend them because they are helpful and useful, not because of the small commissions that we may receive if you decide to buy something through our links. Please do not spend any money on these products unless you feel you need them or that they will help you achieve your goals.
If you would like to take a free swing trading course that just teaches you three simple chart patterns (that have made me money) be sure to check out this free swing trading course by a millionaire trading mentor of mine.
It retails for $1000 but you can get the whole thing for free through that link.
So what exactly is swing trading and why should you be doing it?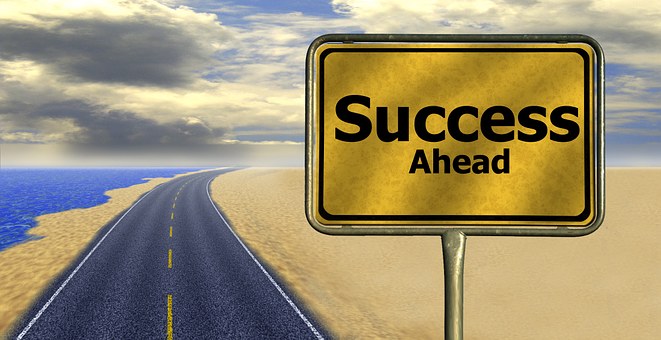 Swing Trading Definition
A good swing trading definition is any position in a stock that you buy and hold for more than 2 days in an attempt to capture a gain in the stock price.
I call it swing trading if I hold a position for months, sometimes a year!
The exact swing trading definition is not that important. It is more important to differentiate swing trading from day trading.
With day trading you will sell all your stocks before the end of the trading day. I have seen traders define a swing trade hold to be anything from 1 -4 days. This is way too limiting in my experience.
Swing trading allows the trader more exposure to the market – this can be good or bad.
If you hold a position longer then you are more likely to be holding the stock when the price increases. Patience is very important when it come to swing trading – you have to be disciplined and patient.
A wise trading mentor of mine once said 'stocks rarely go straight up or straight down'. This phrase is worth remembering as you watch your swing trade go up and down in price over time.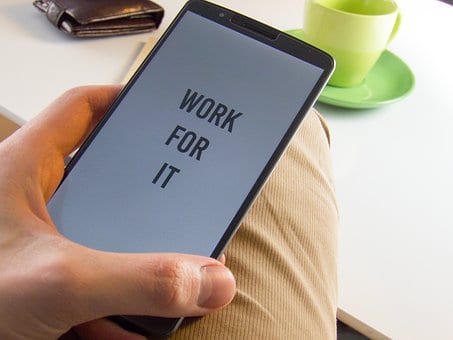 Swing Trading Strategies for Beginners
There are so many amazing, simple swing trading strategies that people use to make money. Here are a few of them that you may want to try.
All of them are proven swing trading strategies that have made me money after learning exactly how to implement them.
They are all based on simple technical analysis that is used to find stocks that are most likely to increase in price in just a few days.
Price trends and patterns are far more important in these swing trading strategies than any underlying fundamental value in the company.
Swing Trading Strategies – The Basics
When I am looking for a swing trade, I am only interested in stocks that have the potential to make big moves – because lets face it, nobody gets excited by a 1% profit in a penny stock.
The reward has to be there if I am going to take the risk of buying a stock in the first place. Here are my three rules for maximizing the potential of a swing trade:
There must be a risk reward of at least 1:4. This means that if I am prepared to lose $1 per share before I stop out, then the trade must have the potential to make a profit of 4 times this – $4 per share profit.

I always enter a trade with a profit target and a stop loss. This is crucial because money management is what makes a profitable swing trader. The wins must be as big as possible and the losses as small as possible. Just remember you are responsible for any losses – you are the one that chooses to cut a loss and sell a losing trade.

Catalyst events are highly desirable. Although the technical patterns don't require any kind of 'event' that drives the price, I have found that the presence of some event like earnings announcements can help enhance the amount of money the stock can make you. Often I will find that a stock will move faster in the pattern and make a bigger move if there is an upcoming fundamental catalyst event.
So here is an overview of some of the swing trading strategies that I use and that have proven to be highly profitable for me and many others.
I have included videos as much as possible because it is nearly always easier to learn a stock trading strategy this way.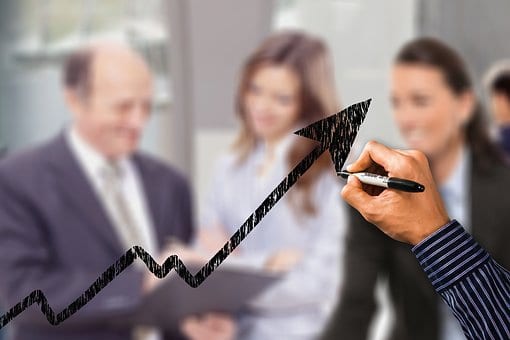 Simple Swing Trading Strategy #1 – The Over Sold Chart Pattern
This is a simple swing trading strategy that has a high winning percentage.
If you want to avoid reading my description of the strategy, just watch the video below to get the basic idea of how to find a stock and implement this simple swing trading strategy.
The oversold chart pattern is one of my all time favorite swing trading strategies. It is a simple swing trading strategy that has proved profitable for me time and time again. The oversold pattern is pretty easy to spot.
You look for a chart that is pretty beaten down in price. The goal is look for one that has been unfairly beaten down but that has started to consolidate.
It really helps if the company has some upcoming catalyst event to help the growth story.
You will want to look for small cap stocks that have decent daily volume. Hopefully above 1 million shares traded per day.
The goal of trading the oversold chart pattern is to find these stocks and get the best technical entry that gives you the highest chance of success.
The psychology of the oversold chart pattern is pretty interesting. You have to get inside the heads of the players in the stock when it started to drop dramatically in price.
When a stock falls dramatically over many days, you can bet that it accumulates many short sellers at the higher prices.
The reason that this is a good thing is that they need to cover and that means buying stock at the lower prices.
Then others see the support forming from the short selling buying and they also buy in, looking for a good bargain.
So if you see a stock that is over sold (RSI is lower than 30) and it has dropped say 30% in a few days or weeks, there is a good chance that you are looking at a classic oversold chart pattern.
How do you know when a stock is done going down in price? Look for a base forming where the price is stable for a few days.
Then look for the RSI to start curling back up and breaking through 30. If you don't know what RSI is, read this article all about it. When you start to see this happening and you get a nice increase in volume and a bullish candle, it could be time for you to purchase the stock.
Make sure that you set a stop loss when you do this and don't get greedy on the rebound in price. I usually look for just a 10% – 20% move upwards and sell most of my position.
Simple Swing Trading Strategy #2 – The Continuation Pattern
A continuation pattern is one that indicates that the current stock price trend will likely continue. There are many different chart patterns that can indicate price continuation.
Literally thousands of books have been written about the types of patterns. Here are a few of the more common ones:
Ascending and descending triangles

Flags

Pennants

Rectangles
They all describe patterns in stock price that can be used to trade a continuation in price movement.
So much has already been written about continuation patterns that it would be pointless for me to reproduce it all in this short post.
If you would like a nice introduction to continuation patterns then check this guide out. You can base a simple swing trading strategy on any of the classic continuation patterns.
Here is a good video where Jason Bond explains the basics of continuation patterns that he uses to make money swing trading stocks. 
Continuation patterns all require you to draw lines of support and resistance on a daily or weekly chart that guide your eye in determining key price levels that must be breached to indicate price direction.
Simple Swing Trading Strategy #3 – Swing Trading Breakouts
Breakouts are when a stock moves outside of its normal trading range on increasing volume. These can offer great opportunities for swing traders to make a lot of money.
Often the best, most profitable breakouts occur from the continuation patterns described above. The main mistake I find traders make with breakouts is not waiting for a confirmation signal that the breakout is real.
False breakouts are common, this is where the price momentarily breaks above a resistance level but it then falls back down into the normal trading range.
The very best breakout traders don't mind being a little late to the breakout – they would rather be sure that the stock really is breaking out from the normal trading range.
One tip for identifying real breakouts is that the more times a level of resistance has been tested, the more likely it is to be a true breakout when the price finally rises above the resistance level.
When you have finally found a stock that is close to breaking out, it is time to stalk it. The day that the price ends the day above the line of resistance you can buy in with your swing trade position. Pretty easy right?
You can choose to stay in the breakout trade as long as prices don't fall back down below the line of resistance. I usually will sell a breakout if it closes below the breakout resistance level the day after the breakout.
Don't be too perturbed by intra-day volatility, just determine if the price is moving in the direction that you want (upwards!) on a daily basis.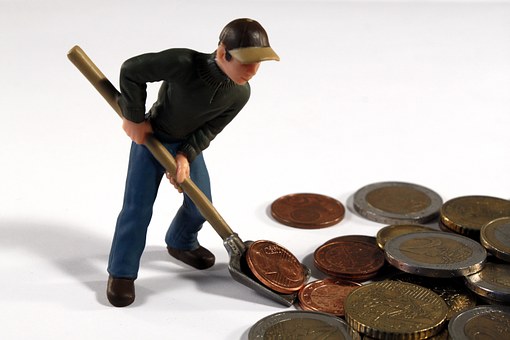 Proven Swing Trading Strategies
If you want to try some of the best proven swing trading strategies I highly recommend checking out some of the free training that is offered at Jason Bond Picks.
Currently, you can get his best-selling The Basics of Swing Trading DVD for Free and also a free swing trading strategy webinar.
Just check them out here if you are interested in how Jason makes 200% profits every year with his proven swing trading strategies.
Jason also has a free webinar where he teaches you his top 3 swing trading chart patterns that consistently make him money.
You can get access to this awesome educational webinar here. Jason has over 5000 paying clients and he teaches the best swing trading strategies that I have come across.
Indicator Rules for Swing Trading Strategies
Really all you need is to be able to identify price action and volume. The rest of the indicators for swing trading strategies are more like supplements.
Things like RSI and the MACD can be used to add a bit of an extra dimension to your swing trading strategies but they are not as useful as some professionals will make you think (IMO).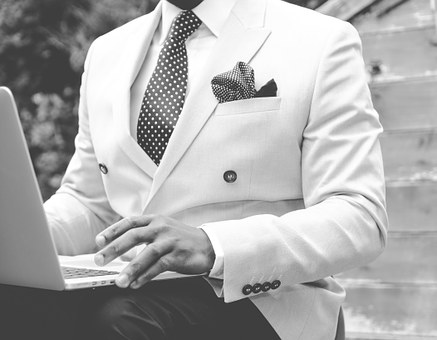 Conclusions
Hopefully this short article will have given you an overview of swing trading strategies and the potential that swing trading can offer a trader. I have put a list of articles all about swing trading strategies from different traders and resources so that you can learn more about it.
Good luck!
Wesley.
Related Swing Trading Strategy Articles
The Basics of Swing Trading DVD Review
How to Swing Trade Biotech Stocks
A Simple Swing Trading Strategy Revealed
Do you know of any good swing trading strategies? Let us know about them in the comments below.
Don't miss this FREE Swing Trading DVD (Worth $1000) AND get free instant access to THREE more stock trading training DVDs worth another $4,000 !!  I wrote a full review of this swing trading DVD here.