Swing Trading Watchlist 9/10/17 $MNOV $ARDX
Before I launch into my favorite plays for this week, please be sure to check out my recommended resources page that details some of the FREE but very useful stock trading tools, DVDs and other educational products that helped turn me into a profitable trader.
I often get my stock pick ideas from a few millionaire traders that have a lot more experience than I do. If you want to get these free stock updates from them as well, check out my step-by-step guide on how to get free stock watch lists!
Stock Watchlist
MediciNova Inc aka $MNOV is on watch for me this week. This is a swing trade that could potentially run up into October 28th when they announce Phase 2b data on multiple sclerosis. Very speculative play and the chart is not very encouraging here. A few key biotech traders are discussing its potential though which is always a good sign! One to watch for sure though.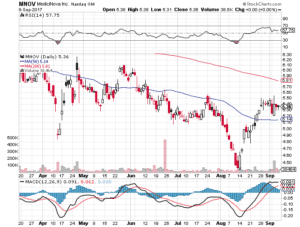 $ARDX – Phase 3 IBC-C data will act as the catalyst for this one. The data is likely to be announce early in the fourth quarter. I prefer the story and chart for this swing trade with the potential gap fill being huge! Keep this one on your radar as we start to approach the catalyst date and see if it starts to get some momentum!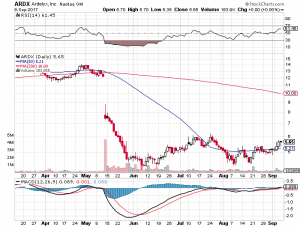 More top stock picks to come this week!
Wesley.
Don't miss this FREE Swing Trading DVD (Worth $1000) AND get free instant access to THREE more stock trading training DVDs worth another $4,000 !!  I wrote a full review of this swing trading DVD here.