The 5 Best Free Online Trading Courses
5 FREE Online Trading Courses! You don't have to spend money learning to trade stocks – here are the best free online stock trading courses that you can start today. Hopefully these trading course reviews will help you learn more about stock trading.

I became a professional stock trader after completing #1 in the list below!
Disclaimer: There are affiliate links on this page. This means that if you click through and purchase anything, I could possibly make a commission without adding any extra cost to you.

If you're curious (or in a hurry):
This

FREE stock trading masterclass

is very popular with our readers! The swing trading strategy is the BEST that we have come across . Check out Jason Bond's masterclass online (worth $1000+) (

click here

) and learn some of his strategy for free!

This article will give you an overview of the free trading courses, webinars and other resources that can help you learn a new trading strategy.
I am a huge advocate of learning from mentors and people who have already achieved what you want to achieve. I have learned many new stock trading strategies from these free online trading courses and I am SURE that you will too.
Want the best penny stock alerts service?
The best penny stock alerts service that I am a member of is called FAST5 ALERTS!
I have a 100% win rate with these stock alerts – check out my full trading diary that details every FAST5 trade.
You can also check out this FREE WEBINAR that explains why Fast5 is the best penny stocks alerts service that you can join – and the lowest cost!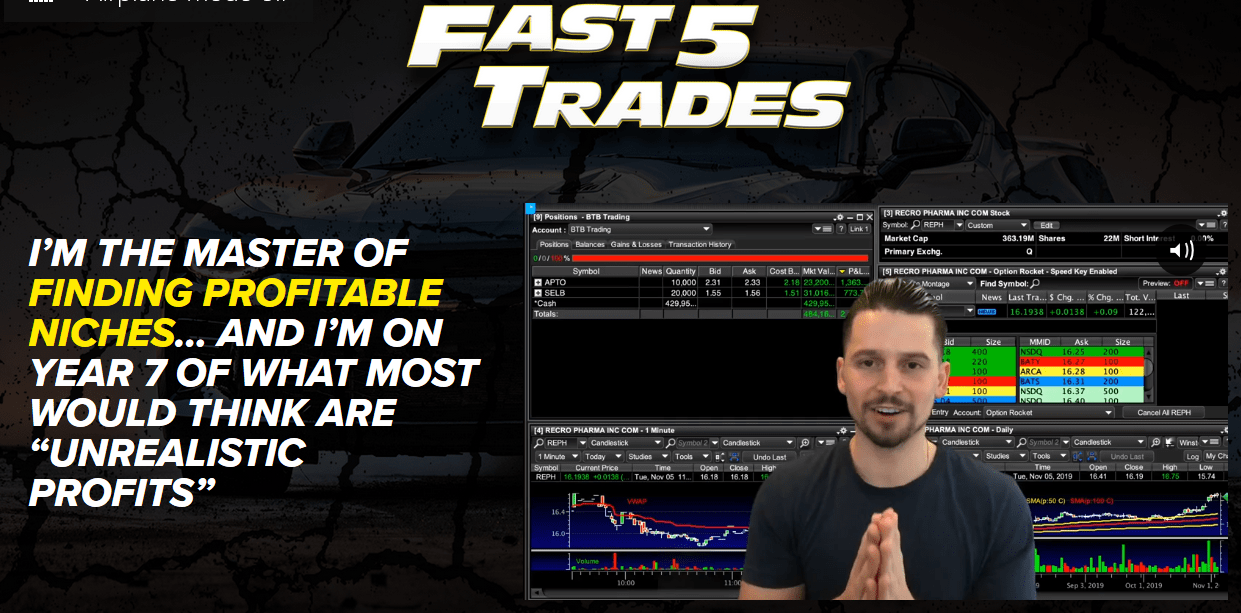 Disclosure: Please note that some of the links on this page are affiliate links. This means that we may earn a commission, at no cost to you, if you decide to make a purchase after clicking through the link. Please understand that we have experience with these companies, and we recommend them because they are helpful and useful, not because of the small commissions that we may receive if you decide to buy something through our links. Please do not spend any money on these products unless you feel you need them or that they will help you achieve your goals.
Free stock market courses for beginners and experts!

We hope that you will benefit from these free stock market courses for beginners and free online day trading courses. Many of the online trading courses discussed in this article are made by expert stock traders that offer additional paid alerts services.
However, you are under no obligation to pay for any of the premium services if you participate in the free online trading courses that they offer.
#1  The Basics of Swing Trading by Jason Bond
Here is free access to this webinar and the free online swing trading course. 
This is one of the best online stock trading courses in my opinion. All you have to do is put in your email and start learning from Jason Bond. Jason is a multi-millionaire stock trader and he is also a great teacher.
Jason teaches his three simple swing trading patterns that he uses to make 10% – 20% profits in just 1-4 days per trade. I learned his swing trading strategy and his trades consistently help me to make money trading.
This is probably the best value free stock trading training that you will ever find! Jason includes access to his entire video suite of stock trading courses – this is worth $5,000! The value here is just incredible – you will not find a better collection of free stock market courses for beginners or any level of trader!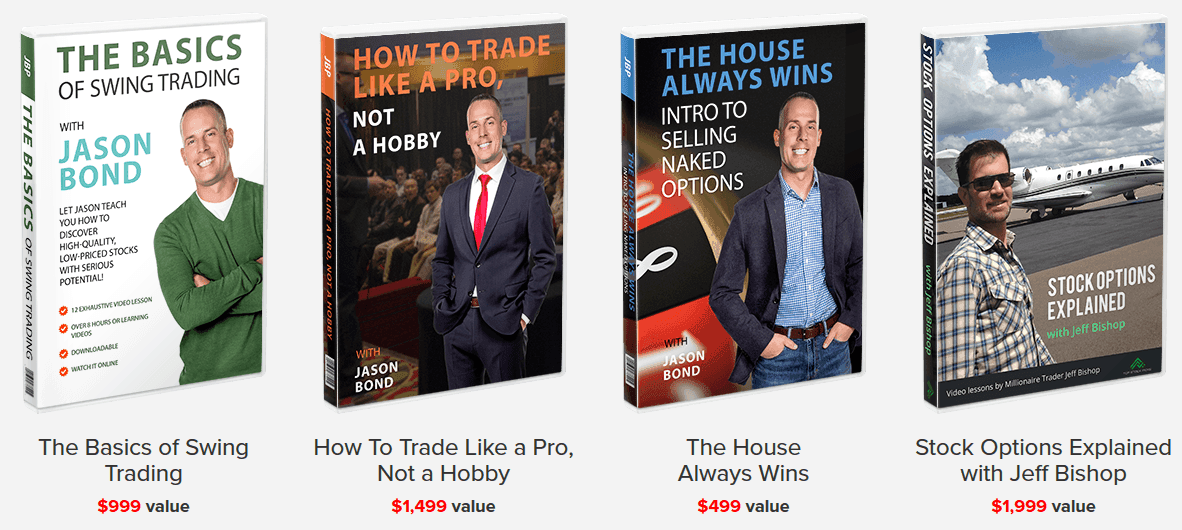 Jason does offer a truly amazing premium swing trading alerts service which helped me a lot to learn how trade the stock patterns that he explains in the free courses. If you would like to learn more about that – be sure to check out my Jason Bond Picks review.
How To Trade Like a Pro, Not a Hobby
Jason goes through the lessons that he has learned in his journey from -$250k in debt to multi-millionaire stock trader. He focuses on the importance of patience and discipline in swing trading.
The House Always Wins
This is an excellent introduction to selling naked options. If naked options is your thing then this is worth watching.
Stock Options Explained with Jeff Bishop
Jeff Bishop is one of the worlds best options traders so this training is worth its weight in gold. Jeff regularly makes 100% wins with his options trade and he shows you how he does it in this free training. We have written quite a bit about Jeff as he seems to have a very compelling options trading strategy.
#2  Kyle Dennis Biotech Trading Webinar + Free Video Lessons
Click here to get access to Kyle's free biotech trading training!
Kyle Dennis turned $15,000 into $3M as a trading student in Jason Bonds Millionaire Roadmap program.
Now he teaches his own stock trading strategy to show people that it is possible to make money trading high risk/high reward biotech stocks.
Kyle is another trader that has helped me make a ton of money trading stocks so of course I highly recommend checking out his FREE biotech trading webinar.
Kyle Dennis is an expert at finding biotech stocks that have a catalyst event coming up and trading them for massive profits!
I learned from his FDA Insider alerts program and his Sniper Report longer term stock picks are still making me money. Kyle's course is another one of the best online stock trading courses that you can get for free and then upgrade to his alerts service later.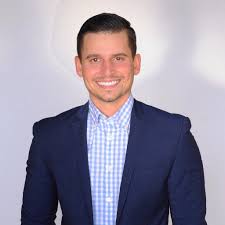 #3  Investors Underground 100% free online day trading courses
Free online day trading courses are not so easy to find. If you want to try some good free online day trading courses, we highly recommend that you try the free day trading course that is offered by Investors Underground. You can sign-up for it here.
This excellent day trading video series starts by going over the basics of how to day trade for beginners. They cover different more advanced trading strategies for day traders that have a bit more experience.
I think there is something in these free online day trading courses that will help improve your day trading regardless of what your experience level is.
#4  Free Online Day Trading Course by BullishBears.com
The founders of BullishBears.com (Tim Davis, Daniel Adams, and Lucien Bechard) offer some great free stock market courses for beginners. They have a lot of free stuff on the site including free trading courses for beginners.
They claim to have $3000+ worth of free trading courses for beginners and experienced traders so it is worth checking out. If you want to read a complete BullishBears.com review, check out this one.
I could only find that one BullishBears.com review, but given that they offer so much free stuff you probably don't need to read a full BullishBears review unless you are purchasing a service from them.

A good starting point is their introductory free online day trading course that you can check out here. This free day trading course covers all the basics and some nice strategies that you can implement for yourself.
#5  Free Stock Watch Lists From Expert Traders
This final free bonus is not really a day trading course or free stock market course. It is something that you can add to your new-found knowledge that will help you find some great stocks to trade.
Basically, you can just sign-up for the traders at RagingBull to send you a weekly free email watch list that details some of the stocks that they are trading or watching.
Get the free weekly stock watch list here.
The stocks on this watch list are generally swing trades which means you can usually buy them and hold them for a few days. I prefer this style of trading and I have made quite a bit of money from following these free stock picks every few weeks.
Conclusions – The best free online trading courses
Free stock market courses for beginners and advanced traders are available if you know where to find them. If you are looking at signing up for a free stock trading course – don't hesitate, what do you have to lose? Hopefully you can take advantage of the free online day trading courses and make some money trading stocks!

Wesley
Articles related to free online trading courses
How to get free stock watch lists from millionaire traders
How to get free stock trades – zero commissions
Hopefully you found this article about the best online stock trading courses and free online day trading courses helpful! Let us know if you find know of another BullishBears.com review as we are intrigued about this site!

Get a 2 Week FREE TRIAL to SideKickTraders massively popular trading community!
SideKickTraders specializes in fixed time daily live stream trades at market open and market close. They have a 90% success rate on the daily morning gap trades that return an average of 10% within 20 mins!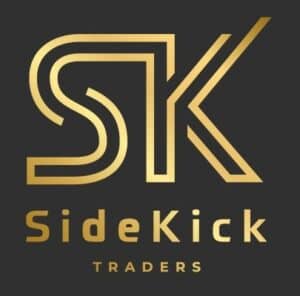 Free Stock Trading Courses Reviewed

Summary
Honestly, you cannot go wrong with these free stock trading courses and masterclasses.