The 5 Best Free Trading eBooks
Here are the five best FREE trading eBooks that we have learned some great stock trading strategies from. Enjoy!
I love free trading eBooks that give away millionaire traders secrets for FREE! Free stock trading eBooks are usually full of valuable information to help you become a better trader.
Usually they are written by very successful traders that sell other courses or stock alerts services. But you are under no obligation to buy anything from them – just learn from the FREE eBooks!
If you really like a particular strategy you can always signup for their premium service to learn more and get stock alerts from the authors.
Let's get started with the 5 free trading eBooks that have helped me trade profitably this year (in one of the most volatile markets in years!).
Disclosure: Please note that some of the links on this page are affiliate links. This means that we may earn a commission, at no cost to you, if you decide to make a purchase after clicking through the link. Please understand that we have experience with these companies, and we recommend them because they are helpful and useful, not because of the small commissions that we may receive if you decide to buy something through our links. Please do not spend any money on these products unless you feel you need them or that they will help you achieve your goals.
The 5 Best Free Trading eBooks
These are my favorite free stock trading eBooks – in no particular order. They all explain different trading strategies for different niches.  My personal favorites are the Petra Picks eBook and the Daily Profit Machine eBook. But they are all great!
They say that the more you learn, the more you earn. I have found this to be 100% true when it comes to business and stock trading. If you are new to trading, the information in these free stock trading eBooks will help you enormously. They could even save you from losing a lot of money.
There is a fine line between winning and losing at trading. Usually, the most successful traders are the most disciplined and the best at risk management. Almost all of these free trading eBooks contain valuable information from world experts on how to acquire these skills.
Free stock trading eBooks are a great start. The real value comes from implementing the strategies, gaining experience and continuing to learn. I wouldn't advise being cheap when it comes to investing in your stock trading education – it is a false economy.
Without further ado, here are my top five free trading eBooks that I recommend to people wanting to improve their trading.
#1 Jason Bond eBook
Jason Bond is one of the most famous small cap traders in the world. His claim to fame is that he was a struggling schoolteacher in New York. He was barely able to pay his student loan debt and support his family. He turned to trading in desperation (I did this as well) to try and supplement his income.
Download Jason's eBook for FREE here
Fast forward a few years and Jason has made millions of dollars trading stocks. He now teaches others his simple '3 patterns to success' trading strategy.
He runs one of the most popular stock trading educational platforms in the world. I love his swing trading strategy and I have been a member of his premium services for a long time. His strategy works. Period.
Here is what you will learn from the Jason Bond eBook:
The advantages of trading penny stocks (stocks under $5 per share).
Jason's swing trading strategy.
How Jason Bond made millions trading after being $200k in debt!
How to find explosive momentum stocks before everyone else.
How Jason uses the Pareto principle to maximize his gains.
Jason also runs his stock alerts service for people that want to see his trading strategy working in real-time. It is one of the lowest cost and highest value services that you will find.
He has a VIP mentoring service called Millionaire Roadmap that has already helped several people make more than a million dollars trading stocks.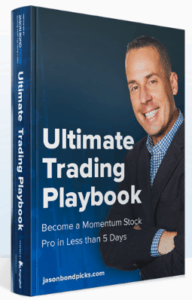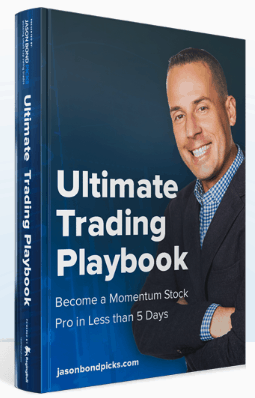 Related Resources
Jason also has a really good free DVD called The Basics of Swing Trading.
Full review of the Ultimate Trading Playbook
Jason Bond Three Patterns to Success – my experience!
#2 Daily Profit Machine eBook
Davis Martin is the author of the Daily Profit Machine eBook that explains a SPY options trading strategy. The eBook is called 'The Path to Profits – 4 Steps to Success with the Trade of the Day'.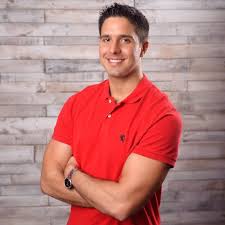 Download Davis's eBook for FREE here
What you will learn from the Daily Profit Machine eBook:
What his 'trade of the day' strategy is for trading options.
How Davis scans for morning direction.
How he identifies support and resistance levels to trade with.
How he creates his trading plans that are easy to implement.
This eBook is quite helpful and explains his strategy in detail. He gives some useful insights into how he predicts how the market is likely to open and move throughout the day. I am not really an options trader but if you are or want to start, then this book gives you some GREAT insight.
Related Resources
Davis Martin Daily Profit Machine Review
#3 Jeff Bishop eBook
Jeff Bishop is probably one of the worlds best 'real money' options traders. He is the co-founder of RagingBull.com and a multimillionaire trader. He specializes in options trading. He boasts an amazing track record. He claims that he regularly makes 100% – 300% profits on some of his options trades. This is definitely possible with options.
Download Jeff's eBook for FREE here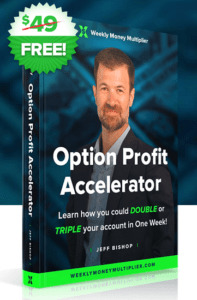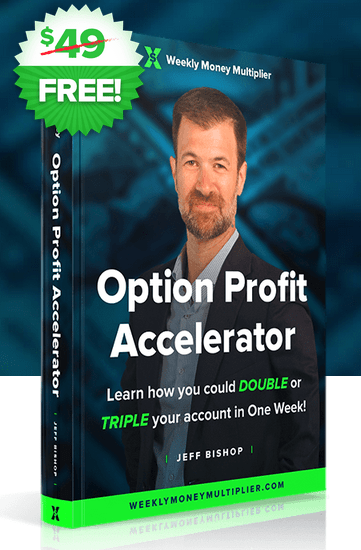 What you will learn in Jeff Bishop's wildly popular eBook:
The basics of how Jeff trades options and an overview of options trading.
Real-life examples of his strategy in action.
Jeff's 'Money Pattern' that he uses to make massive profits.
There is so much information in this eBook that it is a tad overwhelming. It is perfect if you want an introduction to options trading and a strategy from one of the best traders.
If you would like to learn more, Jeff runs an options alert service called Weekly Money Multiplier. You can find some of my reviews of his service below.
Related Resources
The Best Option Picking Service Reviewed
Options Profit Accelerator Review
 #4 Petra Picks eBook
Petra Hess trades larger cap stocks. She is a serial entrepreneur from Canada that turned to trading stocks later on her in life. She is a colorful character that has started many businesses – from ostrich farming to horse trading! She was a millionaire from these ventures by the time she was just 25 years old.
Petra has a somewhat checkered past, allegedly she was in a bit of trouble a few years back. We don't know the full story though so don't let it cloud your judgement. She is still a fantastic stock trader that you can learn from.
Download Petra's eBook for FREE here
What you will learn in the Petra Picks eBook, The Top 10 Trading Tips:
Thing she wished she had known before starting to trade.
The importance of looking over the long term on your charts. Not just three months.
Developing an edge to become a winner. Consistent patterns that make you profits!
Expansion and contraction explained and how it relates to your trading.
The importance of confirming signals before taking a trade.
Tricks on how to put the odds in your favor.
Info on trading sector ETF's.
Stocks can go to zero and no they don't have to bounce! Ever.
All about moving averages.
The Petra Picks eBook has also recently been upgraded to a 10 video lesson series which is something that I personally like.
Related Resources – Petra picks eBook

#5 Kyle Dennis eBook
Kyle Dennis primarily trades biotech stocks. He started out barely making ends meet in Los Angeles (I lived there, and it is EXPENSIVE). He started trading stocks to make extra money. He learned a brilliant strategy where he purchases stocks in the biotech industry that have an upcoming catalyst event.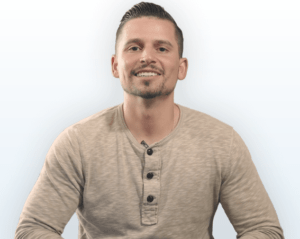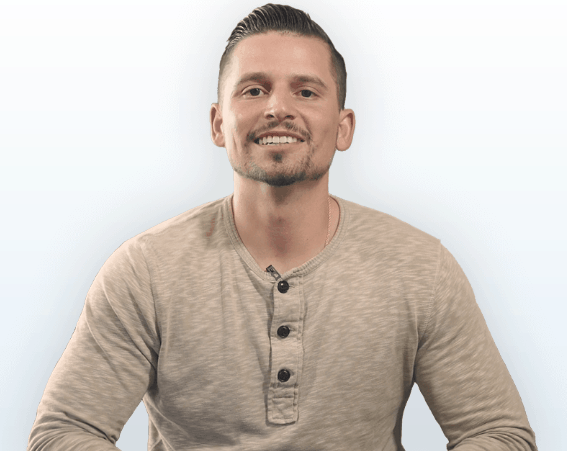 Kyle's free eBook is called '7 Deadly Sins of Trading'.
Download Kyle's FREE eBook here
Kyle plays the runup to the catalyst event (usually a new drug announcement or FDA decision). He found that in many cases the stock price will rise as people anticipate good news. He never holds through the actual event, but rather consistently takes 10% – 20% profits on the runup.
Here is what you will learn in the 7 Deadly Sins of Trading free eBook.
Kyle uses the 7 deadly sins to show you the common mistakes traders make. Remember the deadly sins? Here they are:
Lust (traders fall in love with stocks and won't let them go!)
Glutton (over trading)
Greed (you will lose money if you get greedy)
Laziness (not doing your due diligence on stocks will ruin you)
Wrath (letting emotions dictate your trading will lead to losses)
Envy (caring too much about other traders wins)
Pride (letting your ego get in the way of a trade)
Kyle does a great job expanding on each one of the deadly sins and shows examples of trades that he has done where he made each of these mistakes and lost money! This is a nice transparent look at the mistakes, rather than the huge wins these expert traders usually brag about.
Related Resources
Kyle Dennis Review of Sniper Report
FDA Insider Alerts Full Review
Conclusions
I hope that these free trading eBooks will help you to improve your trading. Take massive action on what you learn, and I am sure that you will see results! Remember that all of these authors offer premium alerts, chatrooms, stock watch lists and extensive education on their strategies. In many of the downloads you will get bonus lessons and invitations to upcoming masterclass and webinars.
I wouldn't try to learn all the strategies. Choose one like the Petra Picks eBook or the Daily Profit Machine eBook and fully commit to the strategy. I only trade Kyle's and Jason's strategies these days and I have found that focus is the key to winning at trading.
Good Luck!
Wesley
Related Articles
The Best and LEGIT Stock Alerts Services
RagingBull Stock Trading Services Reviewed
These free trading eBooks have really helped my trading. Do you have any favorites? The Petra Picks eBook or Daily Profit Machine eBook? Or maybe you prefer the Kyle Dennis eBook for trading biotech stocks and avoiding the 7 Deadly Sins that traders commit! Let us know!
Don't miss this FREE Swing Trading DVD (Worth $1000) AND get free instant access to THREE more stock trading training DVDs worth another $4,000 !!  I wrote a full review of this swing trading DVD here.