The Jason Bond Trading Scam (Jason Bond Trading Patterns Exposed!)
Do you think that there is some Jason Bond trading scam? Well you are wrong! Jason Bond is legit, and I have the proof. In this article, I will show you how I followed Jason Bond's alerts and made some great profits! After reading this article, I think you will be convinced that there is no Jason Bond fraud scheme.
Disclaimer: There are affiliate links on this page. This means that if you click through and purchase anything, I could possibly make a commission without adding any extra cost to you.
Is Jason Bond legit? I know he is, and I want to prove it to you. I can prove to you that any Jason Bond Picks scam accusations are false!
If you think Jason Bond is a scam, then this article may change your mind!

If you want to see for yourself exactly how Jason Bond makes money trading stocks:
Get this FREE stock trading masterclass where Jason explains his simple three pattern trading strategy! Jason has made $100,000 trading part-time over the last 2 months.
Why do people think that there is some Jason Bond trading scam?
I think that people are naturally very skeptical. It is partly Jason Bond's fault – his marketing is quite aggressive, and this can come across like some 'get rich quick' scheme.
This is a shame because I have followed Jason for years and I am a paying subscriber to his swing alerts service.
I love Jason Bonds swing trading alerts and I have made a lot of money by using his watch lists and alerts.
Here are some of my thoughts about why some people think that there is some kind of Jason Bond trading scam:
1) Aggressive marketing.
Jason is extremely transparent about his massive stock trading profits. Jason trades with a large trading account ($500,000) so he makes large profits per trade (usually $10,000+).
It is unrealistic for a new subscriber with a trading account of $1000 to be able to make anything like these kinds of profits!
You can expect to make 10%+ per trade with Jason's alerts. For a $1000 trading account this is only about $20 per $200 position in a stock. 
2) People doubt that Jason would bother teaching trading if he REALLY was making so much money trading stocks.
 This is a little ridiculous if you think about it. Most millionaires have an average of 7 streams of income.
Trading stocks is just one of Jason's income sources. His stock trading teaching business is another one. He probably has some more that I don't know about.
There is great synergy between Jason trading stocks and his teaching service. It makes perfect sense that he would alert his trades and get paid to do so – it is a smart thing to do.
3) Claims of the service being a scam.
As a paying member of Jason Bond Picks, I know that this service is 100% legit. So why would people claim that it is not?
There are many reasons – perhaps they happened to join when Jason was having a losing streak.
This is called a 'draw down' and it is perfectly normal for seasoned professional traders to lose some money for a while.
However, this could appear to a novice that all he does it lose money. They quit the service and give it a bad review. That is all there is to the Jason Bond Picks scam accusations.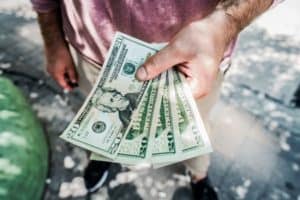 Sometimes people have unrealistic expectations for a stock trading alerts service. I know that I did when I first started trading years ago.
The biggest mistake that I see people make is that they think they can just exactly mirror Jason's alerts.
Sometimes they can do this, for example on a swing trade or a stock that already has high trading volume.
Let me give you a recent example where I was able to buy Jason Bonds alert at a lower cost than he purchased the stock at.
25% Gain on the $APRN trade November 1, 2018.
Jason first issued a buy alert for Blue Apron ($APRN) on Friday October 26th. Jason bought $APRN because the chart pattern was one of his favorite ones (it is called the oversold chart pattern, you can learn it for FREE HERE).
The oversold chart pattern is one of Jason's bread and butter trading patterns! Jason loves to purchase swing trades on Friday afternoons because these small companies often announce news on Mondays.
Subscribers were able to get in to $APRN at lower prices than Jason's buy at $1.15.
The swing trade hypothesis of buying an oversold chart and potential news announcement paid off in a big way.
The following Monday there was news about some exciting deals with Jet.com and Walmart that caused the price of $APRN to skyrocket.
I made some great gains on $APRN. I think that this chart illustrates so many different aspects of the Jason Bond trading strategy.
Jason bought this chart because it was oversold (the RSI was below 30 but trending upwards) and there was strong potential for a news release after the weekend. He was right.
You can learn this pattern and three others for FREE here
I also think that $APRN is just one of many trades that offer a solid rebuttal to the skeptics that claim Jason Bond Picks is nothing more than a Jason Bond scam or some sort.
Let me address the most common accusation that I come across – Jason Bond front running stocks.
Next, I will

break down a week of trading stocks with Jason Bond Picks and show you EXACTLY how I made money with the service this week. If there is a Jason Bond Picks scam it doesn't work – I made money from his trades!

Jason Bond front-running stocks – a rebuttal from a long-time successful subscriber
Some people claim that Jason Bond is front-running subscribers. Let me explain what this means so that you can understand how ridiculous this claim is.
The people that claim this are usually not subscribers – my experience is that they are usually trolls on Twitter.  
Front-running a stock is the term used to describe the concept of a person purchasing a stock and then releasing information, such as a buy alert, to cause the price of the stock to dramatically increase.
The person that is front-running will sell their shares into the buying volume and thus exiting for a guaranteed profit.
I promise you that Jason Bond is NOT front-running. How do I know? I have several reasons.
Jason Bond tells subscribers what he will most likely buy before he buys it.
The morning watch list goes out around 9am. I often buy the stocks on his watch list at the open (if I like them).
If he ends up buying in, I see the dramatic price increase because he is usually a big buyer. I see that on level 2 the buys that correspond with Jason's alert.
He is clearly buying the stocks when he says he is. 
The stocks he buys are often in a down trend before his buy in. If Jason bought the stock many days before he makes his alert, then he would often have the stock at a HIGHER price than they can buy it at! What would be the point in that!?
His swing trades and even his day trades are easy to replicate. If he was front-running they would most likely not be easy to replicate. I know he is making the trades he says he is because I make the SAME TRADES!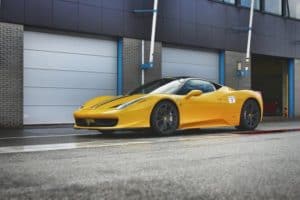 Jason also sends out a complete breakdown of his buys and sells to show you that he is really making the trades that he says he is.
This comes directly from his brokerage account, I have never seen this kind of transparency from a stock trading service.
Sure, he could fake this but given the other evidence I outline above it seems very unlikely. 
40% Gain on the $EARS trade November 1, 2018.
I made slightly less than 40% on Jason Bonds $EARS trade this week. Jason made a little over 40%. If Jason Bond is a scam, then please keep scamming me!
You can see the day trade in the chart below. It was relatively easy to get in and out of this trade at prices very close to Jason's prices.
Jason made $14,000 on this trade! The reason for Jason's alert was that the chart had hit a Fibonacci support level where the probability of a bounce in price is quite high.
You can learn more about this strategy from his free online masterclass.
Again, this trade is more evidence that Jason Bond is legit (in my opinion) and that there is no Jason Bond trading scam.
14% Gain on the $VERI trade October 26 – 29th, 2018.
This is the final trade that I wanted to show you (Jason alerted 4 swing trades this week and I bought all of them).
Jason bought $VERI at the close when the first green candle completed, and the chart was coming out of oversold.
You can see the buy and sell prices that I closely replicated on the chart below.
You can also see that subscribers had plenty time to buy the stock at a similar price to Jason's alert. The price I was able to buy $VERI was very close to Jason's price.
This chart is just further evidence that Jason Bond does not front-run his subscribers.
There is no Jason Bond trading scam as far as I am concerned – just highly disciplined trading that routinely delivers 10% – 20% profits from trades that last 1-3 days.
The strategy is easy to replicate by anyone that is watching for the alerts. I do have to make one point though – if you chase the initial buy alert you will be unlikely to get a similar price to Jason.
This type of trading is called chasing. It is not recommended! It is better to not give in to FOMO (Fear of Missing Out).
Jason's alerts do usually spike the price of a stock but often the price will come slowly back down to the region that he purchased his shares at.
New traders need to be aware of this and not chase his alerts. It does not mean that there is a Jason Bond fraud scheme!

Subscribers front-run Jason Bond!
There are two solutions to this problem.
First, you can just wait and purchase a swing trade later that day when the price has returned to Jason's buy zone. Another strategy that works well for me is to anticipate Jason Bond buying the stock.
Jason often just tells people in the morning watch list 'I will most likely buy XXX stock if it holds $X per share'.
This gives you the perfect opportunity to take the initiative and purchase the stock before Jason does. Jason's alert later in the day will massively boost your profits and you can trim some off or take all your profit.
Remember that you can always re-purchase if the stock price falls.
So, in some ways the subscribers are often front-running Jason Bond – not the other way around! I know I certainly do….this is the irony of the whole Jason Bond front-running accusations.
Conclusions – Jason Bond is a legit and highly profitable trader
After reading my article – Do you still think that Jason Bond is a scam?
My experience with Jason Bond Picks has only ever found that Jason Bond is a legit trader that can help you to learn how to trade stocks extremely well.
The Jason Bond trading patterns are extremely profitable and relatively easy to learn. Any Jason Bond fraud that people suspect is purely in their own minds.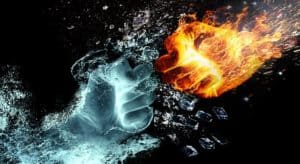 The claim that there is a Jason Bond trading scam (e.g. that he front-runs his subscribers) are just not true from my experience.
Sure, there will be the occasional trade that he executes that does not pull back in price and you miss out on.
Some people will chase this type of stock trade and get burned. This does not mean that Jason bond is scamming people.
Jason is very clear when he executes a trade like this – the alert often states that this is a riskier trade and will likely be a quick day trade. 
So, if you purchase Jason Bond Picks, just be sure to follow your own rules for the trade.
Use Jason Bond's rules as a guide (take profits if you are up 10% – 20% even if he doesn't issue a sell alert), don't chase Jason Bond alerts and make sure you do not trade with too much money per position.
Just use common sense and supplement your subscription to his alerts service by educating yourself on his strategies and techniques.
If you do all of this then I am confident that you will make money with Jason Bond Picks.
Good luck!
Wesley
P.S I am happy to discuss my experience with Jason Bond Picks over the phone or Skype to prove that I am not some 'paid shill'.
Just leave a comment and I will get back to you as soon as I can. A Jason Bond Picks scam simply does not exist and I want to prove it to you!

Related Articles
Jason Bond Three Trading Patterns
Is Jason Bond front-running subscribers?
Jason Bond Picks Discount Code
Jason Bond is a legit trader and his stock trading patterns definitely work! There is no Jason Bond trading scam or Jason Bond fraud as far as I am concerned. I am excited to continue making money with Jason Bond Picks. Do you still think that Jason Bond is a scam?
Don't miss this FREE Swing Trading DVD (Worth $1000) AND get free instant access to THREE more stock trading training DVDs worth another $4,000 !!  I wrote a full review of this swing trading DVD here.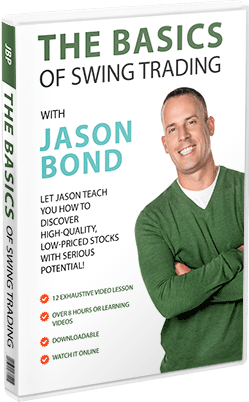 Jason Bond Review

Summary
We love Jason Bond Picks. He is a legit trader!