Todays watchlist: I Bought $CLDR and $HMNY
This morning I bought $CLDR and $HMNY.
Here are my thought processes behind my positions in these stocks.
$CLDR – This is a very oversold chart pattern that has been beaten down by poor  earnings and guidance that is not exactly encouraging. This chart is showing signs of forming a bottom and the stock has a history of bounces out of the oversold regime. This morning we saw a confirmation of the bottom with the price rising into the low $14's. I am pretty optimistic about a swing trade over the next few days or week with a price target of $16 per share.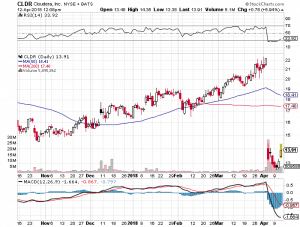 $HMNY – This stock has accumulated a large percentage of short positions, but it is still forming a nice base at these prices. A very speculative position for me, but I am hoping that this stock has a good chance of a short squeeze oin any positive news coming out over the next few days or weeks. Again, it is a swing position for me and my stop loss is set in the highs $2.70's. My profit target is the high $4's, but we shall see!
Don't you just love trading stocks :).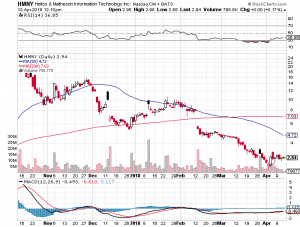 I hope these two stocks that I bought this morning, give you some new trade ideas, but please do your own due diligence – I am usually wrong when it comes to stocks.
Happy Trading!
Wesley.
Don't miss this FREE Swing Trading DVD (Worth $1000) AND get free instant access to THREE more stock trading training DVDs worth another $4,000 !!  I wrote a full review of this swing trading DVD here.