Trade With Kyle Dennis Review (How to WIN BIG!)
More than ever in this market, I've been hearing from those of you who are struggling to keep up with fast-moving trade alerts from Kyle Dennis or Jason Bond.
I hear your comments, and totally understand where you're coming from. So today, I want to take a few minutes to talk about why this happens, as well as the best ways to handle it.
Disclaimer: There are affiliate links on this page. This means that if you click through and purchase anything, I could possibly make a commission without adding any extra cost to you.
Who Is Kyle Dennis?
Don't know who Kyle Dennis is? Kyle is a multi-millionaire stock trader that offers stock alerts services where he sends his buy/sell signals to subscribers.
KYLE DENNIS MADE $300,000+ TRADING STOCKS THIS MONTH ALONE AND MAKE $1MM A YEAR!
I am a VERY happy subscriber to Kyle's best stock alerts services.
You can check out his awesome Fast5 Alerts FREE WEBINAR here and my full review of Kyle Dennis's stock alerts service here.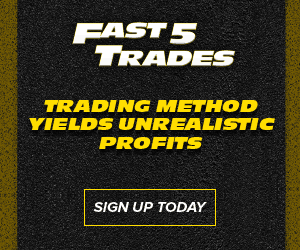 Kyle Dennis sends out emails and SMS alerts when he buys or sells a stock. This is a way for subscribers to know what he is doing and they can choose to copy him.
It is not just me that has had success with Kyle Dennis's Fast5! Check out my friend Mark's success story about how he has made 10% on his account in just a few weeks with Fast Alerts!
I MAKE MONEY EVERY WEEK BY COPYING KYLE DENNIS'S ALERTS!
But many of the people I refer to Kyle Dennis's alerts services come back and complain to me that by the time they get the email alert, the stock price has soared up way past where Kyle bought it!
This problem leads to all kinds of false accusations like 'Kyle Dennis is front-running subscribers!' or 'Kyle Dennis is a front runner fraud!!'
I really don't think Kyle Dennis is front-running subscribers.
In this brief article, I want to give you my thoughts and solutions to this alert price problem! As a long term subscriber to Trade With Kyle and Fast5 Alerts, I have a few tricks up my sleeves!

Why We're Off to the Races
First, let's talk about this market environment.
Kyle Dennis's catalyst trades, in a "normal" market, typically play out over anywhere from two to four weeks, on average.
That means there's plenty of time for the directional move to develop, and frequently, there will be more than one opportunity to get into the position in or around Kyle Dennis's "buy zone."
But with volatility running so high in the stock market, I've noticed that Kyle Dennis's trading time frame has been compressed from weeks to hours, in many cases.
That's because stocks with catalysts — especially Corona virus related catalysts — are making big moves in a hurry. Plus, the tendency toward major gap-up and gap-down opens has really diminished my appetite for overnight holds.
SPY's day-to-day opening gaps have been wild over the last month.
In other words, the market is simply moving a lot faster than usual lately… and in response to the heightened overnight volatility risk, Kyle Dennis's hold times have been unusually short.
So, given those two factors, even Kyle Dennis's best efforts to alert you ASAP to new trades have sometimes just not been "ASAP enough" to beat the speed of this wild new market environment.
First of all, I can assure you — it won't always be like this! Volatility will eventually settle back down, and we'll get back into a more predictable day-to-day groove in the market.
At that point, I expect Kyle will get back into targeting some (relatively!) longer-term swings.
But until then, here are some pointers to help you maximize your Trade With Kyle or Fast5 success in this hyperspeed market.
Turn on Kyle Dennis Text Alerts
If you haven't done so yet, take a second to turn on text alerts for Trade With Kyle. 
Assuming that you are already a RagingBull member!
Go to your login page, then enter your phone number in the fields provided.
From there, flip the toggle next to "Trade With Kyle" to make sure you get SMS alerts as soon as Kyle sends out his next move.
Make sure your text alerts for Trade With Kyle and Fast5 are turned on.
Kyle also often provides additional notes and color in his emailed communications, so be sure to read everything.
But text alerts are the quickest way to stay in the loop with what Kyle Dennis is buying and selling throughout each trading day, right as it happens.
Don't Chase a Runaway Trade!
Even with the near-instant gratification of text alerts, there will still be times that a trade is off to the races before you get a chance to place an order.
In those instances, you have a few options for how to proceed:
Take a pass. If you're like me, and choosing to trade more selectively in this market, you can simply skip over any stocks that are moving too fast for you to catch up with. Jumping into a trade when the shares have already popped substantially higher from Kyle Dennis's initial entry price can put a big dent in your risk/reward profile — and puts you at risk of buying near a potential resistance zone, in some cases.
Wait for a pullback. Just because a stock surges higher right after one of Kyle Dennis's alerts doesn't mean it won't cool off and eventually pull back to revisit that initial buy zone in the short term. This might even happen later in the same session, or perhaps in the next day or two (heck, we had two whole trades last week on INO!). As long as the trade catalyst remains in play, you can wait and observe for another opportunity to enter near the buy zone.
Switch up your strategy. When Kyle Dennis alerted his purchase of TLRY shares at $2.83 last Thursday, Trade with Kyle subscriber Todd put a different spin on his bullish strategy by opting for weekly March 20 $3.50 calls on the stock, as he describes below. These out-of-the-money calls had a lower delta than if they were at-the-money, meaning they weren't gaining value as quickly as TLRY stock itself. But thanks to the leverage of options, Todd was still able to yank out a solid profit ahead of weekly expiration.
Great trading, Todd!
If you're new to the world of options and looking for resources to get started, check out the educational videos on your RagingBull dashboard!
Plus, you can download Kyle's Dollar Option Trader e-book for free.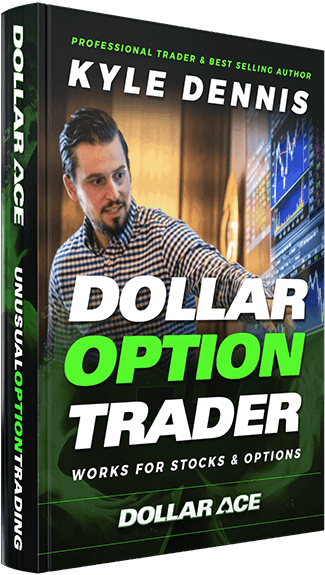 Study the 'Trade With Kyle' Watchlist
Kyles trades come right off the weekly watchlist… but it's rare that I trade every single stock on the list.
That means you should have some opportunities to study those tickers — including Kyle's video commentary — to find some "hidden gem" stocks before they really start popping off.
Take GRIL, for example, the stock Kyle asked us to keep "just between us" last week. He didn't alert a trade of his own on that one, but Jason messaged him on Wednesday to let him know he'd bagged a W:
Nice trade on an under-the-radar stock, Jason!
In fact, that's exactly what the weekly TWK list is all about, as well as the updates Kyle sends during the week (like that emailed list of heavily shorted stocks featuring TLRY).
Kyle Dennis wants you all to learn what he is watching, when he is making moves, and why — and ultimately gain the confidence to scout your own trade opportunities alongside him.
Now, I gotta admit, this market has absolutely been a trial by fire in that regard. I have massive respect for anyone that is staying active, braving both the coronavirus panic and the extreme volatility in stocks. And for those of you who aren't… hey, NO judgment here, friends.
But if you're not yet ready to roll with TWK watch list trades on your own in the real world, why not give paper trading a try?

Find your favorite watchlist idea each week, and then use a paper trading platform online to sharpen your skills at finding your own entry and exit points.
OK guys, hope you've got some good pointers now on how to approach this fast-moving market and Trade With Kyle Alerts!
Remember — this situation we're in won't last forever, so hang in there. I'll be here for you in the meantime to help you navigate through whatever this market throws at us next.
Conclusions: Is Kyle Dennis A Scam?
I hope that I have addressed what you can do with Kyle Dennis's Fast5 or 'Trade With Kyle' alerts services to avoid losing money and becoming convinced that there is some kind of 'Kyle Dennis scam'!
If you want to check through my trading diaries where I detail every Fast5 Trade Alert and every Trade With Kyle alert it might help you if you are new to the services.
Trade safely and let me know if you have any questions about my experiences trading Kyle Dennis's Strategy.
Wesley
Related Articles
Jeff Bishops Option Alpha Alerts Service Review
Kyle Dennis Fortune Forecaster Catalyst Trades
Don't miss this FREE Swing Trading DVD (Worth $1000) AND get free instant access to THREE more stock trading training DVDs worth another $4,000 !!  I wrote a full review of this swing trading DVD here.