True Trading Group Review
True Trading Group Review
Disclaimer: There are affiliate links on this page. This means that if you click through and purchase anything, I might earn a commission for the introduction with no extra cost to you. In no event will we be liable for any loss or damage including without limitation, indirect or consequential loss or damage, or any loss or damage whatsoever arising from loss of data or profits arising out of, or in connection with, the use of this website.
Come and join my Stock Alerts Reviewed Facebook Group HERE!
What is True Trading Group?
True Trading Group is an interactive, educational community of traders with access to a diverse range of opportunities.
Instead of relying on the trades and watch list from one individual trader, TTG's team consists of head traders who call out their real-time buys and sells.
This includes trading options such as penny stocks, small cap NASDAQs, commodities, futures markets, crypto investments – you name it!
Not only do they share knowledge but also create incredible value for members by providing exciting avenues to explore in investing.
Bullseye Trades: Best Alerts Service

Every Monday at the market open, Jeff sends you his weekly Bullseye Trade.
2022 has been AMAZING for these Bullseye Trades!
(+50% to 300% per week in my experience)
LEARN HOW TO WIN 90% OF YOU TRADES IN 90 SECONDS!
 >> CLICK HERE TO LEARN MORE! <<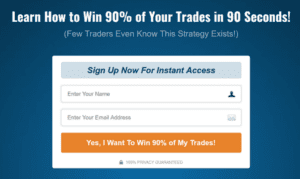 Who Owns True Trading Group?
Michael Edward Perinotti is the founder and CEO of True Trading Group.
With a range of experience in various areas of finance, Michael is well-versed in equity and option trading and has years of hedge fund experience under his belt. In 2008, he was even awarded the Trader of the Year Award!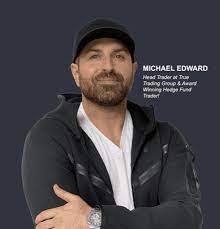 Specializing in investor relations and awareness, Michael is highly experienced in corporate financing, public vehicle management, investment banking, as well as merchant banking.
Michael is a specialist in digital and traditional investor relations, stock loans, risk management, operational consulting services for both public and private companies. Also he is an expert in market/sector analysis as well as corporate funding and financing solutions.
What Can You Learn From True Trading Group?
At True Trading Group, members can learn the tools and techniques necessary to become successful traders. The programs emphasize a combination of education, mentorship, as well as community support.
The True Trading Group offers comprehensive training and education in all aspects of trading. Courses are available on stocks, options, futures, forex, cryptocurrency, swing trading and algorithmic trading.
In addition to offering educational resources, the True Trading Group also provides access to a number of trading tools and software. These include a real-time chat room, market analysis and trade alerts.
The company also has an extensive mentorship program, which includes one-on-one coaching, group mentoring and live trading.
TTG subscribers won't ever miss an opportunity to capitalize on the market thanks to real-time alerts in their live chatroom as well as instant push notifications from the free Android & iOS app.
$3 for a WEEK of Access
This is a legit program supported by a large group of very skilled moderators. You will learn a lot and have fun in the process.
For a minimal fee of $3, you can get amazing value from True Trading Group for 7 days. Look at everything you get for this! However, the $3 is just for the first week but it doesn't automatically upgrade you to the paid subscription – which is a nice touch.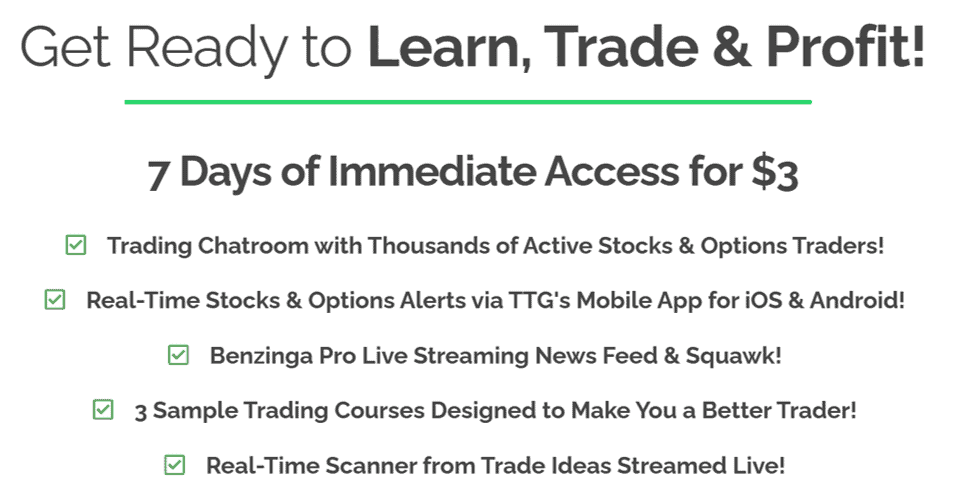 How Much Does TTG Cost?
You can join the $3 above but after that it will be time to pay for this. It seems like currently the only subscription option available is a yearly option for $2212. Here is what you get for that….
A Daily Trading Chat Room.
 Daily Real-Time Stock, Options, Futures & Crypto Trade Alerts!
 All Current & Future Trading Courses & Premium Tools During Your Annual Membership!
 1-on-1 Mentor Session with Mike or Any of The 9 TTG Pro Trader!
 2 Small Private Study Groups!
Weirdly they are also offering a free laptop in with this deal….for a limited time apparently. This is an interesting marketing idea – especially since at the time of writing they are also offering a coupon code for 54% OFF which brings the annual subscription to just $1000.
Given that the laptop must be worth a few hundred dollars this seems like an excellent deal!
True Trading Group Review: Refunds etc.
TTG members gain immediate access to the trading courses and can begin taking advantage of the educational content immediately.
For this reason, they do not offer refunds under any circumstances. Which is fairly typical in this and other knowledge based industries.
Bullseye Trades: Best Alerts Service

Every Monday at the market open, Jeff sends you his weekly Bullseye Trade.
2022 has been AMAZING for these Bullseye Trades!
(+50% to 300% per week in my experience)
LEARN HOW TO WIN 90% OF YOU TRADES IN 90 SECONDS!
 >> CLICK HERE TO LEARN MORE! <<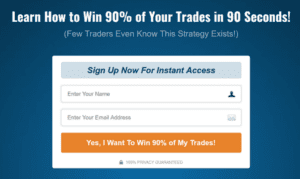 True Trading Group Review: Conclusions
Education is at the heart of TTG curriculum, and with the support from moderators who are experienced traders, they'll never stop helping you learn everything you need to become a profitable trader. They offer study groups, webinars with professional traders, one-on-one mentor sessions and much more!
In a nutshell, True Trading Group is a great program for those that want to learn more about trading and make money doing it.
With its $3 trial period, you can get a feel of what the True Trading Group has to offer before fully committing with the annual subscription plan. With all that said, we highly recommend giving True Trading Group a try! You will not be disappointed!
Good luck on your journey!
Related Articles
How to Find the Best Cash Secured Puts
Trade With Me Now (Michael Love) Reviewed
True Trading Group Review