Market Rebellion Review – Scam or Legit?
Market Rebellion Review – Scam or Legit?
Disclaimer: There are affiliate links on this page. This means that if you click through and purchase anything, I might earn a commission for the introduction with no extra cost to you. In no event will we be liable for any loss or damage including without limitation, indirect or consequential loss or damage, or any loss or damage whatsoever arising from loss of data or profits arising out of, or in connection with, the use of this website.
Through this website you are able to link to other websites which are not under the control of stockalertsreviewed.com. We have no control over the nature, content and availability of those sites. The inclusion of any links does not necessarily imply a recommendation or endorse the views expressed within them.
Side Note: Come and join our stock trading alerts Facebook group (How To Make Money With Stock Alerts Services)! We also have a Stock Alerts Reviewed YouTube channel which we hope is helpful.
As a new trader it's helpful to be part of a community of traders so you don't feel you are battling the market alone!
LEARN HOW TO WIN 90% OF YOU TRADES IN 90 SECONDS!

 >> CLICK HERE TO LEARN MORE! <<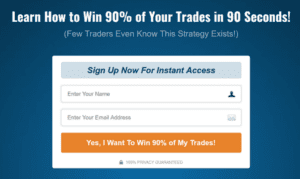 Market Rebellion is an online trade ideas/alerts/education service focused on stocks, options, and cryptocurrency.
This comprehensive review will provide you with all the information you need to know about this service, including its various features and access tools such as a trading community, one-on-one coaching sessions, weekly webinars & more.
Bullseye Trades: My Favorite Swing Trading Service
Don't miss Bullseye Trades – one of the best options alerts services I've ever been subscribed to! Full review and track record here.
Market Rebellion Review: What is it?
Market Rebellion is a platform that provides trade ideas for stocks, options, and cryptocurrency. This includes services for swing trading, options trading, long-term investing, and crypto trading.
The trade ideas on Market Rebellion are easy to follow with videos that explain the reasoning behind each new trade idea.
Not only does Market Rebellion provide its subscribers with detailed trade ideas, but it also gives them access to a members-only trading community, one-on-one coaching sessions, and weekly webinars led by the Market Rebellion team.
In our in-depth Market Rebellion review below, we'll evaluate some of the most popular features this platform has to offer so that you can determine whether or not joining Market Rebellion is the right decision for you.
Market Rebellion Review: Who Runs It?
The Market Rebellion team, led by Jon Najarian, Pete Najarian, and Dirk Mueller-Ingrand is composed of experienced market analysts.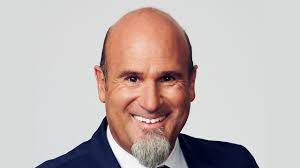 Pete Najarian
Market Rebellion's services are provided by former professional Wall Street traders and executives from Mercury Trading, a market-making firm at the Chicago Board Options Exchange (CBOE).
The Najarians founded two companies, tradeMONSTER and optionMONSTER in 2005. These platforms provide options news services and a trading platform that was eventually sold to E*TRADE.
The brothers have now shifted their focus on data analysis within the Market Rebellion company to use unusual options activity for identifying new trades as well as teaching technical analysis.
It's worth mentioning CJ Reichel and Matt Montemayer, who are the head of Market Rebellion's cryptocurrency trading room.
Not only do they pick cryptocurrencies for market rebellion subscribers, but both Reichel and Montemayer work as active advisors in a cryptocurrency hedge fund.
Bullseye Trades: My Favorite Swing Trading Service
Don't miss Bullseye Trades – one of the best options alerts services I've ever been subscribed to! Full review and track record here.
Market Rebellion Review: Services
Market Rebellion has many different trading services available. Each one covers a unique strategy or approach to trading.
They have services for every style of trading you can imagine. They have services for short-term and medium-term swing trading, for monitoring unusual options activity, for long-term investing, and for selling options contracts to collect premiums.
Here is an overview of the most popular services offered by Market Rebellion.
Market Rebellion Review: Crypto
Market Rebellion Crypto is, predictably, focused on digital currencies instead of stocks. The service provides two original crypto trade alerts every week; although, to gain access to those ideas, customers are required to attend a webinar that can last up to an hour.
Additionally, there's no summary included which somewhat decreases the ease of use for this service.
Market Rebellion Crypto differs from other Market Rebellion services in several ways. Most notably, it focuses entirely on cryptocurrencies and has a unique layout on the website.
Accessible from the traders' dashboard, crypto news updates and a community chat can be found in the trade room along with technical charts.
Lead analysts CJ Reichel and Matt Montemayer are available to answer any questions traders may have.
In addition, there is also a daily video analysis of the market from either Reichel or Montemayer.
Market Rebellion Crypto is best for those who want to trade full time. This differs from the other services provided by Market Rebellion, which allow more flexibility for part-time traders.
Pricing: This service costs $49 per month or $492 paid yearly (there is also a 7-day trial available for only $7).
Bullseye Trades: Best Alerts Service

Every Monday at the market open, Jeff sends you his weekly Bullseye Trade.
2022 has been AMAZING for these Bullseye Trades!
(+50% to 300% per week in my experience)
Market Rebellion Review: Unusual Options Activity Essential
Unusual options activity alerts are a unique service that can help traders identify trading opportunities based on unusual activity in a given stock's options market.
The UOA Essential service uses the "Heat Seeker" algorithm, which was invented by Jon and Pete Najarian to track smart money movements.
The algorithim identifies tickers that are experiencing unusual options activity- which traders usually interpret as a sign of institutional trading activity.
This allows individuals who might not have otherwise had access to this information to make more informed trading decisions.
The subscribers receive one new trade idea each week delivered to them live via webinar on Tuesdays. If they can't make the session, don't worry! The webinar is recorded and available afterward, along with a trade summary.
Usually, the webinars also highlight a few other ticker symbols identified by our Heat Seeker algorithm; however, they don't cover these in depth.
Each trade idea includes the following:
-Ticker symbol
-Details about unusual options activity
-Entry price target
-Suggested options trading strategy
-Price targets for the trade
-Stop loss level
Though this service limits users to one trade per week, the Market Rebellion team composes daily market alerts regarding open positions.
These might involve reductions to position count upon reaching a profit target, or adding more units in other cases–all with the aim of keeping subscribers updated on unusual option activity as it occurs.
I find this service to be very user-friendly, especially for new traders trading around unusual option activity. The webinars are easy to follow and don't require any previous knowledge or experience.
I also appreciate that there is only one new trade each week– it makes managing trades simpler. And the update posts are always helpful too. If users want more action, tickers are usually mentioned in the weekly webinars.
Just FYI, this isn't a comprehensive unusual options activity scanning platform.
UOA Essential subscribers won't have full access to the algorithm's results – for that, you'll need to upgrade to UOA Pro.
Even then, you don't get unfettered access to a raw unusual options activity feed like you would with other services.
Price: $99 monthly.
Bullseye Trades: My Favorite Swing Trading Service
Don't miss Bullseye Trades – one of the best options alerts services I've ever been subscribed to! Full review and track record here.
Market Rebellion Review: Conclusions
No matter your trading strategy, you're bound to find a service you like on Market Rebellion. That's because it offers an extensive amount of services that are all led by experienced traders and analysts.
Although Market Rebellion's prices are comparable to its competitors, it is difficult to ascertain how profitable the platform may be since none of its services come with information about past performance.
If you want stock, options, or crypto picks, then Market Rebellion has a lot to offer; however, if you're more interested in analyzing data yourself and just need ideas to start with, then another option may be better for you.
Nothing about Market Rebellion screams 'must buy' to me. But, it does seem like a legit company.
Wesley.
Related Articles
Jason Bond Weekly Watchlist Review
Jason Bond Wall St Bookie Reviewed
Market Rebellion Review