Jason Bond Weekly Watchlist Review
Jason Bond Weekly Watchlist Review
Disclaimer: There are affiliate links on this page. This means that if you click through and purchase anything, I might earn a commission for the introduction with no extra cost to you.
Check out my FREE eBooks all about trading!
The Complete Guide to Day Trading FREE EBOOK!
For a limited time, Markus Heitkoetter is giving away the electronic version of his bestselling book "The Complete Guide To Day Trading"
It's 296 pages and full of tips, tricks and practical information that you can use right away in your trading.
Click here to download the eBook now.
Rockwell Trading PowerX Optimizer Reviewed
Who is Jason Bond?
Jason Bond appears to be a successful stock and options trader. His story is remarkable! He worked as an elementary school gym teacher before turning to stock trading to try to get out of student debt. He worked as a teacher for a decade all while trading on the side.
It is reported that by 2017 Jason had made about $1MM trading penny stocks. This was confirmed in a court that challenged his earnings claims and the court records show $1MM in profits by 2017.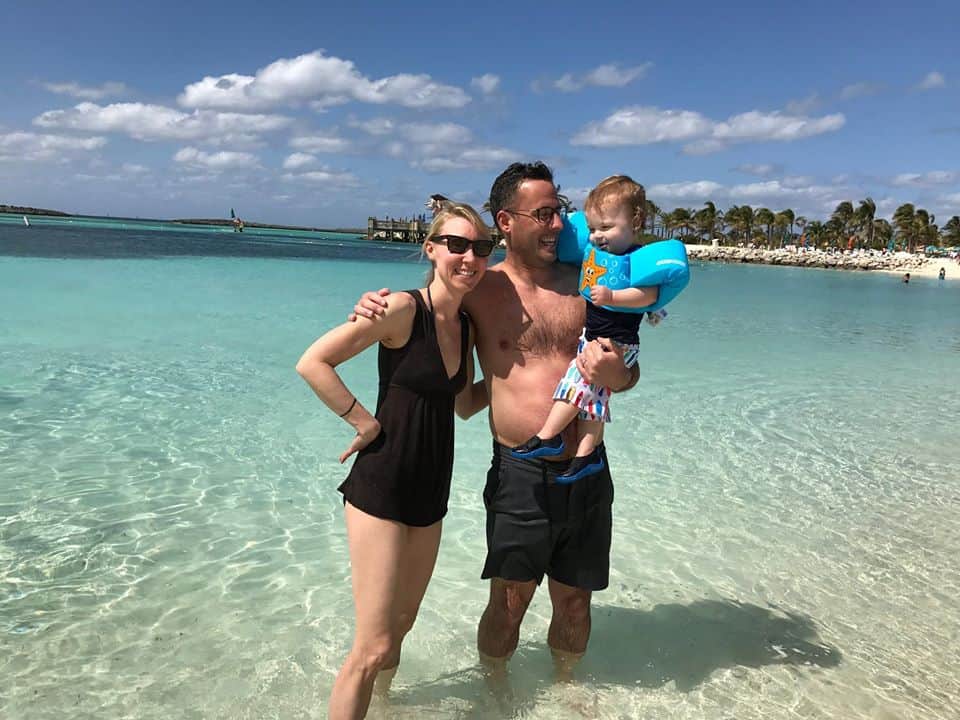 He specializes in low-cost stocks that move quickly in price. He has been trading these full-time since 2011. He is both a day and a swing trader but usually only holds a stock for 1-5 days.
Jason is the co-founder of RagingBull, a company that education thousands of people on stock trading strategies. They have had probably 100k+ students in RagingBull that have learned from Jason and the other mentors.
I really like Jason Bonds energy when it comes to trading and teaching. Jason seems to be an advocate of giving students advanced notice before entering a trade.
LEARN HOW TO WIN 90% OF YOU TRADES IN 90 SECONDS!
 >> CLICK HERE TO LEARN MORE! <<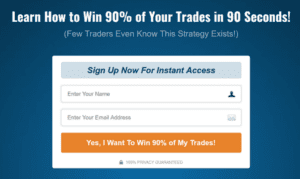 Jason Bond Weekly Watchlist: What Do You Get? 
This service is interesting and very transparent in reporting all of Jasons trades. It's a simple service with just a couple of features. First, you get access to Jason Bonds Weekly Watchlist.
This is an email sent out once a week with a ton of ideas and information for the week in it. Here is an example. You can see how many details Jason gives in the email.
'Good morning,
Last week we discussed MULN, VEON, and DIDI and I'm in all three headed into this week. I'd like to hit the $3's on MULN, $.80's on VEON, and upper $2's DIDI. 
As always, I'm happy with 5-20% in 1-4 days on these trades. 
I continue to hold a long-term position in LQMT looking for $.20.
This week I'm looking at fish hooks on BTBT, VINE, WEAV. For my trades plans including entry and exit, click here.
BTBT – I like this one above the recent $2.74 low and think it could double from these levels, if given enough time. Has a history of big spikes once it lands in oversold. Follow /BTC (Bitcoin futures) for overall direct. Range to $5 is a big window for the rinse-n-repeat 5-20% I look for on these swings in 1-4 days. Often I'll give a trade like this up to 2-weeks if it doesn't bounce within my initial timeframe.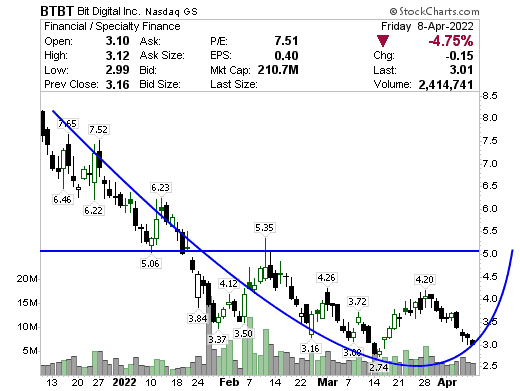 VINE – Spikeability and tiny float is what I like here. Range to $7's leaves plenty of room for my base hit 5-20% rinse and repeat. Been building nicely off the $2.80 lows too, making me think someone is accumulating the recent bottom. In play above $3.50 for entry. It's a boring low volume stock, but the spike back in January shows how much it can move if volume does come into it.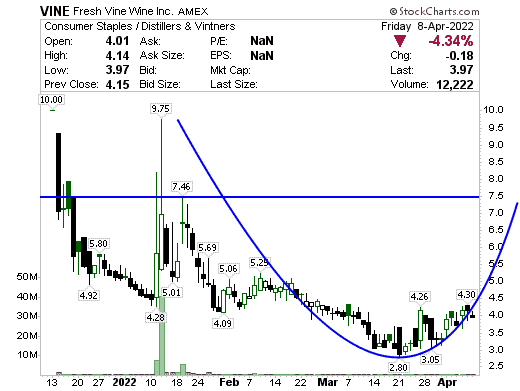 WEAV – the range on this one is $5-$9 if it works which would be gap recovery. Hasn't had a major bounce since it's IPO, but if the overall /RTY heads higher, I think we'll start to see some of these new to market stocks pop off. Double bottom entry at $5 makes for good risk reward.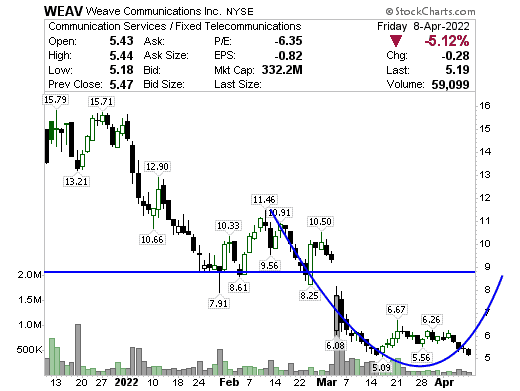 Very narrow list since the markets continue to have quite the headwind. 
To better understand the oversold chart i.e. fish hook or j-hook, watch these lessons.
Sincerely,
Jason Bond'
Jason Bond Weekly Watchlist: Trading Journal
Jason also keeps a complete trading journal. You can see a screenshot of part of the daily updated journal below. He includes all the details of trades he actually takes from Weekly Watchlist.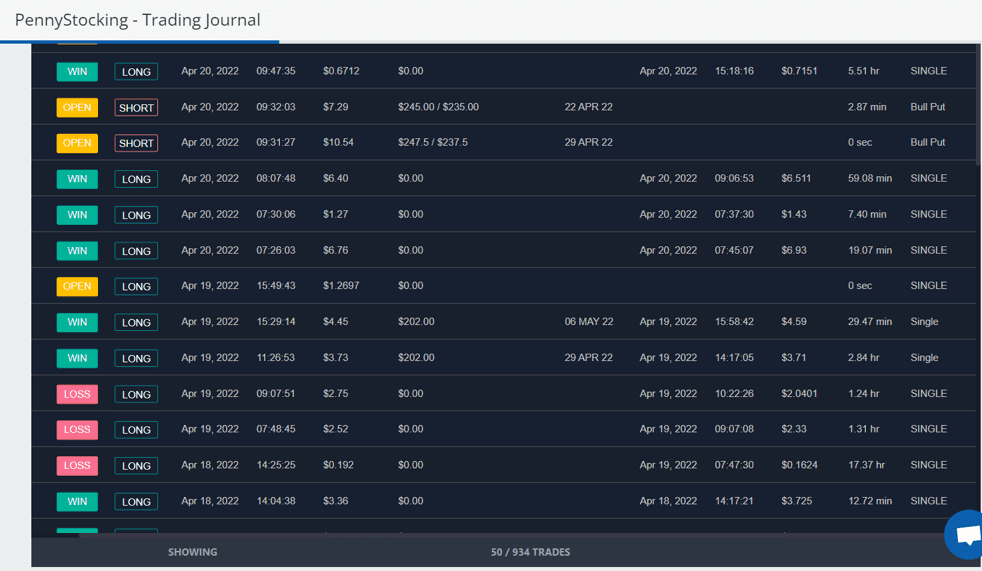 Jason Bond Weekly Watchlist Review: Education
Jason provides an educational suite of helpful videos. These include videos on small account strategies. He covers topics like Gap and go, J-hook and Fibonacci strategies.
The videos are well presented and are typically 15 – 30 mins in length. My main complaint with the educational content is that it is quite limited – maybe a dozen videos.
LEARN HOW TO WIN 90% OF YOU TRADES IN 90 SECONDS!
 >> CLICK HERE TO LEARN MORE! <<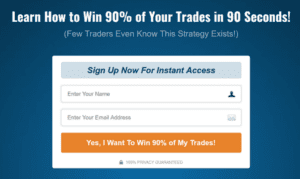 Jason Bond Weekly Watchlist Review: Conclusions
This is a fairly simple service that provides you with a nice weekly watchlist to figure out what could be the best stocks to watch in the coming week. I think Jason does a good job overall and consider this service to be a 'must' for me in my trading journey.
Wesley
P.S Jason Bond Wall St Bookie Trades Reviews
Related Articles
Jeff Williams Penny Pack Review
Jeff Williams Biotech Breakouts Review
Davis Martin Market Navigator Review
Ben Sturgill Mobile Closer Review
Jason Bond Weekly Watchlist Review