Zack Morris Atlas Trading Review
Zack Morris Atlas Trading Review
Disclosure: There are some affiliate links below, but these are all products I highly recommend. I won't put anything on this page that I haven't verified and/or personally used. I may get paid a commission if you buy anything through these links, at no extra cost to you.
The Complete Guide to Day Trading FREE EBOOK!
For a limited time, Markus Heitkoetter is giving away the electronic version of his bestselling book "The Complete Guide To Day Trading"
It's 296 pages and full of tips, tricks and practical information that you can use right away in your trading.
Click here to download the eBook now.
Who is Zack Morris the Trader?
Zack Morris is a 38-year-old self-made millionaire who has made his fortune through risky short-term investment strategies. He is well known for these strategies on Twitter, where he is a key controversial figure.
Zack Morris is also the co-founder of Atlas Trading.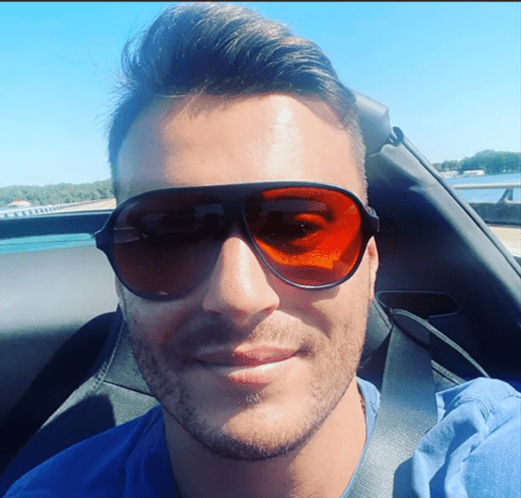 At first, Zack believed that he could make enough money from trading to quit his job and pursue it full-time. He started out well, earning $60,000. However, this quickly changed as he lost everything and was left with only $800.
He put in a lot of work learning everything about trading etc.
He redirected his focus and effort, learning everything he could about the trading style he would become known for. In less than two weeks, his $800 investment had turned into $30,000.
LEARN HOW TO WIN 90% OF YOU TRADES IN 90 SECONDS!
 >> CLICK HERE TO LEARN MORE! <<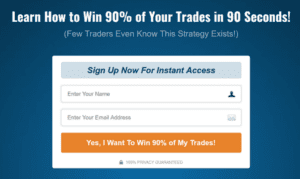 These days he is playing with an 8-figure account.
He always does his research and develop a foolproof plan, but he also makes sure to keep his followers in the loop.
While there are people who have lost money following his advice, many more have made six or seven figures. He is simply trying to educate people so that they can make their own decisions, and he happens to profit from it as well.
His large following sets him apart from other retail traders, who he likes to call "FURU's."
Zack's Trades are characterized by their high conviction and massive position sizes.
He currently has 500k+ Twitter followers and 21k on Instagram. Some people accuse him of 'pumping' his picks to these followers then quickly selling into the heavy buying frenzy that he causes.
Zack Morris Review: Atlas Trading
Atlas Trading is a popular Discord chat room for stock traders from all around the world. The community has grown significantly over four years and now boasts thousands of members, both experienced and novice.
The Discord provides expert guidance to help traders navigate the difficult world of stock trading.
Atlas Trading is also FREE.
PJ Matlock
PJ Matlock is the CEO of Atlas Trading, but he also founded it with a group of friends. Stock trade chat room Atlas Trading currently holds over 250,000 members and counting- making it one of the largest globally.
2020 was a breakout year for Matlock, who grew a small account he started with $30K into more than $3 million in profits within six months. He has never lost money on any single day since April 2020 – an streak of 200 days and counting.
He regularly shares his trades in the Atlas Trading Chat room regarding his stock picks and other important information.
Top Alerts Service: Bullseye Trades
If you are on a budget, I highly recommend checking out my RagingBull Bullseye Trades review. Very high value for a very low cost alerts service with a fantastic track record!
Check out Bullseye Trade alerts here.
Why Is Atlas Trading Free?
Have you heard the phrase "if something is free, you're the product" ? I can't help to think about this when I consider Atlas Trading.
Some argue that these guys make so much money trading that they don't need to run a paid service. This may be true but most entrepreneurs would jump on the chance to add another stream of revenue.
We know that Zack Morris has monetized his Twitter audience in the past. I know a few people that found this service excellent for scalping 'the pump'.
So it's not entirely out of the realm of possibility that we could see Atlas Trading start charging for their services in the future.
But as of right now, it is free and I think that's a good thing. It allows more people to get involved in the community and learn from some of the best traders in the world.
What do you think? Is Atlas Trading free because they don't need the money or is there another reason? Let me know in the comments!
I'm not a big fan of just following people on Discords like Atlas Trading – since none of these guys are paid (as far as we know) they could literally be anyone with any crappy trading track record.
Sure, you might catch the odd play from them that works but most are notorious for touting their winning trades and brushing the losing ones under the carpet.
Zack Morris Atlas Trading Review: Conclusions
Zack Morris seems to be an extremely wealthy scalper. He is admired and hated online in equal measures!
I've been following Zack Morris for a while now and I have to say that I'm impressed with his track record. He's not afraid to show his losing trades and he always admitting when he's wrong.
I think this is the kind of person you want to follow if you're going to take someone's advice on trading
Some people love his high conviction trades while others view him as a 'pump and dump' artist.
I think that the jury is still out on Zack Morris. I'm not sure if he is a genius trader or just extremely lucky.
What do you think? Let me know in the comments!
Favorite Alerts Service: If you are on a budget, I highly recommend checking out my RagingBull Bullseye Trades review. Very high value for a very low cost alerts service with a fantastic track record!
Check out Bullseye Trade alerts here.
Related Articles
Kiana Danial Premium Investing Group Review
InvestorPlace Review: Scam or Legit?
Zack Morris Atlas Trading Review