Bigcharts Charting Site Review
BigCharts tool for stock charting
Disclaimer: There are affiliate links on this page. This means that if you click through and purchase anything, I could possibly make a commission without adding any extra cost to you.
Come and check out our awesome Facebook group full of people discussing stock alerts services, so that you can hear from REAL members of services and not get SCAMMED!
BigCharts charting site is an excellent tool for new and intermediate traders. It is one of the oldest (unfortunately the site design is from the 90's!) and most popular charting sites on the internet.
This site is FREE to use and offers features such as the latest news, historical price quotes, and industrial analysis and a whole host of useful technical indicators.
Check out the charting tool HERE
I have used many other charting programs but this one gives what I consider to be the cleanest and fastest charts on demand. Having all the latest news on the market AND the stock that you are charting is very useful and sets BigCharts apart from other charting websites.
Disclosure: Please note that some of the links on this page are affiliate links. This means that we may earn a commission, at no cost to you, if you decide to make a purchase after clicking through the link. Please understand that we have experience with these companies, and we recommend them because they are helpful and useful, not because of the small commissions that we may receive if you decide to buy something through our links. Please do not spend any money on these products unless you feel you need them or that they will help you achieve your goals.
BigCharts
BigCharts.com has consistently ranked among the most popular technical analysis and charting sites.  This free charting site has an extensive a library of the most important technical indicators.
It provides the most up-to-date news on the stock market and also provides accurate historical quotes. Data is available from all the way back to 1976. That is pretty impressive!
Here is an example (below) of the quick chart function. You can see the daily candles and the daily volume down below. The menu system above the chart allows the user to check out all the news, what the analysts are saying about the stock and information on the insiders.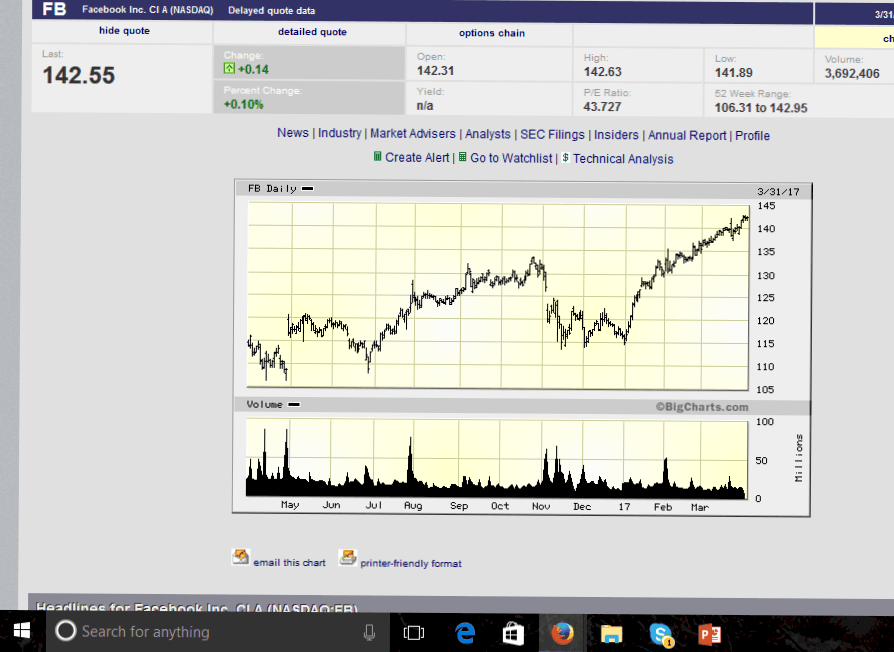 What Does BigCharts Offer?
BigCharts offers so many amazing features. The BigCharts site gives users a whole bunch of different charting options:
Quick charts – simply enter the stocks ticker symbol and plot the chart!

Advanced charts – This has so many more features than the quick charts. For example you can plot Intraday data on many different time frames. 1, 5, 15 and 60 minute time frames are all available. You can choose from over 30 technical indicators to plot on the chart as well.

Interactive Java charts.
Java interactive charts feature
This is an excellent feature that allows the user to overlay custom trend line on the daily and weekly charts. The best feature of the Java interactive charts feature is that you can draw in custom trend lines.
Custom charts emailed to you
The delivery of customized charts to you via e-mail every day or week is a great feature! This feature alone can dramatically reduce the time you spend on research.
BigCharts – Conclusion
The charts may not be the most attractive ones that you can find, However, they are very clear and easy to read. All the other nonsense that is found on other charts is stripped away, making it easy and efficient to navigate.
Timothy Sykes uses this software and I am addicted to it! I think that the historical data that BigCharts provides is very valuable and I would use the site just for this feature alone!
The only other free charting software that I use on a daily basis is StockCharts (check it out). Overall, I really love BigCharts and I urge you to give it a try!
Wesley.
BigCharts is old-fashioned but it works well – give it a try!