Matt Morris a Microcap Millionaire Trader
Microcap Millionaires Testimonials – Video Proof
Disclaimer: There are affiliate links on this page. This means that if you click through and purchase anything, I could possibly make a commission without adding any extra cost to you.
Come and check out our awesome Facebook group full of people discussing stock alerts services, so that you can hear from REAL members of services and not get SCAMMED!
The Complete Guide to Day Trading FREE EBOOK!
For a limited time, Markus Heitkoetter is giving away the electronic version of his bestselling book "The Complete Guide To Day Trading"
It's 296 pages and full of tips, tricks and practical information that you can use right away in your trading.
Click here to download the eBook now.
Today we are shining the spot light on another millionaire trader – Matt Morris. In a world where scams are abundant, hopefully you can get something useful from this article regarding Microcap Millionaires. So is Microcap Millionaires any good? Well lets start with Matt Morris.
Matt Morris Microcap Millionaires – Who is he?
Matt is the founder of Microcap Millionaires, a stock trading newsletter that issues stock alerts and trading education. Click on the link below to read my in depth review of his trading alerts service.
I think it is important to look through all the Microcap Millionaires Testimonials from customers to ensure that it is a legit trading resource.
Who is Matt Morris?
Matt Morris is a millionaire stock trader. Before Matt started trading stocks he earned a living by tinting car windows.
He told me that he started trading because he heard a radio show about trading stocks while working away at the window tinting.
He eventually started trading his own account (with quite a few hard knocks along the way!) and compounded the wins into a substantial amount.
Biggest Trading Mistake
Matt related to me a story about his biggest single trading mistake. About ten years ago he was aggressively trading promoted stocks with a good amount of success.
However, he became over-confident and held a losing trade far too long and it just cratered. He said that he had all his account in the stock and it was like someone just pulled the rug from out underneath of him.
He lost about $8000 in one day, which was a substantial portion of his small trading account. He was also financially responsible for his wife and three kids, which made the loss harder to cope with.
He managed to learn from this mistake and move on – I have found that this is what determines if you will be successful or not at trading stocks.
Trading Advice from Matt Morris Microcap Millionaires
Matt gave me some advice about trading positions. He says that he only has 3-5 positions open at any one time with 10% – 20% of his trading capital in any one position.
Any more than this and he has difficulty sleeping at night for fear he will lose a lot of money – not good for his own sanity and trading confidence.
Most of the trades that Matt makes money on are based on good news catalysts – the most valuable asset in trading is information!
The Billionaire Tell – Matt looks for a Billionaire getting involved with a stock, especially if it is a microcap stock. Usually this results in a dramatic price increase over the following few days.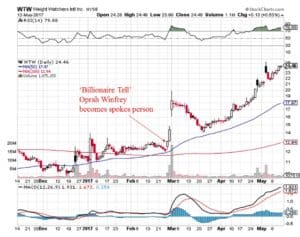 Microcap Millionaires Testimonials
Check out the video below that Matt Morris made, showing real emails from subscribers who have made money and provided him with Microcap Millionaires Testimonials.
From my perspective, Matt is a real trader that trades with his own money. He is a decent guy and I love to learn from millionaire traders that want to share how they did it!
More Microcap Millionaires Testimonials
—> FREE Video and 3 free picks
Is Microcap Millionaires any good – is it worth paying for ?
So is Microcap Millionaires any good? Yes, it is low-cost and provides some excellent stock trading due diligence! So when people ask me is Microcap Millionaires any good, I usually tell them that it is good but there are better services out there.
Conclusions – Microcap Millionaires Reviews
Matt Morris provides a great service. There are many Microcap Millionaires reviews out there (including my review) but sometimes its best to just try it yourself and see how it clicks with you. Stock trading strategies are often suited to the individual, so not all strategies are a good fit for everyone.
That is why you can read dozens of positive Microcap Millionaires reviews (or any other stock alerts service) and still not like it. Matt lets you try a few free picks before you buy – I love this about Microcap Millionaires.
Let me know in the comments below if you have tried Microcap Millionaires and how it was for you!
Wesley.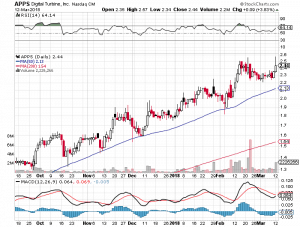 Related Articles
Andrew Aziz Bearbulltraders Review
Steve Brooks GPS Trader Review
Kiana Danial Ichimoku Secrets Review
Microcap Millionaires Reviews