Infinity Trader Reviewed [Don Kaufman]
Infinity Trader Reviewed Don Kaufman TheoTrade
Disclaimer: There are affiliate links on this page. This means that if you click through and purchase anything, I might earn a commission for the introduction with no extra cost to you. In no event will we be liable for any loss or damage including without limitation, indirect or consequential loss or damage, or any loss or damage whatsoever arising from loss of data or profits arising out of, or in connection with, the use of this website.
Join my Facebook Group all about stock alerts service reviews.
Subscribe to my YouTube Channel for stock alerts service reviews.
Welcome to my TheoTrade review.
Don Kaufman and other leading trading educators are on a mission to equip traders with the knowledge they need to succeed at Theotrade.com, an incomparable trading school that prepares individuals for success in the markets.
Additionally, this company manages another sales page called Infinitytrader.com where they offer "The Great American Income Project" for sale.
We have written about TheoTrade here before. We've also written about Don Kaufman in this article as well.
Bullseye Trades: Best Alerts Service

Every Monday at the market open, Jeff sends you his weekly Bullseye Trade.
2022 has been AMAZING for these Bullseye Trades!
(+50% to 300% per week in my experience)
LEARN HOW TO WIN 90% OF YOU TRADES IN 90 SECONDS!
 >> CLICK HERE TO LEARN MORE! <<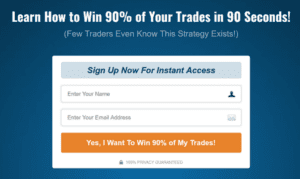 What does Infinity Trader and TheoTrade Offer?
Don Kaufmann and his expert faculty are offering access to a variety of trading courses. Even if you're not signed up with TheoTrade yet, you can still purchase membership for individual classes.
Nevertheless, for students who desire a complete trading education package, TheoTrade offers an abundance of resources at the low price of just $99 per month or a one-time fee of only $997.
Who is Don Kaufman of Infinity Trader?
Don Kaufman is the co-founder and lead instructor of TheoTrade, an impressive educational platform that specializes in helping traders gain access to stocks, options, futures trading.
Established in 2015, this incredible company has formed its roots on St Croix's Christiansted islands; under Mr. Kaufman's guidance as risk management expert it continues to grow with success each year.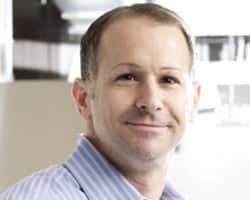 With twenty years of experience trading stocks, Don Kaufman is a master in the industry. After studying at James Cook University and Northern Arizona University, he joined Thinkorswim back in 2000 and established an extraordinary track record there.
Don's first role at Thinkorswim was as the chief derivatives instructor, and when TD Ameritrade took over in 2009, he continued with them but shifted his position.
From 2009-2015, he then became Director of the Trader Group for TD Ameritrade. During this time frame, Mr. Kaufman greatly contributed to their success with forward thinking strategies and actions that propelled growth within the company.
While Don was employed by TD Ameritrade, the majority of his work revolved around thinkorswim and creating training materials for its users.
In 2015, he chose to step away from TD Ameritrade/thinkorswim in order to establish TheoTrade alongside other co-founders.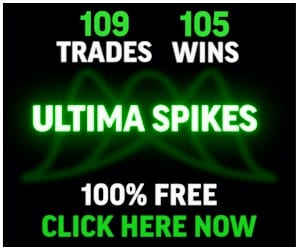 The TheoTrade Services
TheoTrade's signature product, TotalTheo Unlimited Streaming Membership, is the primary option they offer.
Unlock the potential of options trading with this membership, which grants traders full access to a comprehensive streaming curriculum filled with topics like stock market navigation, hedging strategies, futures, and mindset- all tailored to help you maximize your returns.
TotalTheo provides exceptional daily learning resources, such as pre-recorded courses.
Courses typically center around the lucrative options market, although exact topics are largely determined by the instructor.
This remarkable service provides more than just pre-recorded classes.
Subscribers will also have access to an exclusive live trading chat room, providing them with the opportunity to interact and share their thoughts, strategies and experiences in real time with other traders on a daily basis.
The mentor and financial advisor Don Kaufman offers both weekly and daily tutoring sessions, not only presenting how his methods function in theory but also providing concrete trading examples.
Members will be able to learn directly from the master himself by seeing these tactics in action.
Other amazing benefits to being a TheoTrade premium member are exclusive access to real-time trade alerts and in-depth analyses on current market trends.
If you're a novice to trading options and want to gain more knowledge of the field before entering it, these resources are invaluable.
Infinity Trader Review: Conclusions
Ultimately, TheoTrade presents options traders with a comprehensive source for trading education, resources and tools. Plus, every subscription encompasses even more components than what we've already discussed.
I think that Don has the experience and credibility to teach people this stuff and that that TheoTrade has a great reputation in the industry.
Bullseye Trades: Best Alerts Service

Every Monday at the market open, Jeff sends you his weekly Bullseye Trade.
2022 has been AMAZING for these Bullseye Trades!
(+50% to 300% per week in my experience)
LEARN HOW TO WIN 90% OF YOU TRADES IN 90 SECONDS!
 >> CLICK HERE TO LEARN MORE! <<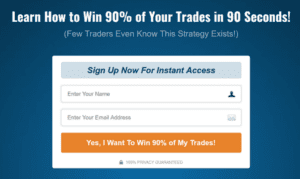 Infinity Trader Reviewed: Related Articles
Matt Giannino Market Moves Matt Review
Jeff Bishop Rocket Trades Scam?
Market Navigator Raging Bull Review
Infinity Trader Reviewed Don Kaufman TheoTrade