TheoTrade Ultima Zone Spike Review
Welcome to my TheoTrade Ultima Zone Spike review by Don Kaufman.
It doesn't get more legit in this business than Don Kaufman and TheoTrades. In this review I want to give you some more info about what to expect from Don and TheoTrades services.
Disclaimer: There are affiliate links on this page. This means that if you click through and purchase anything, I might earn a commission for the introduction with no extra cost to you.
The Complete Guide to Day Trading FREE EBOOK!
For a limited time, Markus Heitkoetter is giving away the electronic version of his bestselling book "The Complete Guide To Day Trading"
It's 296 pages and full of tips, tricks and practical information that you can use right away in your trading.
Click here to download the eBook now.
The Ultima Spike alerts program from TheoTrades has recently won 105 trades out of 109!!
You can check out how in his free webinar for more information!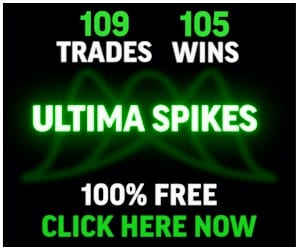 TheoTrades is known for their authentic and detailed trading education and alerts. Don Kaufman is highly respected in the industry and who better to teach you than the man who spent 15 years at TDA ThinkorSwim working on the educational content.
About Don Kaufman
Don started trading in the 90's. Pretty experienced, right!? He worked at ThinkorSwim from 2001 to 2015 and built the educational suite for them.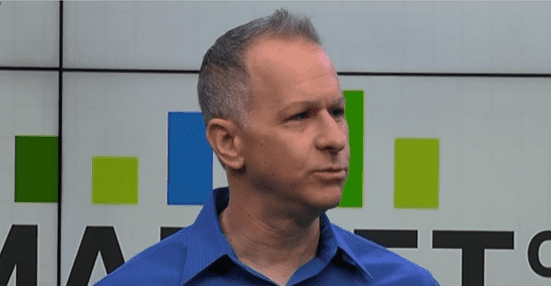 He also had access to the options flow data – one of very few people that did. This has been revolutionary for Don because he was able to see what worked for successful people and what didn't. This data was in the billions so that the sample size was more than adequate to draw conclusions from.
It seems to be this learning experience that Don imparts onto TheoTrade students.
What Does TheoTrades Teach?
They teach everything from buying stocks to selling options to collect premium. They literally have courses on EVERYTHING trading related and they are all reasonably priced.
The courses are high quality. Here is a complete list of the different courses that they offer. It covers a lot! The courses and classes range from $99 a month to $299 a month. They have a ton of packaging options to save money etc.
Sell Premium Class
Iron Up! (Iron Condor's Class)
High Probability Trading with In/Out Spreads Class
Survive and Thrive in Extreme Volatility Class
Options 101 – The Basics and Beyond Class (5-Part Course)
Covered Calls: Income Generation for Your Stocks Class
Options 201 – Vertical and Calendar Spreads and Essentials (5 Part Course)
Guide to Selling High Probability Trades Class
Increasing Vertical Spread Probabilities with Technical Analysis Class
Small Account Options Trading Workshop Package
Guide to Getting Short and Collecting Income
The Next Big Short Class (Risk Twist Spreads)
RSI Unleashed Class: Building a Comprehensive Trading Framework
Essential Skills for Consistency in Trading Class
Weekly Diagonal Spreads for Consistent Income Class
Butterfly's Guide to Weekly Returns Class
Technical Analysis 101: A Comprehensive Guide to Becoming a Better Trader Class
Fractal Energy Trading Class
2017 Plan or Get Slaughtered Class
Futures 101: An Introduction to Futures Contracts Class
Pairs Trading: The Final Frontier Class
Intra-Day Trading Nasdaq Futures Class
Technical Analysis 201: From Chart Setups to Trading Execution Methodology Class
Definitive Guide to Order Execution Class
The Whale Trade Workshop
Consistent Intraday Strategies and Setups Class
Art & Science of Trend Trading Class
What Products to Watch and Why Class
Weekly Options Trading Advantage Class
Contrarian Trading Class
Secret Weapon to Trading Options on ETF's Class (Tetrapod Spreads)
Fundamentals 101: A Comprehensive Guide to Macroeconomic, Industry, and Financial Statement Analysis Class
Greek Week (5-Part Class)
Ichimoku Cloud Trading System Class
5 Essential Building Blocks to Successful Trading Workshop
The High probability Intraday Trading System
Beginner's Guide to Ratio Butterflys Class
Technical Trading: System and Design Testing Class
Pattern Recognition: A Fundamental Introduction to Japanese Candlestick Charting Techniques Class
The Trap Trading System Class
How Do You See Risk? A Guide to Evaluating & Applying Technical Volatility Indicators class
How Do You Read Charts? A Guide to Classic Price Pattern Recognition Class
Trading VIX Options Course
The Reducing Risk and Maximizing Returns Blueprint (Atomic Hedge Strategy) Class
Guide to Scanning for Potential Stock Trades Class
Strategy Week: Using High Probability Options Strategies
A Comprehensive Guide to Intraday Trading Strategies & Setups Class
Professor Jeff Bierman's 15 Class Bundle (The Professor's Package)
Beginners Guide to Trading Intraday Futures Class
Ultimate Guide to Swing Trading Stocks Class
Slim Miller's Cycle Analysis Workshop
How to Collect Income Being Short Workshop
Passages To Profitability: A Comprehensive Guide To Channel Trading
FruitFly For Consistent Income Class
Trading Earnings Formula Class
Beginners Guide to Swing Trading Growth Stocks Class
The Day Trading ES Futures Blueprint Class
Consistent Small Account Growth Formula Class
Selling Options For A Living Class
Mastering Intraday Trend Days Class
Seeing the Big Picture: How Economics and Monetary Policy Drives the Market Class
Maximum Returns with Infinity Spreads Class
Generate Weekly Income by Trend-Trading Stocks Intraday Class
That is just a HUGE list!
TheoTrade Ultima Zone Spike Review
The classes are very comprehensive but the main product that most subscribers are buying is called The Ultima Spike. This is an alerts service that gives a few alerts per week from Don Kaufman.
Ultima Zone also has extensive classes included. I mean a lot of them! Over 100!!!
Guide to Selling High Probability Spreads (a $497 Class)
• Iron Up: Iron Condors for Income (a $150 Class)
• Sell Premium and Minimize Your Risk (a $497 Class)
• Day Trading Nasdaq Futures Class (a $100 Class)
• Covered Calls: Income Generation for Your Stocks (a $150 Class)
• Essential Skills for Consistency in Trading Class (a $200 Class)
• The Top 10 Skills for Growing a Small Account (a $100 Class)
• Pairs Trading: The Final Frontier Class (a $200 Class)
• And MANY MORE with NEW Classes added every month!
These might be subject to change and I highly recommend checking out the webinar and more info here for confirmation of what is included.
TheoTrade Ultima Zone Spike Review: Strategy
To best understand what the Ultima Spike is and how it can help you make money be sure to check out the webinar. The idea seems to be to utilize some smart options selling techniques that include spreads and Iron Condors to ensure a very high success rate.
From what I see in the webinar – it includes A TON of extras not just alerts. We are talking dozens of courses and dozens of instructors, again be sure to check the webinar to make sure this is still the case when you are reading this!
Don Kaufman uses options Skew and premium decay to win 90% of his trades with the Ultima Zone.
TheoTrade Ultima Zone Spike Review: Conclusions
I have a lot of respect for TheoTrades and the Ultima Zone program. You can tell from all the free information that they put out there that the instructors are the real deal.
I know that selling options can be risky but they seem to have a good strategy in place to mitigate the risk with spreads etc. I do believe the claimed track record of 90% wins.
It also seems to me from reading through the presentation that they are also very keenly aware that the 90% win rate has to include good trade management to ensure that the 1/10 trades that loses doesn't wipe out all the previous wins!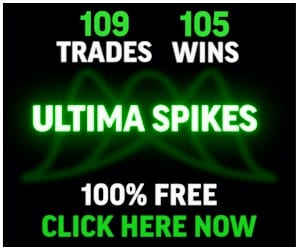 Related Articles
Rockwell PowerX Optimizer Review
4 Best Day Trading Courses For Day Traders
TheoTrade Ultima Zone Spike Review