Josh Answers Trading Fraternity Review
Welcome to my Josh Answers Trading Fraternity review. He is one of the most controversial traders online. I want to give my opinion on Josh and explain why I think he is a legit guy and what we can learn from him.

Is the Trading Fraternity a scam?
Well, he gives out so much free information and commentary I honestly can't see how The Trading Fraternity could be a scam.
He mainly teaches sound management of personal finances, such as developing a long term portfolio of quality stocks, and sticking to a strict and consistent budget.
He will often go off on other subjects such as real estate and philosophic Jesus talk, but is generally is educational and entertaining at the same time.
Stock Alerts Reviewed YouTube Channel and Facebook Page
Come and join my Facebook group which has many traders that are subscribed to stock alerts services. We help each other out and give each other our REAL experiences with various stock alerts services.
I also publish regular reviews on stock alerts services that I join. Check out my YouTube channel if you want to see some of my work!
EagleTrades
One trade a day 9:30am ET to 10am ET (80% – 90% win rate!). Spend the rest of the day chilling!
What Is The Trading Fraternity?
The Trading Fraternity is the organization that was founded by the mysterious character, Josh Answers.
Obviously, the last name is fake…
The organization is popular on YouTube and Instagram. They teach people how to trade stocks, options and real estate investing. Trading Fraternity social media profiles started in about 2014.
The crazy lifestyle marketing is quite amusing and inspiring to younger traders.
It is a time tested strategy in this niche for marketing your products to money hungry young guys! Tim Sykes is the expert and pioneered this marketing strategy.
Who is Josh Answers?
We don't know who Josh Answers REALLY is. I call him the thumb guy because that is usually all we see of him. The picture below is a good example…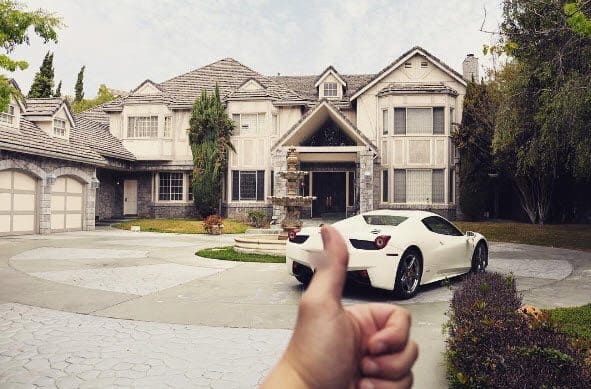 Some people online claim that Josh Answers is really a guy in San Diego called Jonathan Massieh.
This accusation came from people searching the business site for California and found the Trading Fraternity LLC registered to Jonathan Massieh.
Josh Answers claims that Josh Massieh is NOT him but that they have been in the same room together.
He claims that Josh Massieh is his mentor. So confusing!
Guruleaks on twitter is convinced that Josh Answers is JONATHAN MASSIEH.
This is Josh Massieh…if we could see his thumbs we might be able to match them to the thumb shots of Josh Answers and finally have an answer!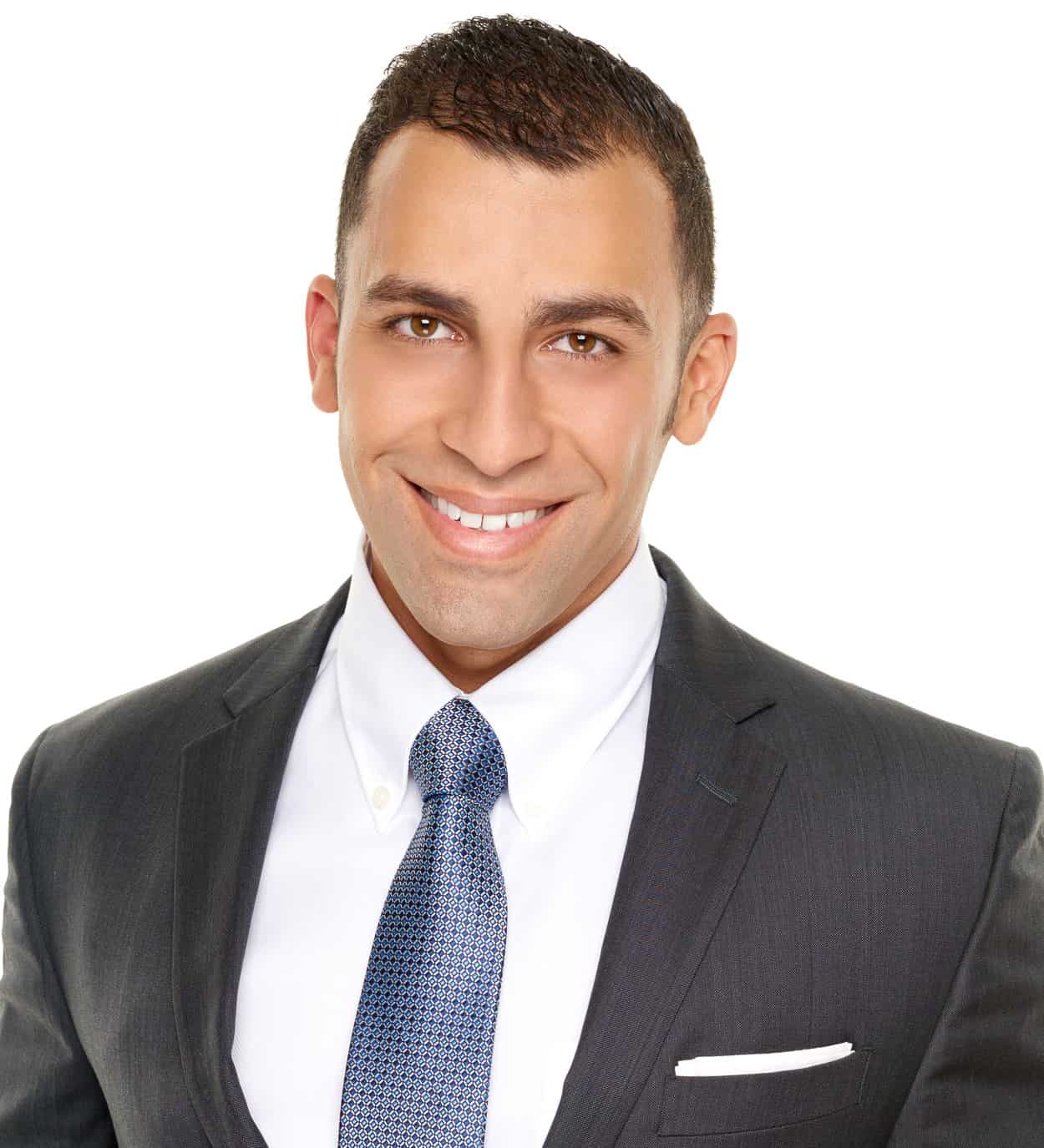 Josh Answers seems to be someone with a decent amount of wealth from real estate and trading.
He shows all his different houses and cars ALL the time.
We are talking non-stop Ferrari's, Mercedes, Bentley's, Maserati's, and even a Rolls Royce here and there.
Josh Answers claims that the only reason he hides his identity is for his own safety.
He is clearly wealthy and doesn't want to be targeted.
He is a bit of a character and pranks people as well in some of his YouTube videos. People in the stock trading niche do tend to get a lot of haters and some of them are CRAZY.
So in some ways, I totally understand why Josh might want to maintain his privacy.
Josh Answers YouTube
Josh has a very popular YouTube channel. Apparently 50% of his audience is above 35 years old. I am one of those people…..he calls us old….
Josh Answers YouTube channel is a mix of 'flexing' about his wealth, advice on real estate investing and penny stock trading. I love his videos where he discusses mindset of investors and the wealthy compared to poor people. He talks about market conditions, options trading and life in L.A.
He interviews traders and so much more!
He gives away so much for free. For example he has this live streaming market commentary before the market opens. He even trades live.
Here is his awesome mindset/motivation/inspiration playlist on YouTube.
I think that if people approach Josh Answers YouTube channel with the idea of learning and entertainment, they wouldn't call him a scammer etc. Just because a guy sells a product doesn't automatically make him some kind of scam artist!
This is a hilarious video…about how people react to people that drive fancy cars. I have to admit, I might always mutter something along the lines of 'small….d…i..c..k…' when I see a douchebag in a sports car lol.
Josh Answers Instagram
Weirdly, Josh Answers Instagram only has 8 posts. Maybe I have a spoof account or something? Check it out here.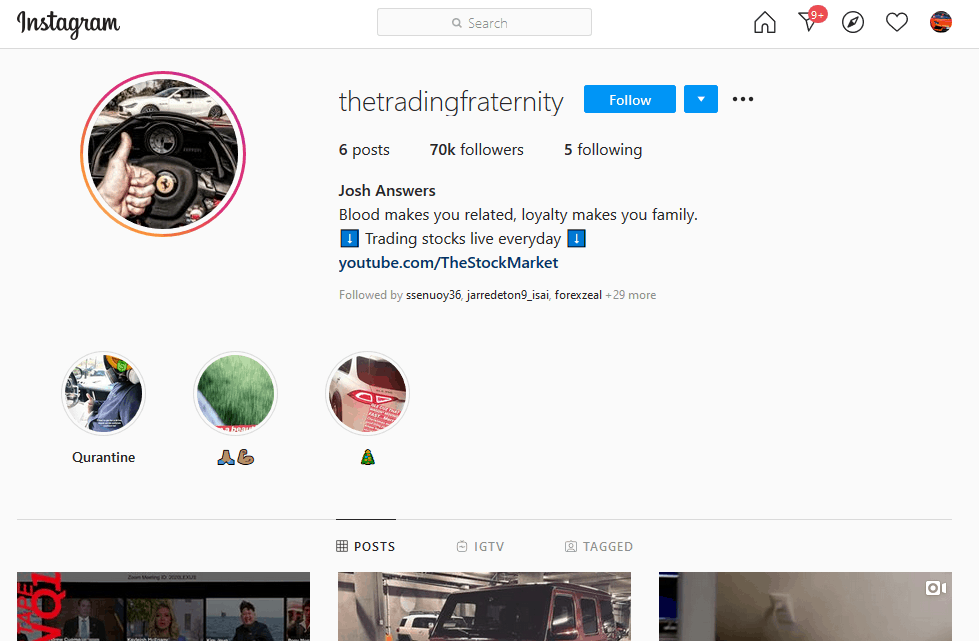 Josh Answers Trading Fraternity Stream Alerts
The Trading Fraternity stream alerts seems to be Josh Answers main product. It is currently $75/month. Many people seem to love this service and learn a lot from Josh. It seems like you can try to replicate Josh's trades or just learn from his commentary etc.
Here is a link where you can learn more about Josh Answers Trading Fraternity Stream Alerts.
Josh Answers Trading Fraternity Real Estate Courses

Josh seems to have a plethora of different courses at all different price points and on all kinds of topics. He has a bundle for just $49 which is a very reasonable price in my opinion. I am quite into buying courses and learning.
The more you learn the more you earn!
That being said, I haven't taken his course. It has over 30 hours of content and the curriculum looks pretty solid. You can check it all out for yourself here.
Josh Answers Trading Fraternity Review: Conclusions
Honestly, I find Josh Answers to be quite amusing. I actually like listening to his YouTube videos as he seems to have a relatively high financial IQ. I think that I can learn a few golden nuggets from him.
His products don't look bad and they are very low-cost. From what I can see, I wouldn't say that The Trading Fraternity scam people talk about has much foundation in reality.
If we just watch his free social media channels and learn a little bit (or just for a bit of entertainment) what harm can really be done?
Good Luck,
Wesley.
Come and join our options/stock trading Discord – solid community of pro traders!
Related Articles
Ricky Gutierrez Day Trader Review
I hope this brief Josh Answers Trading Fraternity review was helpful! I don't think that there is some Trading Fraternity scam. Just an over zealous marketer!
Get a 2 Week FREE TRIAL to SideKickTraders massively popular trading community!
SideKickTraders specializes in fixed time daily live stream trades at market open and market close. They have a 90% success rate on the daily morning gap trades that return an average of 10% within 20 mins!