Learn From Our Trading Mistakes
Learn From Our Trading Mistakes
Disclaimer: There are affiliate links on this page. This means that if you click through and purchase anything, I might earn a commission for the introduction with no extra cost to you. In no event will we be liable for any loss or damage including without limitation, indirect or consequential loss or damage, or any loss or damage whatsoever arising from loss of data or profits arising out of, or in connection with, the use of this website.
Come and join my Stock Alerts Reviewed Facebook Group HERE!
Always Be Ready
The market will give you or take from you what it wants. You have to always be ready and count on the right mindset at any given time. Be ready mentally, with your software, hardware, internet connectivity, knowledge, studying incessantly, and any other factor for which you can prepare and be ready.
My Don Kaufman TheoTrade Review
Look at all the factors affecting the market for that day or trade period before doing anything, and learn to say "NO" if predetermined conditions for trading are not met.
Don't Chase
There will always be other opportunities and it's much wiser to await the right trade which meets your specific criteria and thereby increases the odds and overall probabilities for it to be a profitable trade.
Don't Hold And Hope
Holding and Hoping is a terrible habit to develop and will crush you mentally and financially if you let it infect your brain.
Bullseye Trades: Best Alerts Service

Every Monday at the market open, Jeff sends you his weekly Bullseye Trade.
2022 has been AMAZING for these Bullseye Trades!
(+50% to 300% per week in my experience)
LEARN HOW TO WIN 90% OF YOU TRADES IN 90 SECONDS!
 >> CLICK HERE TO LEARN MORE! <<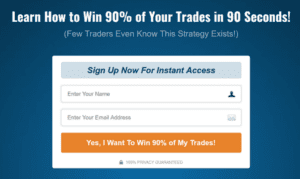 Get Out Of "Halts" Immediately
If you're trading a low float penny stock and it's halted, whether you're long or short, get out of it immediately. There are people that specialize in trading halts but odds are neither you nor I will be great at it. There is too much unpredictability and the odds are against you when it comes to halts and trying to outmaneuver halts will typically results in huge losses.
Don't Hold Short Positions Overnight
Especially when they are low float and low-priced stocks. I saw a very successful trader blow up an account because of holding two low float small cap stocks that were being heavily shorted by "everyone".
Those plays are extremely risky and almost impossible to predict. Logic may indicate that a "trash" company will go bankrupt but it might take longer than anticipated and depending on your broker, you might be forced to liquidate your positions if you don't meet specific financial requirements for leverage purposes.
That means that even if you're convinced that you're right on that trade, you might be forced against your "will" and against your trade plan to liquidate all your position(s) due to not meeting required margin minimums which will often result in blowing up your account(s).
Don't Trade If You're Not In The Right Mental Space
Sounds simple but this goes back to the "Trading Psychology" lectures where I emphasize how deceitful our emotions can be. Something as simple as having low blood sugar because you have not eaten or drank anything in the last 12hrs while you're glued to the computer might affect your mood, reasoning, and overall judgement.
Be well-rested and relaxed while trading. If you're overly stressed about a position, you're likely in with too much size. Trading should be treated like a job and not a roller coaster for a thrill.
Absolutely Follow Your Trade Plan and Predetermined Rules
Trade like a robot and follow your plan–always. You MUST follow your rules and trade plan or will invariable fail sooner or later. Trading should be treated like a long-term business and not a short-term vehicle to wealth. Focus on the learning experience and not on the end result. If you're prepared and consistent, the positive results will come at the right time.
You'll get what you put into trading.
Bullseye Trades: Best Alerts Service

Every Monday at the market open, Jeff sends you his weekly Bullseye Trade.
2022 has been AMAZING for these Bullseye Trades!
(+50% to 300% per week in my experience)
LEARN HOW TO WIN 90% OF YOU TRADES IN 90 SECONDS!
 >> CLICK HERE TO LEARN MORE! <<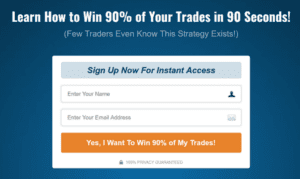 Confirmation Bias Can Ruin You
Don't seek informational sources that you KNOW will likely confirm your thesis on a trade. Rather, look for objective sources that can present information that can overwhelmingly contradict your thesis and will help you make the best decision possible. Especially in social media, don't seek to confirm your trade bias.
Don't Trade Pre-Market Or After-Hours
Pre-market and after-hours can be very volatile and unpredictable and unless you're very experienced, you will likely lose money.
Many news catalyst and other events can propel a stock to unbelievable highs but the same wild move can go against you and the liquidity or spread of the stock might be such that it can wreak havoc on your account.
Risk Management Is Essential
Never, absolutely NEVER, deviate from your risk management practices. Once you've moved away from it even just once, you're much more likely to repeat that bad behavior and increase your exposure to severe damage as luck will likely not be on your side.
Learn To Actively Manage Your Trade
Part of the risk management and mitigation will be managing your trade in real time. You have to be quick to act and tailor and adjust your trade as necessary in order to maximize profits and completely exploit each and every opportunity.
Preserving Your Capital Is Much More Important Than Making It
PRESERVE, PRESERVE, PRESERVE your gains and your capital. Preserve your financial capital, increase and preserve your mental capital and use your experience in your favor.
Holding on to gains of any kind is much more difficult than acquiring them. Can't remember how many times I made insane gains to just give them back because I broke on of my rules. Therefore, surviving another day in the market, that is, living another day to tell a story and study our lessons learned will be exceedingly more important that making money on any given trade.
Don't EVER Believe The Hype
Don't EVER, EVER, EVER, believe the hype about any stock or company in general. This is much more likely to happen with small caps and increasingly dangerous with penny stocks of all types.
They'll always have some press release that says they've cured cancer and will heal the blind, only to find out that 9/10 they're being misleading in some way.
But even with more reputable companies, you must learn fundamental analysis and combine that with technical analysis and your EXPERIENCE to help you decide whether you should take a trade.
Experience will let you assess the situation and understanding that whether is hype or not, the behaviors from people and technical patterns are likely to repeat so you MUST be ready to profit off of it but NEVER believe the hype to the point to where you're investing or trading off news or any other type of catalyst.
Bullseye Trades: Best Alerts Service

Every Monday at the market open, Jeff sends you his weekly Bullseye Trade.
2022 has been AMAZING for these Bullseye Trades!
(+50% to 300% per week in my experience)
LEARN HOW TO WIN 90% OF YOU TRADES IN 90 SECONDS!
 >> CLICK HERE TO LEARN MORE! <<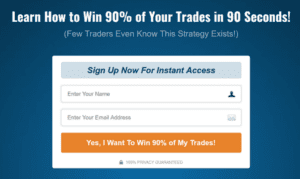 Having Unrealistic Expectations
"It is what it is"…The market doesn't owe you anything and you better come to terms with that. Believing you'll be special and make insane amounts of money off the market is ridiculous and rarely happens. Prepare and study extensively and learn from your (and our) mistakes. In The Market is you against you so what you put into it is what you'll get out of it.
DON'T Trade Out Of Boredom
Trading out of boredom was involved in my bad trading experiences and blunders EVERY TIME. Trading IS NOT A GAME and has REAL CONSEQUENCES.
IF you feel like you are staring at the computer and continuously looking for trades to the point that you're forcing them when they're clearly not there, turn off the computer and do something else.
At a bare minimum, if you must stay on the computer because you just do many more things there, CLOSE your brokerage account and trading platform immediately and DON'T reopen it for ANY reason.
Odds are that a "wonderful trade" won't just pop out of the blue so while you need to be ready at all times, you also need to recognize that the market might not be good for that day based on your strategy.
Trading Low Float Penny Stocks Without Experience
They are much more volatile than the typical "real company" stock and will destroy you unless you're absolutely prepared and very experienced in that niche. It's a very particular niche in which few succeed so be realistic about that fact and pick your poison.
Revenge Trading
Worse than trading out of boredom is revenge trading because you're likely angry that you took the loss and will have even worse judgement than you would trading out of boredom. DON'T Do IT. If you loss and it happen while you followed all your rules, just take it and move on. It happens to the best traders out there and it's an inherent component or trading.
Not Journaling
If you don't journal all your trades, good and bad, you won't be able to study your trajectory and determine which strategies are working out for you and which are not. Different times will have different markets and every period will have its own peculiarities for which you'll have to adapt and overcome any challenges it may present.
Blindly Following Alerts From "Stock Trading Gurus"
If it were that simple to succeed in the markets, both the gurus and the blind follower would be rich beyond belief. Some educators out there and "gurus" are good at what they do and might even mean well.
However, remember that we ALL have an angle and most have ulterior motives that are not based on your best interest but theirs. There is much more money to be made from their angle than yours if you're just blindly following "alerts" from random gurus and people.
Maybe use them as educational tools to see when and how they do it, the logic they're using, and to study the charts and patterns to find replicable strategies based off technicalities. Otherwise, just don't do it as you're likely to lose due to inability to manage the trade once you're in.
Failing To Recognize Trends and Negative Moves
Experience, experience, and more experience will be a requirement for your trading success. And you gain experience by practicing and actually doing so study often, prepare as much as you can and learn to identify and anticipate bad moves as they relate to your strategy.
Following The "Crowd" And Becoming Bag Holder
This goes in line with the aforementioned "don't blindly follow gurus" statement. Just because "everyone" is doing it, it doesn't mean it's right or it's wise. People can do some pretty absurd things and groups of people can collectively make some awful decisions. Learn to be independent and while you can sometimes profit off of some expected reactions, don't follow the crown and seek to validate your decision or thesis through social media or any other form of blind "followership" that you can engage in.
Become VERY Familiar With Your Trading Platform
Using different trading platforms and brokers will take time to adjust and you must learn all the details and nuances to each respective platform/broker before going "live". This is especially important if your strategy requires the use of "hot keys" and a broker with an extensive "hard borrows" list or extremely fast execution with direct routing, etc. It's your responsibility to fully understand it and use those technicalities to your advantage.
Staying Up-To-Date On Current Events And World Affairs
Sounds like a given but you cannot effectively conduct any style of trading if you're out of sync with the overall market sentiment. You must keep up with all the variables that are known to affect the market direction and use specific strategies to benefit from those expected shifts in sentiment or economic conditions and perceptions.
Tune Out The Noise
Avoiding common shortfalls
Hope is not a strategy
Ensure you look at the overall market for the day as 4 out of 5 stocks follow the market and also pay close attention to specific "hot" sectors (I.e., Pot right before the election or NFTs in March 2021, BTC, etc.)
Holding overnight in current market is extremely risky for most small caps
Have realistic expectations from your strategy and avoid putting all your hopes in that "one trade" that will really "get you to the next level"
When trying to exit a short position place order at bid to add liquidity to market and increase the odds of being filled
Look at volume, catalyst, float and time of day before trading a stock
Don't Trade Pre-Market If You're NOT EXPERIENCED In Those Strategies
Hopefully this helps!
Related Articles
Jeff Bishop Bullseye Trades Reviewed (REAL SUBSCRIBER)
Lance's Options Selling Strategies Beat The Market by 40% in 2022
Bullseye Trades: Best Alerts Service

Every Monday at the market open, Jeff sends you his weekly Bullseye Trade.
2022 has been AMAZING for these Bullseye Trades!
(+50% to 300% per week in my experience)
LEARN HOW TO WIN 90% OF YOU TRADES IN 90 SECONDS!
 >> CLICK HERE TO LEARN MORE! <<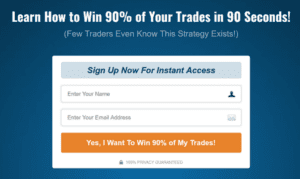 Learn From Our Trading Mistakes