Penny Stock Prophet In-Depth Review
Penny Stock Prophet Review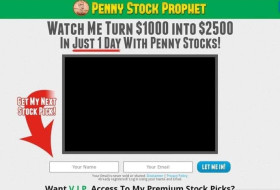 Red flags and manipulated, "paid promotion" stock picks that are difficult to make money make me NOT recommend this service. I advise you to look elsewhere than Penny Stock Prophet.
00000
Penny Stock Prophet Review – Penny Stock Prophet scam or legit? Can the Penny Stock Prophet pump and dump scheme actually be useful and help us make money? Read on to find out!

Penny Stock Prophet is truly not worth the investment of your time or your money. To see exactly why,  please read this Penny Stock Prophet review to the end.
One must simply look at the dozens of Penny Stock Prophet review and critiques online denoting the service as a scam to realize that it is not a legitimate resource at all.
Disclaimer: There are affiliate links on this page. This means that if you click through and purchase anything, I could possibly make a commission without adding any extra cost to you.
FB group and FREE eBooks
Come and check out our awesome Facebook group full of people discussing stock alerts services, so that you can hear from REAL members of services and not get SCAMMED!
If you are interested in learning an options trading strategy with a 95% win rate……check out my store of free eBooks!
The Complete Guide to Day Trading FREE EBOOK!
For a limited time, Markus Heitkoetter is giving away the electronic version of his bestselling book "The Complete Guide To Day Trading"
It's 296 pages and full of tips, tricks and practical information that you can use right away in your trading.
Click here to download the eBook now.
You might be attracted to Penny Stock Prophet because it claims to be a sort of Holy Grail – your first peek at the website will reveal that it says it can transform $1000 into $2500 in a day. While theoretically that might be possible in other circumstances, Penny Stock Prophet is not a legitimate means to obtain that result.
The Penny Stock Prophet pump and dump scheme CAN still be lucrative to traders like us! Just today my friend doubled his money on the example shown at the bottom of the page.
The main website even claims to be able to transform $1000 into $1,000,000 in a short period of time with a very limited number of picks, which is frankly quite impossible with most services, much less this one.
To begin with, there is little to no information other than an introductory video available on the main web page for the resource, so all interested clients are going in blind. This is a huge warning sign. Credible websites and services will almost always have sources and multiple resources that you can view before subscribing to or paying for a service.
When I was taking a look into Penny Stock Prophet, I first went to the main webpage and signed up for the free newsletter. All that I received from this was a huge onslaught of advertisements trying to convince me to drop the money on the paid service. Not a good start for this Penny Stock Prophet Review right?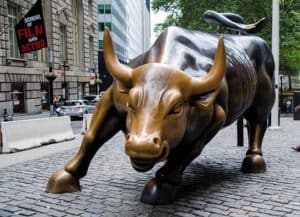 However, I also noticed that the service was clearly getting paid to promote certain stocks, which dramatically inflated the price.
Is this a Penny Stock Prophet scam?
It was immediately clear that this was just a scheme site in which the founder would get paid from both sides; clients pay Penny Stock Prophets for a subscription and promoters pay the service to pitch their stocks to those clients. In turn, only the middleman swings a profit.
Theoretically, it is possible for you to turn a profit while using this service. It is probable that you could shadow trade with this service successfully by getting in immediately and selling the instant you turn a profit. It is critical that you do not chase these stocks.
These picks are intentionally chosen to skyrocket the second the market opens and then crash instantly afterward. This is how most people waste their money on these scams.
Almost every pick that this service provides for its clients will collapse completely within a few days, if not sooner. In an already competitive market, putting your money on the line for a service you already know to be illegitimate, is frankly not worth the risk.
If you don't believe that this is a scam, take a look at the reviews circulating the Internet or read the disclaimers at the bottom of the newsletter. It will instantly become very clear that this is just a scheme to cheat the system. The legal jargon reads as follows:
"On occasion PSP receives compensation from a third party in relation to the profiled companies in the newsletters and e-mail alerts sent to our members. In such a case PSP will state at the bottom of e-mail alert and this disclaimer the exact form and amount of compensation. PSPS, its affiliates, associates, relatives and anyone associated with PSP in any manner reserves the right to either BUY or SELL shares in the profiled company's stock, either BEFORE the date of the profile, DURING the date of the profile or at ANY time after the date of the profile. We may have an inherent conflict of interest by sending the newsletter at the same time we may own stock in the same company or even have been paid compensation at the time of the promotion. PSP reserves the right to sell shares at anytime, even during the time period in which we are profiling a company."
Not only is Penny Stock Prophet highly speculative with an off-putting and long sales pitch, the legal jargon which is intentionally hidden makes it clear that this service only exists to manipulate profit.
So Who Is James Connelly?
James Connelly is the mastermind behind Penny Stock Prophet.
Apparently, he found school too 'easy' and turned to stock trading because he wanted a bigger challenge. LOL.
So he says he started properly trading as a college student at 19 years old and started making more money than most people with full-time jobs.
Penny Stock Prophet Review – 60-day money back guarantee
One thing to note is that there is a 60-day money back guarantee if you choose to invest in the $97 payment for the newsletter. This is unusual in and of itself- most newsletters require several payments instead of a one-time subscription.
Although the low cost might appeal to you, consider the risks before you jump for the cheapest option that claims to be a Holy Grail.
Whether this is worth the risk is up to you- if you choose to pay for the service and benefit from it, you can't lose. However, if you are new to penny stocks and invest in some of these picks only to find that you've chosen the wrong ones, you'll have lost even after claiming the refund.
Compare this to a legitimate stock pick system like Jason Bond Picks and you'll find a night and day difference. It costs a little bit more, but as they say, you get what you pay for.
There is evidence of some experienced traders who have been able to turn a fairly significant profit while subscribed to this service.
However, another thing to consider is that Penny Stock Prophet only shares these success stories instead of providing an accurate record of their clients' levels of satisfaction with the product.
Most sites usually have portfolios as well, another thing that is definitely lacking from Penny Stock Prophet and makes it more difficult to believe that it can be a credible and reliable service.
Penny Stock Prophet Review: Example Alert
Here is an example of a Penny Stock Prophet pump and dump stock alert. I mean even if this is being pumped to be dumped – there is STILL a ton of profit to be made on the way up!
This was alerted on the morning of 7/13/20.
I know that one of my trading friends doubled his money on this trade today!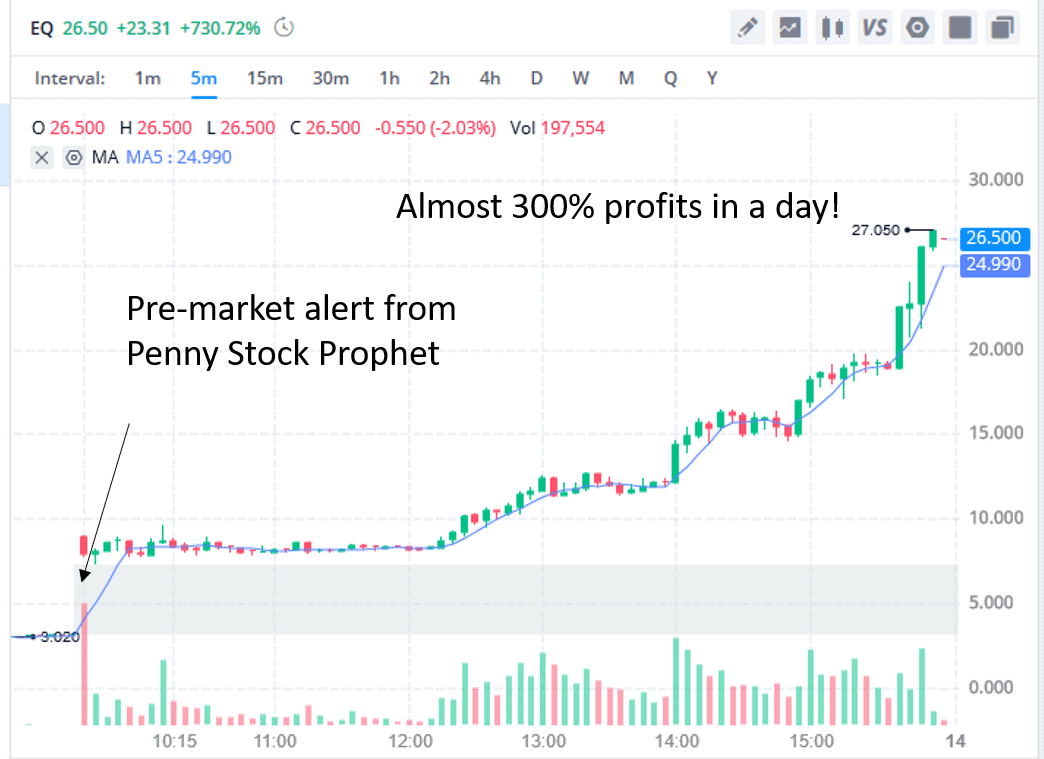 Conclusion of this Penny Stock Prophet Review
In short, yes, it is possible to cheat the cheaters by playing along and using this service.
If you are confident that you can get in and get out fast enough to turn a profit from these paid picks, invest in the service. However, if you are new to penny stocks or are not confident in the credibility of this service, it's truly not worth the cost.
My opinion is that it is much more worth the investment to choose a more credible resource and mentor who can provide you with a legitimate list of picks and strategies for identifying them in the future.
Visit the PSP site to check it out for yourself here
Jeff Bishop Bullseye Trades Reviewed
This Penny Stock Prophet review did not find a Penny Stock Prophet scam but you might want to try a different service!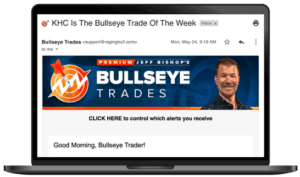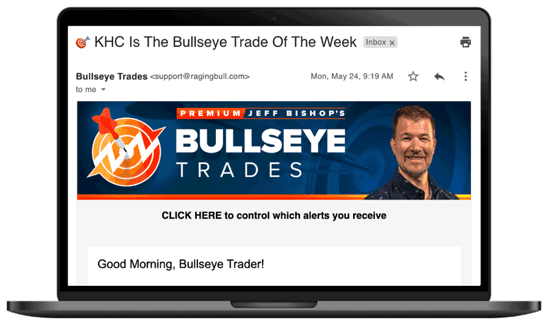 Penny Stock Prophet Review

Summary
I don't like it….
Accuracy of Picks (Profits)