Jeff Bishop Bullseye Trades Reviewed
Jeff Bishop Bullseye Trades Review
Want the EXACT options trades Jeff Bishop is eyeing​?
These are the options trading strategies Jeff Bishop wished he knew 20 years ago!
With Bullseye Trades you get Jeff Bishop's top options trade idea, every week.
Disclaimer: There are affiliate links on this page. This means that if you click through and purchase anything, I might earn a commission for the introduction with no extra cost to you. In no event will we be liable for any loss or damage including without limitation, indirect or consequential loss or damage, or any loss or damage whatsoever arising from loss of data or profits arising out of, or in connection with, the use of this website.
Through this website you are able to link to other websites which are not under the control of stockalertsreviewed.com. We have no control over the nature, content and availability of those sites. The inclusion of any links does not necessarily imply a recommendation or endorse the views expressed within them.
FREE FACEBOOK GROUP AND FREE EBOOKS!
Check out my Facebook Group for a community of traders that are interested in stock alerts services.
If you are interested in learning an options trading strategy with a 95% win rate……check out my store of free eBooks!
As a 20+ year Wall Street trading veteran and Co-Founder of Raging Bull, Jeff Bishop has had the pleasure to train tens of thousands of traders over the years.
A common issue he noticed in beginner options traders is that they can get overwhelmed when trading, and don't know where to look or where to start.
I also recommended checking out another of RagingBulls' services called Dark Pool Picks by Ben Sturgill.
He created Bullseye Trades to help with this consumer pain point.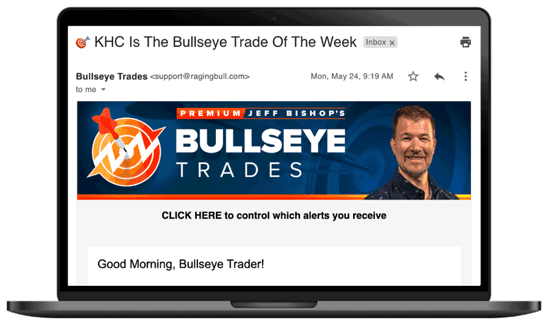 At the start of every week, Jeff emails the Bullseye Trades subscribers (I am one of them!). Jeff includes the EXACT options contract(s) that he's eyeing, and his desired entry and exit points.
More importantly, he uses this platform to teach you HOW, and WHY he's choosing these trades, so you can begin to apply these techniques to your own trading!
These are the critical skills and strategies he wishes he knew 20 years ago.
LEARN HOW TO WIN 90% OF YOU TRADES IN 90 SECONDS!
 >> CLICK HERE TO LEARN MORE! <<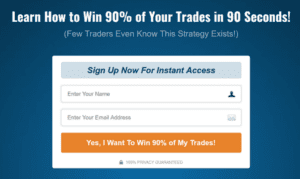 Free Webinar for Bullseye Trades
Want access to the next 52 weekly Bullseye Trades and updates, delivered straight to your inbox?
Click here to join Jeff's Bullseye service now.
You can learn more about Bullseye Trades in the FREE WEBINAR below.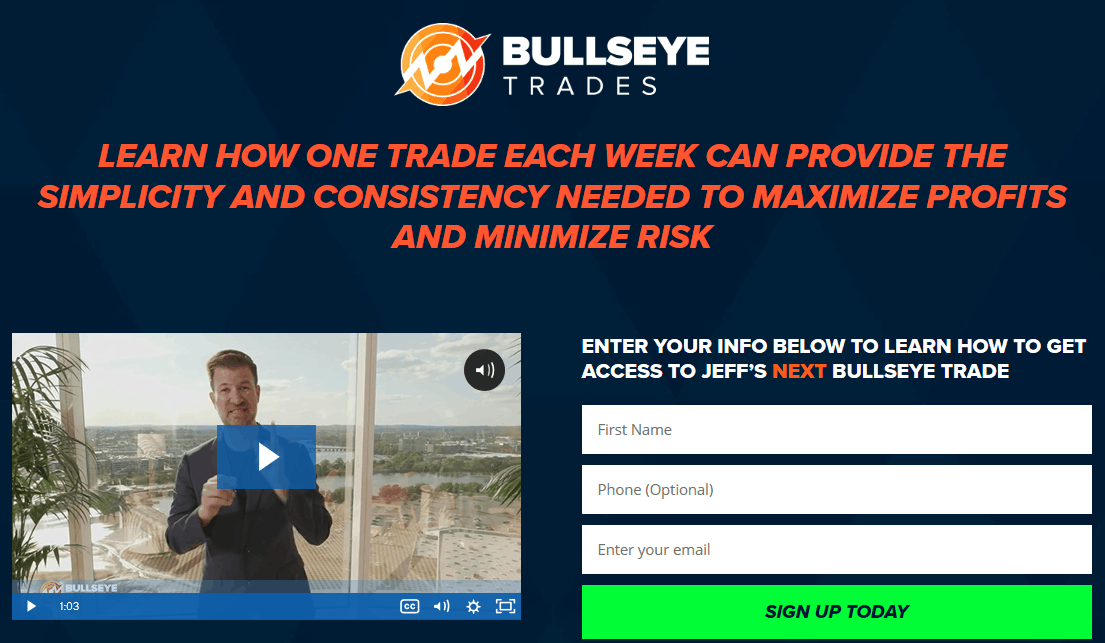 Bullseye Trades Cost?
Bullseye Trades only costs $97 for an entire year. That is crazy good! I like the simplicity of this program. The cost is amazing for what you get.
Bullseye Trades: $ ZIM Example Trade
ZIM – Bullseye Pick Of The Week. Here is Jeff Bishop's email about this weeks Bullseye Trade!
'Good Morning, Traders!
The markets are starting the week off on a weaker note as the bears continue to push the bulls around at these levels.
Current Market Outlook
And now that the bulls are starting to back away from the markets, I'm starting to think we could see even more red as the Russia-Ukraine conflict spreads.
Let's take a look at the charts…
Click here to join Jeff's Bullseye service now.
QQQ Hourly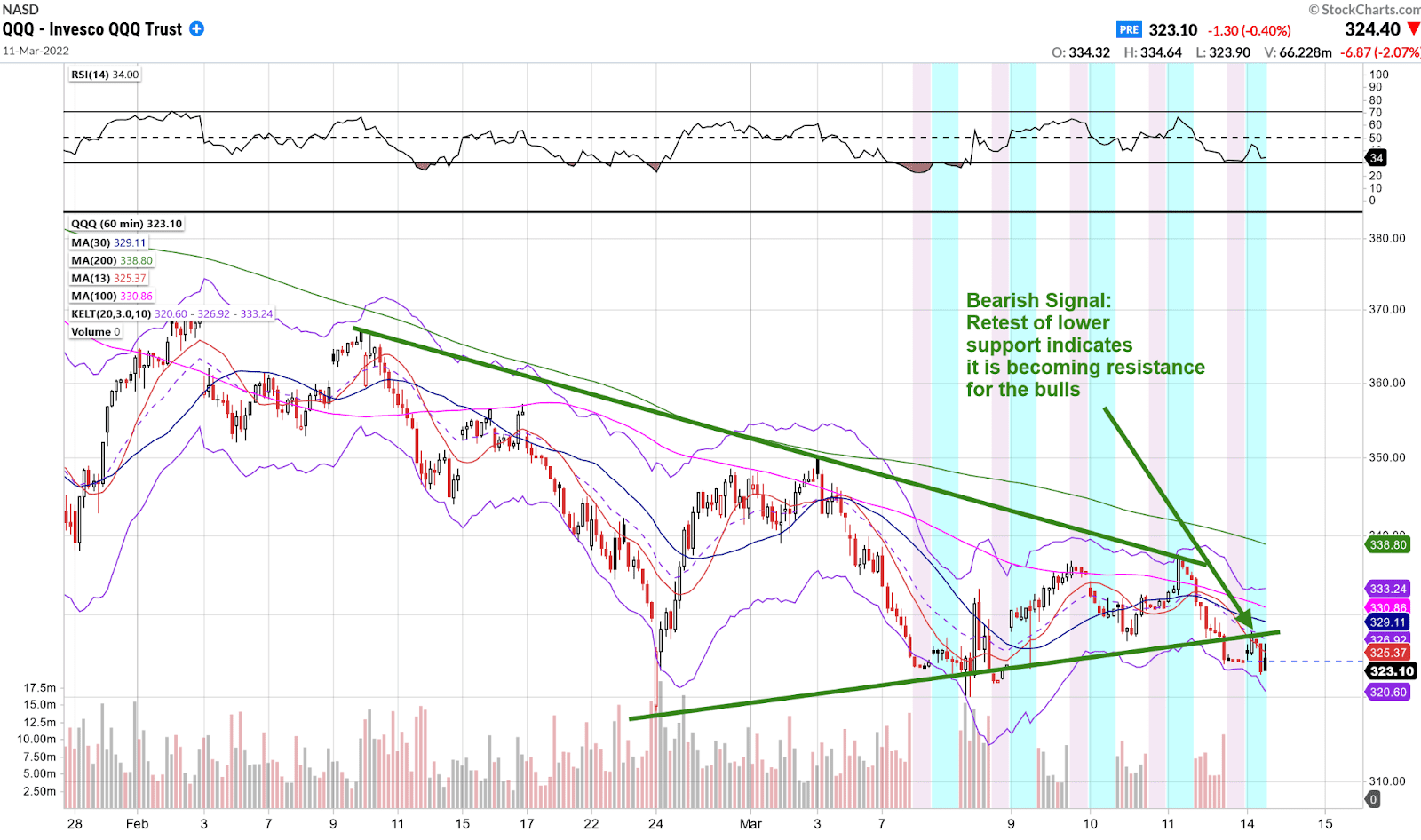 Looking at the QQQ, you can see that the bears were able to push the bulls totally out of the way and cause the markets to break under the support level in the descending triangle pattern.
This is a very bearish sign, as the bears are pushing the markets off of a "cliff" and causing prices to potentially plunge even lower.
While it is not necessarily going to cause extreme negative price movements to the downside, there could be accelerated selling pressure now that the bulls are nowhere to be found.
ZIM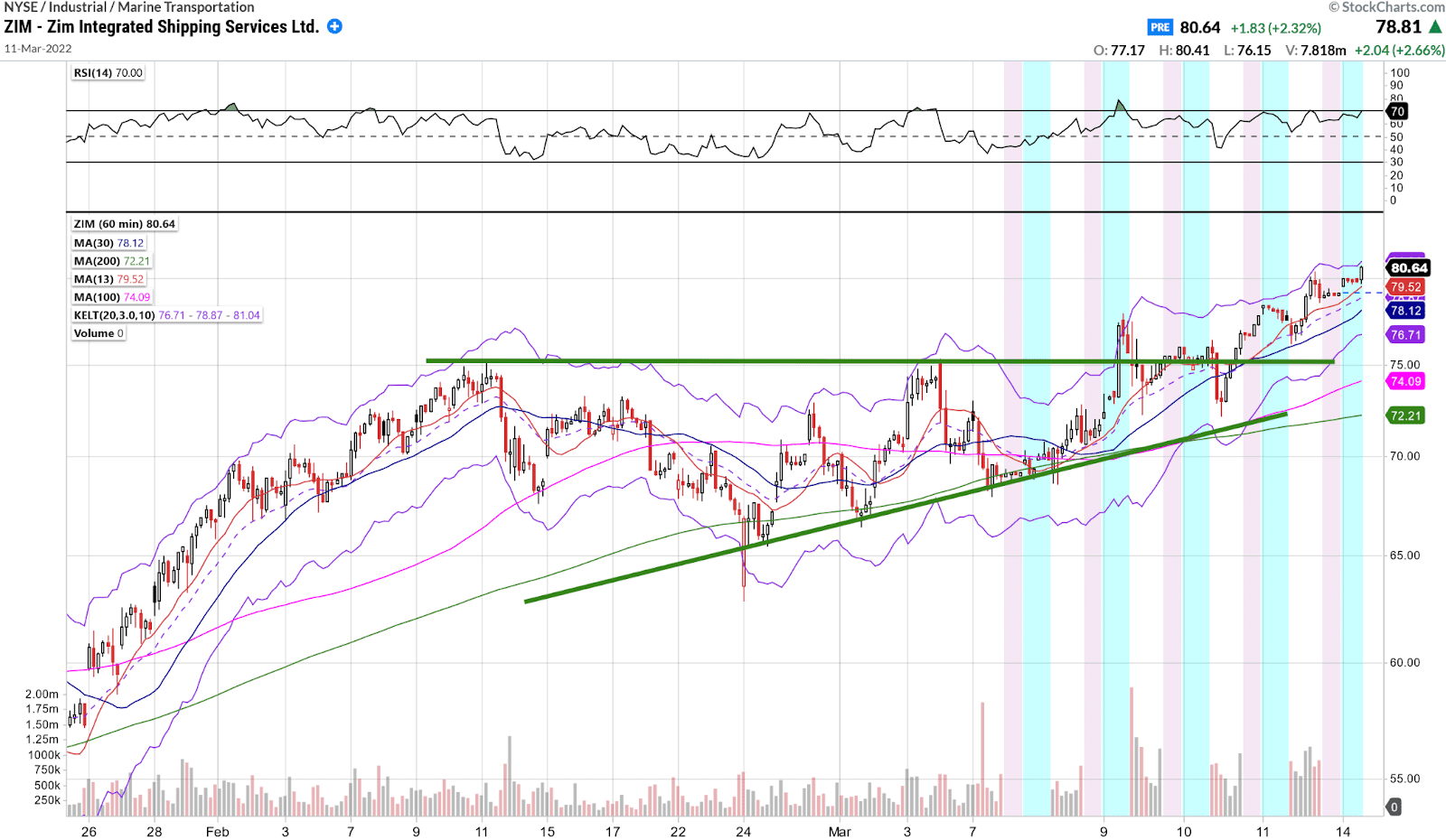 ZIM is one of the strongest stocks in the market right now and the chart is confirming this viewpoint.
The bulls are in full control here as the ascending triangle is broken out to the upside, showing the continued momentum by the bulls.
And as the bulls continue to buy at every drop, how far can it go?
ZIM Daily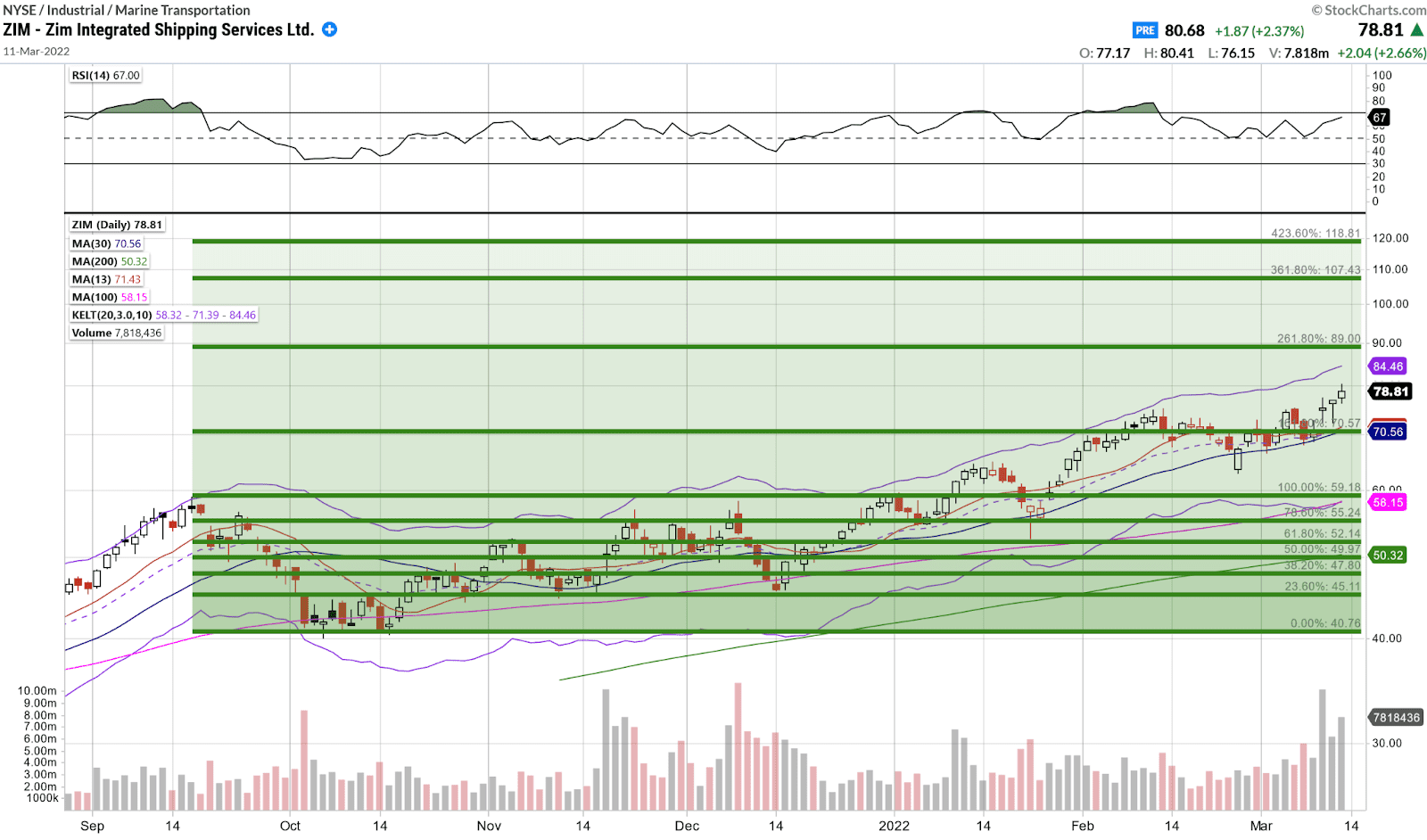 Since ZIM is at all-time highs, we need to use a different set of technical analysis to understand where the stock might be running next.
Using a Fib Extension tool, you can see that ZIM has broken the 100% level from the prior pivots, and is running towards the 261.8% Fib level near $89.
Click here to join Jeff's Bullseye service now.
Another stop for the bulls once that is broken is the 361% Fib level near $107.43, but that is a very long way between levels.
While the market is so volatile right now, it is especially important that as a trader you respect and honor all stops that you have in place.  
I don't want to be a buyer right now, but I do think the QQQ's might start to rally as we approach the lower support levels this week, but only if they are able to hold the $340 level.
My Trade Plan:
Buy Mar 25 $75 calls near $4.50
That was the email sent out on Monday March 14 2022. The trade was a winner! Here is what happened next…..
The calls options that Jeff Bishop bought went up well over 250% returns if purchased near the entry price and exited near the top!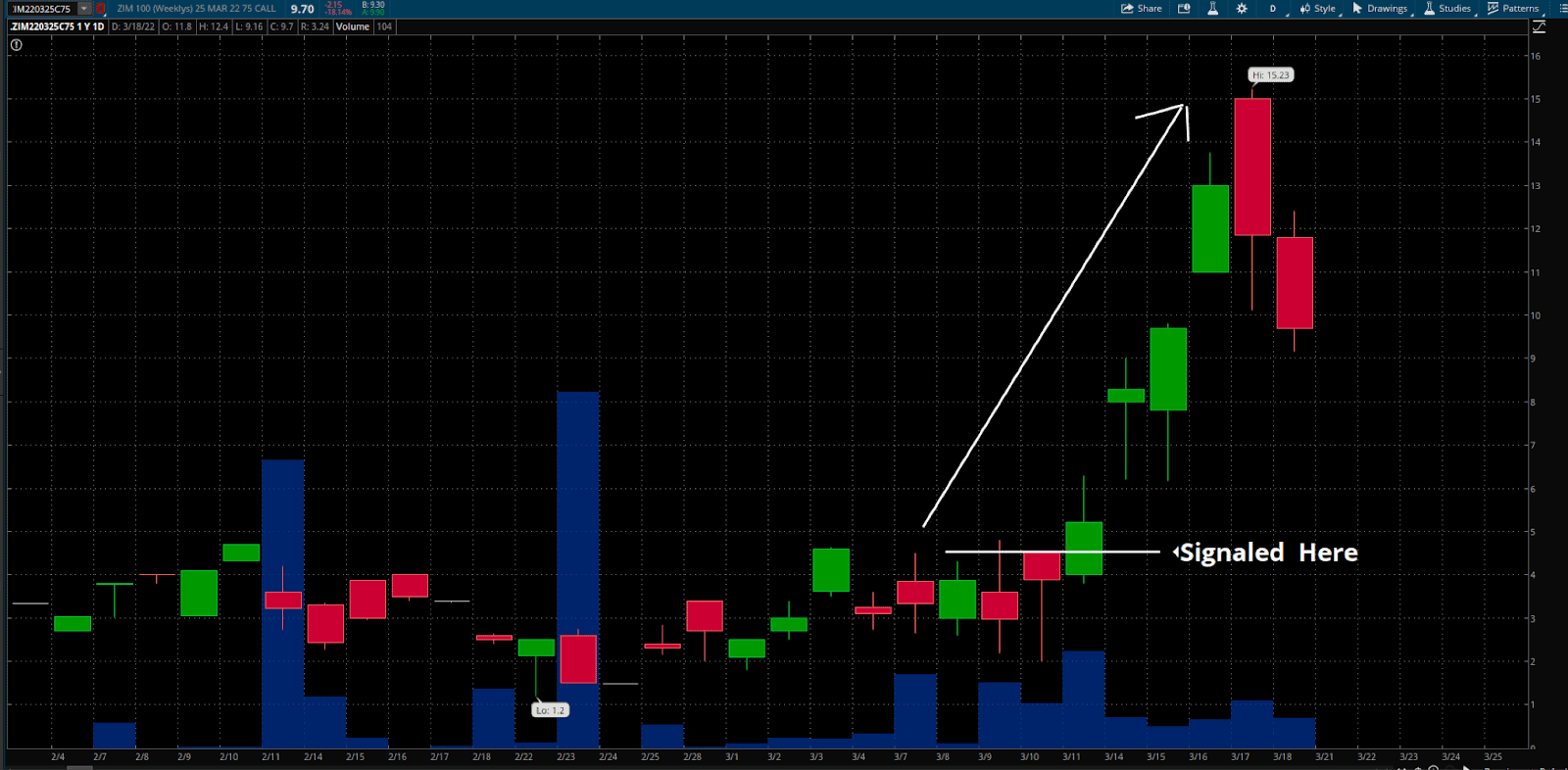 What an exciting move!
That makes two big winners two weeks in a row for Jeff Bishop's Bullseye Trades.
LEARN HOW TO WIN 90% OF YOU TRADES IN 90 SECONDS!
 >> CLICK HERE TO LEARN MORE! <<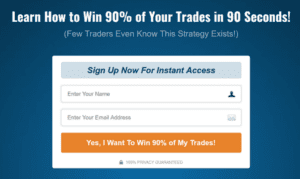 Jeff Bishop Bullseye Trades Reviewed: Conclusions
Overall, I highly recommend trying out Bullseye Trades. It is a high-quality service that is really easy to follow and has yielded some nice trades for me.
Click here to join Jeff's Bullseye service now.
Wesley
Jeff Bishop Bullseye Trades Reviewed: Related Articles
TheoTrade Ultima Zone Spike Review
Wesley
Related Articles
Uncensored Crypto Revolution Review
Jeff Bishop Review: Bullseye Trades
My Humbled Trader Academy Review
Jeff Bishop Bullseye Trades Review