Teeka Tiwari Review (Palm Beach Confidential)
Welcome to my Teeka Tiwari review! He is certainly a controversial figure in the investment/trading community. But is he legit?
I am not a a cryptocurrency trader. However, I keep coming across this guy called Teeka Tiwari. I figured I'd look into him and what he does – hence this Teeka Tiwari review was born.
Disclaimer: There are affiliate links on this page. This means that if you click through and purchase anything, I could possibly make a commission without adding any extra cost to you.
Cryptocurrency is just one awesome form of investment. I prefer trading penny stocks, options, ETFs etc. You can learn how I make consistent money every week with the awesome penny stock trading alerts service.
FREE FACEBOOK GROUP AND FREE EBOOKS!
Check out my Facebook Group for a community of traders that are interested in stock alerts services.
If you are interested in learning an options trading strategy with a 95% win rate……check out my store of free eBooks!
The Complete Guide to Day Trading FREE EBOOK!
For a limited time, Markus Heitkoetter is giving away the electronic version of his bestselling book "The Complete Guide To Day Trading"
It's 296 pages and full of tips, tricks and practical information that you can use right away in your trading.
Click here to download the eBook now.
Introducing Teeka Tiwari
I honestly had not heard of Teeka before I decided to write this Teeka Tiwari review. Its weird! I have been in the financial world for many years and didn't know who he was.
For any of you that are in the same boat, Teeka Tiwari's main claim to fame is that he predicted the rise of Ethereum from $10 to well over $350.
But his history in the financial world is much deeper. Teeka was actually hired by the Lehman Brothers at just 18 years old. This makes him the youngest person to have been hired by them – ever!
He became the vice president of Shearson, the name of the investment banking and retail brokerage firms that were spin-offs from Lehman Brothers.
Yes, he was vice president at just 21 years old! This is another record in the history of the company.

Founding Tycoon Publishing
He started in 2005 as a co-founder of Tycoon Publishing. This company focused on building a trading service (Point & Profit) to help teach investing to beginners. He also founded  ETF Master Trader that was pretty revolutionary in helping people learn about Exchange Traded Funds (ETFs).

In 2008 Teeka rebranded ETF Master Trader into a new service called Sector Hunter.
Teeka Tiwari is now the editor at the Palm Beach Research Group. He focuses on wealth/risk management and cryptocurrency.
Tiwari seemed to focus on ETFs in his earlier days and has switched to Cryptocurrency in the last few years.
Teeka Tiwari Review: What Is In The Smart Crypto Course?
Here is what you get in Teeka's Smart Crypto Course:

Video Lessons that train you on his strategy

Access to special crypto reports

Access to Palm Beach Letter – this is a cryptocurrency picks service that costs $199, but you get it included in the course
Teeka Tiwari Palm Beach Confidential Newsletter

Teeka has been really making money in the last year or two. Some of the recommendations that he has made in his Palm Beach Confidential newsletter.

I noticed that he has had recent cryptocurrency trades that have returned as much as 400% in just a few days! Pretty incredible.
What Do You Get With A Palm Beach Confidential Subscription

Palm Beach Confidential is an online subscription newsletter that gives you access to a TON of different educational cryptocurrency related information.
The cool thing about this newsletter is that it is very friendly for beginners. Even if you are really new to crypto trading, you will learn a lot from the information on this site.
Updates Section: Buy/Sell Alerts
Teeka emails trade updates to his subscribers, including buy/sell recommendations. This section on the site has all the records of these updates that have been sent out to subscribers. Updates are quite frequent (several times a week).
The Reports Section
As a subscriber of the Palm Beach Confidential newsletter, you get access to a range of awesome reports about cryptocurrency trading. There are some webinars in this section as well.
Portfolio
Teeka's portfolio is an extremely valuable part of the Palm Beach Confidential newsletter. This is where you can find everything that he has bought etc. All of the cryptocurrency recommendations and some stock trades.
If you look through the portfolio section, you can see the amazing track record that the newsletter has enjoyed.
Four Simple Steps to Buy and Store Cryptocurrencies
This section introduces beginners to all of the basic concepts. You will learn how and where to buy cryptocurrency. They give you a good overview of things like the difference between a bitcoin exchange and a bitcoin wallet.
They give a ton of information about how to buy cryptocurrencies. They also give a guide on how to protect your virtual wallet. Overall, they seem to give you a ton of good information from an expert on the subject of cryptocurrency.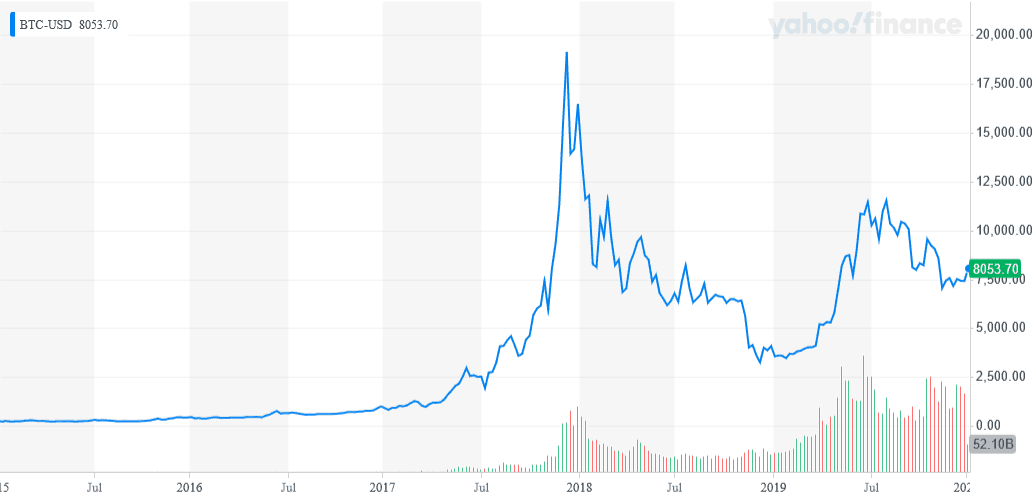 Conclusions: Palm Beach Confidential Newsletter Review
From what I found while researching this Teeka Tiwari review, I feel like it is worth investing in Teeka's Crypto Picks. I know a few people that lost a ton of money when investing in bitcoin back in early 2018. The huge spike in price caught a lot of people out.

I think that crypto investing/trading has a lot of potential, but it is probably worth having an expert like Teeka to help you through in these early days. There are so many coins and so many scams associated with crypto trading. Be careful!
I am sticking to options trading….
Good Luck!
Wesley.
I hope that my Teeka Tiwari review gave you some insight into this interesting trader! He is certainly a controversial figure in the investment/trading community. But is he legit?
Get a 2 Week FREE TRIAL to SideKickTraders massively popular trading community!
SideKickTraders specializes in fixed time daily live stream trades at market open and market close. They have a 90% success rate on the daily morning gap trades that return an average of 10% within 20 mins!