Tim Grittani: Millionaire Trader
Tim Grittani trader – What is the secret to the Tim Grittani strategy?
Disclaimer: There are affiliate links on this page. This means that if you click through and purchase anything, I could possibly make a commission without adding any extra cost to you.
Come and check out our awesome Facebook group full of people discussing stock alerts services, so that you can hear from REAL members of services and not get SCAMMED!
Today's featured Millionaire trader, Tim Grittani took $1500 and turned it into $2.7 Million! This is of course an exceptional feat. Most new traders take $1500 and turn it into $0…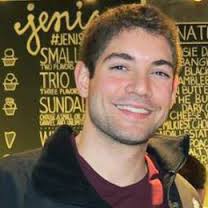 I recommend that you read about Tim Grittani and let his story inspire you. As with all the millionaire traders that I write about on this site, I recommend studying them, and learn what they did right. Then learn from their mistakes.
I have achieved financial independence by studying people who have succeeded (including many of the featured traders on this site) and working hard. It is achievable if you change your mindset and become a learning machine.
You will see a recurring theme in these millionaire trader profiles. The ability to take risks and overcome adversity is a key ingredient, this has never been truer than in the case of Tim Grittani.
The Complete Guide to Day Trading FREE EBOOK!
For a limited time, Markus Heitkoetter is giving away the electronic version of his bestselling book "The Complete Guide To Day Trading"
It's 296 pages and full of tips, tricks and practical information that you can use right away in your trading.
Click here to download the eBook now.
LEARN HOW TO WIN 90% OF YOU TRADES IN 90 SECONDS!
 >> CLICK HERE TO LEARN MORE! <<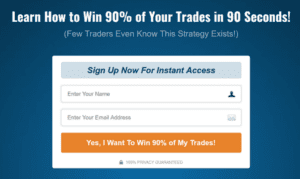 Tim Grittani – Journey to Success
Tim Grittani currently has made a verified $4.3 Million dollars trading penny stocks. He is regularly the number 1 on Profitly for realized profits. Here is a recent snapshot of his trading profits (including losses), all verified on Profitly.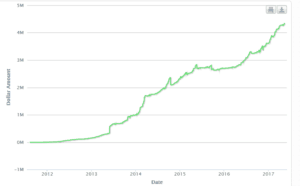 Tim Grittani started stock trading in his last year of college in 2011 –  He achieved full time day trader status by early 2012. It took Tim Grittani 9 months of hard work to become consistently profitable as a day trader. That is actually pretty fast in my experience.
Remember that Tim is one of the best traders in the world. Please remember this if you are new to trading and considering quitting your day job after a couple of nice wins. Always try and have several months of savings put aside as a buffer.
Five Key Things to Learn from Tim Grittani
#1 Tim Grittani actually tried gambling before he started stock trading. He never made any money (he did win $9000 0nce but lost it all!) so he switched to trading instead!
However, this showed he was hungry for financial success and prepared to take big risks to achieve it. It also shows he is very intelligent and tests things.
I strongly believe that the more tests you run, the wealthier you will become. Tim tried sports betting – it didn't work so he pivoted and became a multi-millionaire trader instead. Not bad!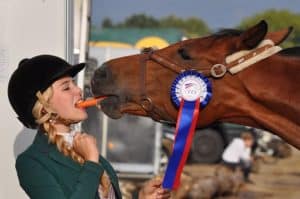 #2 Tim lost money at first until he signed up with a mentor to help him learn a winning strategy. This mentor was none other than the famous Timothy Sykes. You cannot do something incredible without help. You need to dedicate your life to making money if that is you goal.
Finding someone who has done what you want to accomplish and learning from them is a MUST. Do not be afraid to risk a small amount of money to invest in your education and success.
Nobody ever went broke spending $50, $200 or $1000 on a good course. Just ask yourself what the potential return on investment (ROI) could be. What was Tim's ROI on paying for Tim Alerts? The answer is a LOT, many 10,000's of percent points.
#3 Grittani is an aggressive trader. He goes in with a big position if he is convinced that it is working. No holds barred. Do or die! This makes certain that his wins are HUGE.
#4 Constantly refine your trading strategy to find out what is working. Compound your winning trades and keep looking for similar patterns that you have successfully traded in the past. This will speed up the learning curve and help build your account much more quickly.
#5 Focus to the point of obsession. This is crucial if you want to succeed in anything especially trading stocks. Grittani is extremely focused. You should try to be more like Tim Grittani if you want to be a successful stock trader!

Here is one of the best interviews that I could find – enjoy!
Tim Grittani Patterns
Tim Grittani always says, 'trade the ticker, not the company'. He is not a fundamental stock trader, rather he prefers to rely on the technical analysis of the current price action of a stock. So, what are the Tim Grittani patterns that make him the most money? 
The Tim Grittani patterns are very simple. Tim focuses on very simple stock indicators like moving averages, support, resistance and volume indicators.
Tim started trading 'pump and dumps' in his early days. Basically, he would find the promoted stocks that would be most likely to make massive moves up in price and he would day trade them for quick profits.
LEARN HOW TO WIN 90% OF YOU TRADES IN 90 SECONDS!
 >> CLICK HERE TO LEARN MORE! <<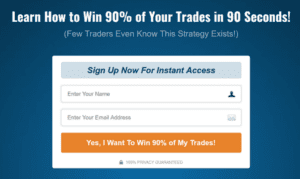 These days, Tim tends to short these types of stocks instead of playing them long. He looks for the over-extended stocks that have been pumped up in price. He then takes a short position, betting that what goes up must come down!
The favorite Tim Grittani patterns usually involves short selling a stock. One his most profitable patterns is the 'first red day' pattern.
Tim looks for a stock that has been heavily promoted and the price has massively increased over a short period of time.
Tim knows that you will get a pull-back after a stock has massively increased in price very quickly. As soon as an over-extended stock starts to pull back and break the previous day's lows – Tim shorts it.
Here is a great example of one of the best Tim Grittani patterns that worked really well – he made $66k in a single day!
These Tim Grittani patterns work, even for companies that are legit – stocks pull back almost every time. The Tim Grittani patterns work the best when the company is crooked, and they are pumping the stock for financial gain.
*****15% DISCOUNT CODE FOR MY READERS!! IF YOU BUY ANYTHING FROM TRADE IDEAS MAKE SURE TO USE MY COUPON CODE 'STP15' FOR A 15% DISCOUNT!*******
Trade Ideas is far more powerful than TradingView. If you don't know much about Trade Ideas, check out my Trade Ideas review here.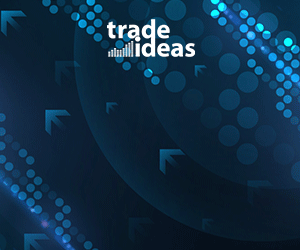 Conclusions
Tim Grittani is an exceptional millionaire trader. If you want to read more about his journey, I recommend visiting his website to learn more. You can also follow Tim on twitter (@Kroyrunner89).
Related Articles
TheoTrade Ultima Zone Spike Review
Is the PowerX Optimizer Worth The Cost?
Tim Grittani is an inspiration to me and many other traders – comment below if you have learned from him! You can learn the Tim Grittani strategy and apply it to your own trading.