SuperTrade Review (Paul Scolardi Strategy Revealed)
Paul Scolardi – The Superman Trader of The Stock Market! Read on for our SuperTrade Review (Paul Scolardi Strategy Revealed).

Disclaimer: There are affiliate links on this page. This means that if you click through and purchase anything, I could possibly make a commission without adding any extra cost to you.
FREE FACEBOOK GROUP AND FREE EBOOKS!
Check out my Facebook Group for a community of traders that are interested in stock alerts services.
If you are interested in learning an options trading strategy with a 95% win rate……check out my store of free eBooks!
The Complete Guide to Day Trading FREE EBOOK!
For a limited time, Markus Heitkoetter is giving away the electronic version of his bestselling book "The Complete Guide To Day Trading"
It's 296 pages and full of tips, tricks and practical information that you can use right away in your trading.
Click here to download the eBook now.
Let me introduce you to Paul Scolardi aka the Superman trader of the stock market! If you are looking to make a "once in a generation" Supertrade then you need to follow this guy on Twitter (@super_trades).
Paul Scolardi is probably better known as the Superman trader or Supertrades. He is not new to stock trading – he has been trading the stock market for almost 20 years.
Paul is widely considered to be one of the most successful self-made millionaire stock traders in the world. He is best known for his amazing ability to spot momentum in low float trades before anyone else is aware of it.
Come and check out our awesome Facebook group full of people discussing stock alerts services, so that you can hear from REAL members of services and not get SCAMMED!
My experience with Paul and how he trades was a good one and I truly believe that he deserves to call himself the Superman Trader.
SuperTrades has been featured in many publications including:
The Huffington Post: "Success Advice From Wall Street's Super Man"
TheStreet.com:  "Top Ten Traders To Follow On Twitter"
 Forbes Magazine: "Superman of Stocks Paul Scolardi Wants to Help You Get Super Rich"
Disclosure: Please note that some of the links on this page are affiliate links. This means that we may earn a commission, at no cost to you, if you decide to make a purchase after clicking through the link. Please understand that we have experience with these companies, and we recommend them because they are helpful and useful, not because of the small commissions that we may receive if you decide to buy something through our links. Please do not spend any money on these products unless you feel you need them or that they will help you achieve your goals.
How It All Started for Paul Scolardi aka SuperTrades
Paul started his career as a CPA in corporate finance and spent 16 years of his life in that arena. Paul started his trading career part time while working at his job in finance.
Because of this strong financial background, Paul is able to look over SEC filings and value companies very quickly. This gives him a huge advantage over the technical trader.
Because he was working a demanding full time job, he had to perfect a trading strategy that would not require him to be constantly staring at a trading screen. He devised a swing trading strategy that has netted him millions of dollars over the years.
As his trading profits began to exceed his day job (> $100k per year), Paul realized that he was rapidly compounding his trading account and achieving financial freedom.
In 2014 Paul quit his day job and traded full time, making over $1 Million dollars in trading profits in 2014.
*****15% DISCOUNT CODE FOR MY READERS!! IF YOU BUY ANYTHING FROM TRADE IDEAS MAKE SURE TO USE MY COUPON CODE 'STP15' FOR A 15% DISCOUNT!*******
Trade Ideas is far more powerful than TradingView. If you don't know much about Trade Ideas, check out my Trade Ideas review here.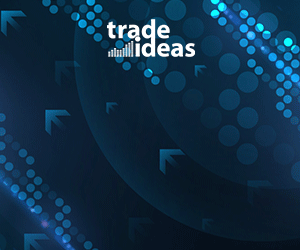 Super Trades Twitter
You can follow Super Trades Twitter account – here. I highly recommend that you follow Super Trades Twitter account because he often posts his stock trading ideas on Twitter.
Sure, you won't get alerted to the trade as early as his premium subscribers, but you will often get the due diligence and the idea. It is up to you if you trade the info or not. Be careful because Super Trades often plays low float stocks that move extremely quickly when he posts about them on Twitter.
I have followed Super Trades Twitter account since 2015 and periodically he will just tweet about some stock that will become a huge winner and make him $500,000 or some equally ridiculous profit.
All his huge winners were tweeted about many times before they reached their peak – so ignore anything announced on the Super Trades Twitter account to your peril!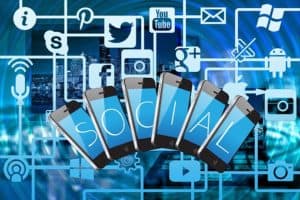 Super-Trades Profitly Chatroom and Alerts Service
In 2014, Paul started a chatroom on the Profitly platform (started by Timothy Sykes) to teach his swing trading strategy to the masses. I joined the chatroom when it opened and I strongly believe that the strategy he teaches is one of the best you can ever learn.
Super-trades strategy is not a get rich quick scheme and you must have patience and discipline to make money with it. However, there are many people who have made a huge amount of money learning the swing trading strategy.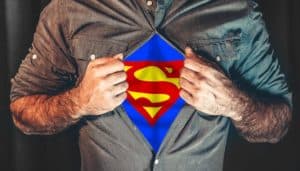 Learn how To Make a Supertrade That Makes You Millions of Dollars
SuperTrades focuses on small cap, low float stocks with huge upside potential. This has given him a bit of a reputation as a stock 'pumper' on Twitter and thelion.com. After following him for years, I don't think he 'pumps' stocks as many of his biggest wins take months to come to fruition.
He certainly doesn't just buy in, tweet out and sell into the incoming volume. Anyone that signs up and follows him carefully can see that he makes his money by having a longer term vision (this is a trait of many millionaires).
Poor people think on a daily time frame. The middle class thinks on a monthly time frame. The truly wealthy think in terms of years or even decades.
A Recent Super-Trades Massive Win!
Recently, Super-trades had a huge winning stock pick called $AGMH. The chart of $AGMH and you can see where Super-Trades bought in as the stock started to breakout of the base price (around $10 per share). $AGMH quickly tripled in price in just 3 days!
This is exactly the type of Super Trade that he is famous for. Truly inspiring to watch!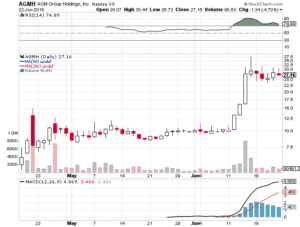 SuperTrade Statistical Results
Out of 136 buy alerts that Supertrades alerted in 2014/2015:
7 went up 200% – 400% from alert price

30 Went up more than 75% from alert price

47 Went up more than 50% from alert price

Average time to high was 40 days
This is a great track record and gives you an idea what is possible if you learn from this guy! It really does not get any better than this IMO.
Superman Trades Review
There are many Superman trades review articles out there and most of them are extremely positive because Super-Trades is legit!
Even the most cynical stock review site wrote a super trades review that is very glowing!
You can read that super trades review here.
A Supertrade Quote: Top Tip
SuperTrades has an excellent piece of advice for new traders:
"The biggest mistake I see investors/traders making is taking position sizes that are too large for their portfolio and not using stop losses when trades go against them.  Many new people want to make the money but they do not want to put in the work and discipline to be successful.  Those that do are obvious and they catch on quick and compound their wealth."
I agree 100% with this piece of advice – I see it all the time in the chatrooms that I review. I am also a huge fan of compounding your gains (Einstein once called this principle one of the most important of all time!).
Conclusions – Superman Trades Review

If you want to learn how to make money by making a huge supertrade every few months that nets you double or even triple digit percentage gains, then signing up to learn from Paul Scolardi and his Super Trades Pro Alerts is a must.
This Superman Trader of the stock market is a must follow! If you don't want to sign-up for his premium alerts service, be sure to at least follow Super Trades Twitter account.
Related Articles to this Super Trades review

Rockwell PowerX Optimizer Review
Paul Scolardi is a Millionaire Superman Trader and he has helped me make a lot of money trading stocks! Hopefully you got some value from this Super Trades review.

Get a 2 Week FREE TRIAL to SideKickTraders massively popular trading community!
SideKickTraders specializes in fixed time daily live stream trades at market open and market close. They have a 90% success rate on the daily morning gap trades that return an average of 10% within 20 mins!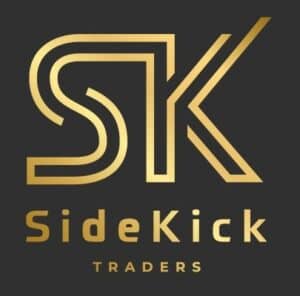 SuperTrades Review

Summary
Super Alerts has some awesome stock picks that make massive moves. We love it but if you signup, be sure to cut your losses quickly.