Webull Review: Buy Stocks Online for Free
The following is a sponsored post. All opinions are 100% my own.
Webull.com is a commission-free mobile online trading platform. I am a huge fan of commission free trading, so I couldn't resist testing it out! I am extremely excited to share my findings about this revolutionary trading platform with you. Read on for my complete Webull review.
Signup and deposit $100 or more and receive a free stock worth $8 to $1000!
FREE FACEBOOK GROUP AND FREE EBOOKS!
Check out my Facebook Group for a community of traders that are interested in stock alerts services.
If you are interested in learning an options trading strategy with a 95% win rate……check out my store of free eBooks!
About Webull
Webull is a relatively new mobile app-based brokerage platform (FINRA registered). They were established in 2017 and received SEC registration approval in early 2018.
Webull appeals to both new and experienced traders/investors. There are no commissions for buying/selling stocks and no minimum balance for a cash account. This makes the app particularly appealing to younger investors that would like to try buying stocks but don't yet want to commit to funding an account with thousands of dollars.
No commissions for buying or selling stocks means that new investors can trade with small amounts of capital, eliminating the fear of commission charges eating into their profits.
We are in the middle of a zero-commission brokerage revolution. Webull stands out to me as the industry leader due to several platform features that their competitors are lacking.
In this Webull review, I will explain why Webull is now my favorite way to buy stocks online and the advantages that the app has over competitors.
LEARN HOW TO WIN 90% OF YOU TRADES IN 90 SECONDS!
 >> CLICK HERE TO LEARN MORE! <<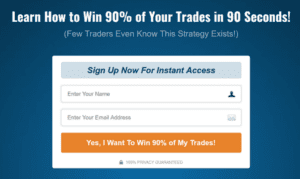 Overview of the Webull Platform
I initially downloaded the Webull app on my Android phone. The interface is easy to understand and use on my device.
I also installed the desktop version on my laptop. I generally trade stocks on my laptop, and I have found the Webull desktop interface to be very user-friendly. I still use the app to keep an eye on my trades when I am out and about.
For regular cash accounts there are no commissions or fees on any of the 5,000+ stocks and ETFs, and no fees for opening or maintaining an account. There is also no charge for using their extensive charting, screening and paper trading software – this is a HUGE advantage.
Unfortunately, they don't yet offer options trading on the platform.
For margin accounts there is a minimum $2,000 account balance requirement and they do charge margin rate fees. I never use margin (borrowing funds to trade with) so this was not a concern for me.
You can fund your account by transferring from your bank account via direct deposit or by wire transfer. The direct deposit is free, and you can purchase stocks within an hour or so of initiating the transfer.
Signup and deposit $100 or more and receive a free stock worth $8 to $1000!
Who Will Benefit from Webull?
Beginner investors and traders will benefit from Webull. The paper trading feature and zero commissions are the biggest attraction for new traders in my opinion. However, experienced traders (like myself) also love the platform. Webull is a more powerful and complex platform than its competitors, but not so complex as to be confusing.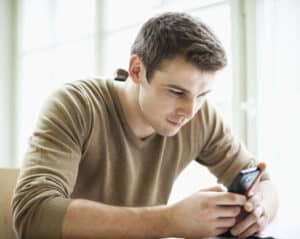 Free Paper Trading for Beginners
I have never seen this amazing feature for free in an app-based brokerage platform before! It allows new traders to get their feet wet and to test out new trading strategies without risking real money.
Webull Trading Platform Features
I am very impressed with all the features that Webull offers. It is an extremely advanced platform that is not only more powerful than the other app-based competitors, but the platforms features rival the conventional brokerage platforms.
General Market Data
As a swing and day trader, I need to keep a close eye on world events and the general market conditions. Webull has extensive real-time market data and newsfeeds that help me to gauge the trading conditions and alert me to any global events as they happen.
The American market data is free, but if you also want to keep an eye on international markets you do need to pay a fee.
Webull review – Trading Features
The trading features set Webull apart from competitors. Technical analysis indicators are easily overlaid on the charts. I mainly use moving averages and I have found those very easy to add to the charts.
The charts can be displayed in real-time and displayed using the conventional candlestick, line and bar charts. A feature I am particularly impressed with is that the charts can be displayed for as far back as 5 years, but also in multiple time increments, as small as 1 minute. If you are an intra-day trader, this is an exceptionally unusual (for app-based platforms) and useful feature.
I am a momentum trader and I really like the range of momentum indicators that are available on Webull. All the usual indicators like MACD, RSI, Bollinger Bands and moving averages are available. Unfortunately, it does cost extra for Level 2 data.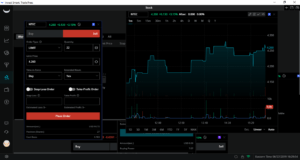 A screenshot from the desktop version of Webull. It shows a trade I made recently ($NTEC). The box on the left shows the order placement controls and the chart on the right is the intra-day chart set to a 1 min time interval.
Stock Fundamental Analysis Research Features
If you trade based on fundamentals, you will love the features that Webull allows you free access to. You get access to press releases, company insider trades, historical EPS, and various analyst recommendations. You can also get a feel for the sentiment of a company by checking out the posts about it on the app.
I love to trade stocks based on catalyst events. Webull provides a lot of information about many catalyst events! Things like IPO dates, when earnings will be released and many other important catalyst events that can alter a stock price. This is so cool having it all in the app!
LEARN HOW TO WIN 90% OF YOU TRADES IN 90 SECONDS!
 >> CLICK HERE TO LEARN MORE! <<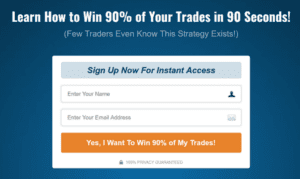 Screening for Stocks
Webull has free screening tools that are pretty good. They have a bunch of built-in screeners that I like to use. For example, with a click of a button you can screen stocks in a certain price range that are oversold by any amount.
I like to screen for stocks that are going up in price in the morning and they have a pre-built screening setting for that. You can build your own screening program for a whole variety of technical and fundamental criteria – for FREE!
Watch lists and Smart Alerts
You can compile multiple watch lists and set a 'Smart Alert' to notify you if a stock on your watch list hits a certain price or an indicator confirms. The Smart Alert feature is great and saved me so much time and effort. Normally, I would have to manually monitor a stock! The systems texts and/or emails you when your configured trigger condition is met.
The Smart Alerts have a wide range of settings. One of my favorites is the earnings date alerts. I hate holding a stock through an earnings report, so I can set an alert to tell me the day before if any company is reporting earnings. There is a wide range of Smart Alerts settings including fluctuation alerts (if a stock is rising or falling in price quickly) and price target alerts.
Real Extended Hours Trading
Webull allows trading pre-market (4am to 9:29am EST) and post-market (4:01 pm to 8pm EST). As a momentum trader, I found this particularly useful as many stocks start to increase in price due to news announcements outside of standard market hours. This feature is unusual and currently Webull is the only mobile trading app that offers full after-hours trading.
Webull Customer Service
The customer service seems to be extremely responsive compared to other platforms. This might be because the company is still in the early growth phase. The customer service can be reached via email or on the platform.
Webull Community
One of the features I love about Webull is that they hold paper trading competitions. I haven't tried it yet, but I like the idea.
Webull Review Conclusions
Online stock trading and app-based brokerages like Webull, have enabled young and new investors to start trading stocks for free.
I found Webull to be the most sophisticated and powerful app-based brokerage platform that I have tried. I love the range of screening, scanning, charting and analysis tools that the mobile app has. These are the best tools on a single mobile app trading platform, which makes Webull head-and-shoulders above their competitors in my opinion.
Here are the Pros and Cons of the Webull trading platform:
Pros and Cons
Pros
Commission free trades
Paper trading account – great for beginners
Unprecedented screening, charting, analysis and research tools
Margin accounts for short selling and leverage
Ability to make multiple watch lists and a smart alerts system
True extended hours trading
Cons
No options or forex trading capabilities
Overall, I highly recommend trying Webull and seeing for yourself just how fantastic this free trading app is!
Signup and deposit $100 or more and receive a free stock worth $8 to $1000!
Did you enjoy this Webull Review? Let us know in the comments below!