Jeff Clark Options Trader Reviews
Recently I came across this Jeff Clark trader guy. But who is Jeff Clark options trader extraordinaire ? Is Jeff Clark trader legit? I have written this Jeff Clark trader review to answer some of these questions!
FREE FACEBOOK GROUP AND FREE EBOOKS!
Check out my Facebook Group for a community of traders that are interested in stock alerts services.
If you are interested in learning an options trading strategy with a 95% win rate……check out my store of free eBooks!
I love options trading! But when I came across this Jeff Clark options trader guy, I was a little bit skeptical of his triple digit percentage gains per trade.
Disclaimer: There are affiliate links on this page. This means that if you click through and purchase anything, I could possibly make a commission without adding any extra cost to you.
EagleTrades
One trade a day 9:30am ET to 10am ET (80% – 90% win rate!). Spend the rest of the day chilling! Join EagleTrades HERE!
Daily option trade at open that lasts 15 mins then you are done! A 90% success record these last few weeks! Come and join us! 
---
Come and join my FREE FACEBOOK group where we discuss stock alerts services!
There are a few Jeff Clark trader reviews out there. Here are some of the Jeff Clark options trader reviews that you might want to check out in addition to ours (of course!).
Most of the Jeff Clark trader reviews that I found have not been strongly positive. So, is this Jeff Clark Trader legit?
Jeff Clark's Delta Report is his primary product. Let's have a look at what you get.
Jeff Clark's Delta Report Review

Jeff Clark options trading strategy is very aggressive. He primarily trades reversal patterns and claims to have made huge amounts of money for himself and his subscribers.
Options trading can result in massive gains and it can work in both bull and bear markets. It is fairly common to make 100% or even 200% gains on a successful options trade.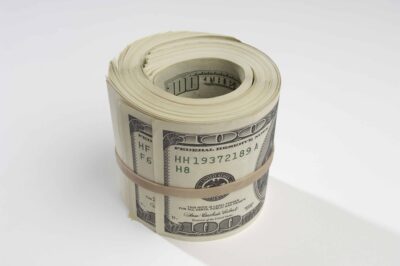 Jeff Clark's Option Delta Trader service gives you access to the following features:
Options Trading Basics Guides. Jeff supplies everything you will need to know about options trading and how to trade them.
Research Library. As a member you get access to all the different research reports that Jeff has put together.
Trade Alerts. The trade alerts are the feature that most subscribers want access to. Every week, Jeff will send out trade alerts and updates on options that he thinks will bring huge profits. You can purchase them and he will send out emails when he thinks you should sell for maximum profits.
Video Lessons. Jeff Clark has an 8-part video series where you can learn the details of his strategy. This means that you aren't just blindly following his trade alerts. Which is always a good thing!
Who is Jeff Clark trader? Is Jeff Clark Trader Legit?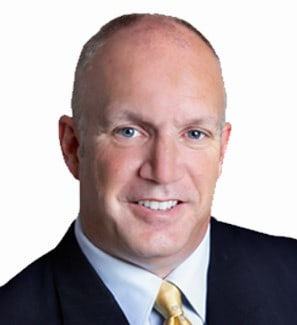 Who is Jeff Clark? How did trader Jeff Clark make his millions? Well, Jeff is an experience options trader that has been trading for 36 years! He was the editor of Stansberry Research, Pro Trader and The Short Report.
From what I can gather, Jeff worked in San Francisco until he was in his early forties. He was in the private money management business and has always been involved with investment education.
Can you believe he started trading before he was 20 years old!? He started to publish his stock and options research in the early 2000's.
Jeff Clark has an amazing reputation. Apparently, he is sought after for financial trading advice by the 1% ! He regularly alerts stocks that double in value within a few weeks! Unfortunately, there is not really anyway to verify any of these claims.
From 2005, Jeff has reportedly had 50+ trades that at least doubled!
Is Jeff Clark's Delta Report for YOU?

Jeff Clark trader scam? I don't think so.
I think that from my initial evaluation that Jeff Clark is legit. But, does that mean his service will work for you?
If you are an experienced stock trader that is just looking to dabble in some options trading, Jeff Clark's service might be a good fit for you.
It is important to realize that their is a high level of risk with Jeff Clark's strategy. This is why I don't particularly recommend joining his service if you are a complete beginner. Sure, he has some trading videos etc. but there is no chatroom or detailed 'hand-holding' in this service.
If you are a trader that just needs to be sent trade ideas and research, then you will love Jeff Clarks Delta Report service.
Jeff Clark's Delta Report is not cheap. The current price is $2,500 a year. So you would need to be trading with decent amounts of capital and be successful with the trade alerts to justify the investment in the service.
Jeff does offer a 60-day money back guarantee, so that does limit your risk.
Jeff Clark's Stock Trading Strategy: The S-Force Method
Jeff uses something called his S-Force method to make money trading STOCKS. I have search high and low but have been unable to find out what the S-Force method actually is. All I can find is that it involves trading small groups of stocks…..so not very helpful.
Conclusions
Is Jeff Clark trader legit? I believe that he is not a scam artist. However, all the other Jeff Clark trader reviews suggest that he is perhaps not the best value for money, especially for beginners. I agree with this conclusion.
I don't think that there is some kind of Jeff Clark trader scam because the guy has a stellar reputation. I think that you would probably make money if you joined his Delta Report option picks service. Am I going to join?
We will see!
Right now, I am happy with other option picking services. I hope you found this Jeff Clark options trader review helpful.

Good Luck!
Wesley
Related Articles
Jeff Clark Delta Trader Report Review
In our Jeff Clark trader review we have tried to give you a picture of who is this Jeff Clark options trader guy. Hopefully, you check out other Jeff Clark trader reviews, other Jeff Clark options trader reviews and other Jeff Clark delta trader reviews. Is there a Jeff Clark trader scam? I don't think that there is. Is Jeff Clark trader legit? Yup. He is legit. How did trader Jeff Clark make his millions? It seems that he made his millions trading options. I hope you found this Jeff Clark options trader review helpful.

Get a 2 Week FREE TRIAL to SideKickTraders massively popular trading community!
SideKickTraders specializes in fixed time daily live stream trades at market open and market close. They have a 90% success rate on the daily morning gap trades that return an average of 10% within 20 mins!