Why Penny Stock Conspiracy is The Best Value Penny Stock Picking Service
What is Penny Stock Conspiracy and why do I think that it is the best value penny stock picking service for beginners?
Penny stock picking services are often quite expensive but the Penny Stock Conspiracy program is only $47 for life-time access to a millionaire stock traders penny stock alerts!
Penny stocks are one of the most profitable financial instruments in the world. They are often discarded due to the perceived risky nature of the companies.
This fear of penny stocks comes from the long-term investment mentality, where it is prudent to avoid low-cost companies that have crappy fundamentals. Unfortunately, the big companies like Microsoft or Apple are impossible to trade in the short-term – there is just not enough price volatility. Nobody can make money from a 1% move in these 'blue chip' stocks because they are so expensive.
The trick with penny stocks is to make money from short-term events like news or press releases. The vast majority of these startup companies will never make a product or have any real profit. But it doesn't matter! You can still make massive amounts of money trading them.
If you are in a hurry or just want to get started:
Check out Tim's FREE WEBINAR about the Penny Stock Conspiracy Program!
Disclosure: Please note that some of the links on this page are affiliate links. This means that we may earn a commission, at no cost to you, if you decide to make a purchase after clicking through the link. Please understand that we have experience with these companies, and we recommend them because they are helpful and useful, not because of the small commissions that we may receive if you decide to buy something through our links. Please do not spend any money on these products unless you feel you need them or that they will help you achieve your goals. The reviews of the penny stock picking services that you find on our site are honest and genuine reviews.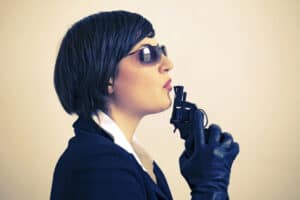 Side Note: If you are interested in learning a millionaire traders swing trading strategy for FREE:
Get access to the Swing Trading Basics DVD where Jason Bond outlines how he has been able to make millions of dollars trading stocks!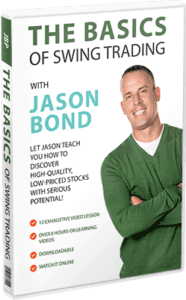 Timothy Sykes Penny Stock Conspiracy Program
Timothy Sykes is a multi-millionaire penny stock trader that has made his name and a fortune trading penny stocks. Tim now owns and runs many penny stock picking services (through the online platform called Profit.ly) that help new traders learn how to make money trading penny stocks on a daily, weekly and monthly basis.
We have already written reviews about Tim's other programs (Tim Alerts and Pennystocking Silver).
Tim Sykes is known for making millions of dollars trading penny stocks while in college.
Generally, his stock alerts and educational services are good value for money. But one of them in particular offers an extraordinary value proposition – The Penny Stock Conspiracy.
You can watch the FREE WEBINAR by Tim Sykes that introduces this low-cost stock alerts service!
What is the Penny Stock Conspiracy program?
Penny Stock Conspiracy is quite a different service compared to the other alerts services that we review. It is perfect for beginners and people that want to learn to trade penny stocks but don't want to spend hundreds of dollars to do it.
The Penny Stock Conspiracy program is also well-suited to anyone that wants to just get some awesome stock picks that they can trade and make some extra money.
Tim Sykes gives his picks and his due diligence so  that you can not only trade alongside a millionaire trader but also learn his thought process. Tim gives stocks that he is watching on a weekly basis and gives his recommendations for when to buy and sell.
Why buy Penny Stock Conspiracy?
Tim has perfected the art of finding the most profitable penny stocks before they make big percentage gains. The nice thing is that the cheap stocks he buys can be bought by anyone – they only cost a few dollars per share.
Tim uses a strategy where he profits if the price of a stock actually goes down. It's called short selling. His theory is that most of these companies are terrible and even fraudulently artificially inflate their stock prices to make money. Basically, what goes up must come down!
Penny Stock Conspiracy is quite different from many other penny stock picking alert services. One of the coolest features that you won't find anywhere else is the Trade Alert Toolbar.
The Trader Alert Toolbar is integrated with your internet browser, so as long as you are online you will receive Tim's alerts via the toolbar! This helps you to take rapid action and buy/sell the stock as quickly as possible. You don't need to check your email or phone continuously or even be in the chatroom.
The chatroom that you get access to, is also very helpful. Tim puts his online weekly newsletter in there and also emails it to subscribers.
Here is everything that you get for the ridiculously low, one-time price of $47:
Email stock alerts
Tim Sykes famous book
Trader Alert Toolbar which lets you see all of Tim's trades in real-time
Lifetime access to Tim's community
A referral to Tim's favorite broker with 30 free trades
Tim's top selling DVD called PennyStocking.
Top broker access with 30 free trades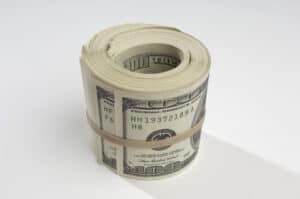 The Pros of Penny Stock Conspiracy
This program is pretty great when you think about what you get! Here are my favorite aspects of the service and why I think that you should try it:
Timothy Sykes is a world expert in trading stocks. Learning from him can really help you speed through the learning curve.
The cost is AMAZING. Penny Stock Conspiracy is the lowest penny stock picking service that I have ever come across. It only costs $47 for lifetime access! Most penny stock picking services charge 3 times that just for a single month.
The video lessons are extremely helpful. You get a lot of great education resources for your money, including the PennyStocking DVD that sells for $397.
Full money-back guarantee. This is pretty cool because the product is only $47! You can get a full refund if you don't like the service within 2 months of purchasing.
Penny Stock Conspiracy Cons
The program has a few problems. Here are the things that I don't like about it and why.
You have to use Tim Sykes broker. This comes across as sleazy, but it actually is a brilliant business move by Tim. I think part of the reason that Tim is able to sell this program for $47 life-time access is because he is likely getting commissions for referring his customers to his favorite broker account. I'd prefer to have the choice of brokerages and not be forced into his though!
That is really the only issue that I have! The service is the best value for money – mainly because it is so ridiculously low-cost!
Conclusions
Penny Stock Conspiracy is one of the best Penny stock picking services. The main thing that sets this penny stock picking service apart from the rest is the insanely low cost of the membership.
If I was new to starting penny stock trading, I'd pay the $47 without a moment's hesitation! A single winning trade pays for this service for life! So, check it out and watch Tim's presentation to see if you might want to join.
Good Luck!
Wesley
Related Articles
Jason Bond Patterns that can make you money ASAP
Kyle Dennis Biotech Catalyst Swing Trades Review
The 4 Best Stock Picking Services of All Time!
The Best Option Picking Service Reviewed
What is your favorite Penny Stock Picking Service? Have you tried Penny Stock Conspiracy?
Don't miss this FREE Swing Trading DVD (Worth $1000) AND get free instant access to THREE more stock trading training DVDs worth another $4,000 !!  I wrote a full review of this swing trading DVD here.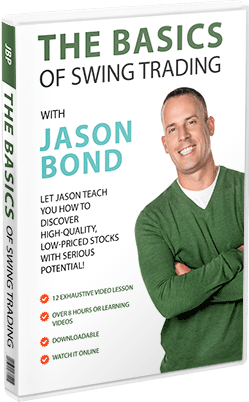 Penny Stock Conspiracy

Author Review
Timothy Sykes lowest cost penny stock picking service that costs on $47 for life-time access. You get alerts when he buys/sells stocks and a lot of great education on how to trade penny stocks.