Review of Ross Cameron and Warrior Trading
Welcome to our review of Ross Cameron and Warrior Trading!
Ross Cameron is a millionaire stock trader that teaches people how to trade stocks. He is primarily a day trader and his site, Warrior Trading, focuses on this style of trading.
He is an experienced trader that started trading penny stocks over 20 years ago during the internet boom!
Disclaimer: There are affiliate links on this page. This means that if you click through and purchase anything, I could possibly make a commission without adding any extra cost to you.
Disclosure: Please note that some of the links on this page are affiliate links. This means that we may earn a commission, at no cost to you, if you decide to make a purchase after clicking through the link. Please understand that we have experience with these companies, and we recommend them because they are helpful and useful, not because of the small commissions that we may receive if you decide to buy something through our links. Please do not spend any money on these products unless you feel you need them or that they will help you achieve your goals.
FACEBOOK GROUP: FREE!
Check out our Facebook group full of customers to various stock alerts services – get REAL opinions on services from REAL people!
If you are interested in learning an options trading strategy with a 95% win rate……check out my store of free eBooks!
Ross Cameron Warrior Trading Review
During the early 2000's, Ross found that the trading strategy he was using did not work after the internet bubble burst. Ross had to come up with a new stock trading strategy and he focused his attention on low-cost stocks that have high volatility and therefore offer many potential opportunities to make massive profits.
Ross Cameron started his education and alerts trading service called Warrior Trading in 2012. Ross initially started Warrior Trading as a blog to document his own trading journey!
The service that came out of his endeavors can help accelerate your trading education by finding the best stocks to trade and sending them to you. He explains why these stocks are good trade ideas and explains how exactly he plans to trade the stocks (e.g. buy and sell prices).
*****15% DISCOUNT CODE FOR MY READERS!! IF YOU BUY ANYTHING FROM TRADE IDEAS MAKE SURE TO USE MY COUPON CODE 'STP15' FOR A 15% DISCOUNT!*******
Trade Ideas is far more powerful than TradingView. If you don't know much about Trade Ideas, check out my Trade Ideas review here.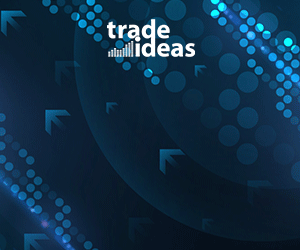 Who is Ross Cameron?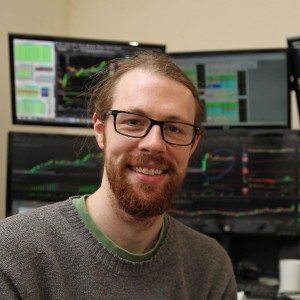 Ross grew up in southern Vermont and holds a bachelors degree from Vermont college. His interest in stock trading started at a VERY early age – in middle school (1999)!
His teacher gave his class virtual currency and they were introduced to the wonderful world of the stock market! But the real spark came a few years later (2003 ish) when Ross was in high school. His friend made $16,000 trading a penny stock using money his dad gave to him! Can you imagine ?!
Ross started trading stocks the next summer (inspired by his friends success!). He started to buy stocks in companies that produce products that he loved – but he made nothing over the summer.
College
He did not really want to go to college and he had no idea what he wanted to do. He did three semesters studying ceramics. He did it because he enjoyed it and his idea was to start a pottery studio.
Unfortunately, Ross's dad got diagnosed with cancer and Ross made the decision to move back to be with him and take care of him. He worked in a gas station during that hard time.
He managed to go to a community college in Vermont and get his associates degree in liberal studies. Ross also completed a 4 year degree with a focus on architecture and design.
Work Life
Later, Ross worked as an architect and lived in Manhattan working at a product design firm in the early 2000's. He was weighed down with debt and pretty miserable…
It got to the point where he was just so miserable (after 4 years) that he could not tolerate working another single day in an office!
Like many people around that time, Ross found that his investments were losing money and believed that he could do better by managing his own portfolio.
He quit his job and moved back to Vermont to start day trading small-cap stocks online.
Sadly, his dad passed away from the cancer. Ross inherited about $100,000 from his dad that he used to start a trading account.
He signed up for penny stock newsletters and started buying the alerts that they issued. He made a little bit of money initially, but not a significant amount. He needed to learn how to be consistently profitable and not rely on 'scammy' penny stock promoters to make money!
Ross lost nearly $100,000 over the course of 18 months when he was starting out as a day trader.
What made Ross Cameron different to 90% of traders?
Ross did not give up despite suffering the large loss. He became super analytical about his trades. He looked at every trade he had made over the 18 months and realized that if it wasn't for his top 5 big losing trades, he would have been profitable.
This is the moment where he realized that the few massive losses overwhelmed his trading account, despite hundreds of winning trades!
The lesson? CUT YOUR LOSSES FAST!
When I started trading my story was similar to Ross's. I made $20,000 with dozens of trades, but then 3 huge losses wiped out $15,000 of the profits.
How did Ross Cameron adapt to cut his losses quickly?
Ross realized that it was his emotions that were causing the massive losses. Fear of missing out on trades or 'revenge' trading where he would put more money into a losing stock to try and save it we killing his account.
Ross did something that I think EVERYONE that is struggling with this type of trading problem should do. Ross called his broker and told them to not let him trade if he was down a $1000 for the day.
This is GENIUS! He removed the biggest problem that most new traders have – emotional trading. His broker agreed and he immediately stopped any huge losses from occurring. If this guy doesn't deserve to be a millionaire trader then nobody does!
Profit/loss ratio
Ross established a positive loss ratio by implementing the broker enforced stop loss! He only needs to be right on his trade ideas about 30% – 40% of the time to NOT LOSE money.
He also looked at his top biggest winning trades to see how he could do more of those types of trades.
He realized that his top winning trades were all momentum trades.
He was finding that jumping into a stock that was already moving upwards in price was leading to his biggest winning trades. Typically, he would find that stocks that were already up 10% for the day when he purchased them were his biggest winners!
I love momentum trading, so I understand that for many people it is hard to buy a stock that has already gone up in price 10%. The natural fear is that it will sell-off, but often the opposite happens!
'A stock that makes new highs, breaks new highs'
*****15% DISCOUNT CODE FOR MY READERS!! IF YOU BUY ANYTHING FROM TRADE IDEAS MAKE SURE TO USE MY COUPON CODE 'STP15' FOR A 15% DISCOUNT!*******
Trade Ideas is far more powerful than TradingView. If you don't know much about Trade Ideas, check out my Trade Ideas review here.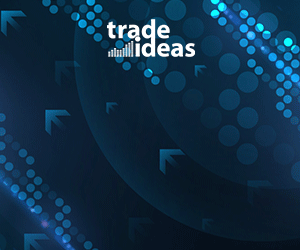 Ross Cameron's Book – How To Day Trade
Ross wrote a great book in 2015 called 'How to Day Trade'. It has been a best-seller for many years and I highly recommend it – check it out here.
Ross Cameron Trading Strategy

Ross Cameron follows the saying 'buy high and sell higher'. Warrior Trading teaches momentum trading that focuses on low-priced stocks (usually under $20 per share).
Unfortunately, the service tends to focus on momentum scalping. Usually if there is a news announcement and a stock is moving up in price, Ross will scalp it for a profit. This is not a great system for people that are looking to 'mirror' his trades.
There is just no way you can mirror someone that is scalping a trade! You will nearly ALWAYS lose money and they will make money.
I honestly think that Ross is an amazing stock trader and a genuinely nice guy. I am impressed with his laid back personality and style. He seems to interact a lot with his subscribers via a streaming video feed and live chatroom.
Overall, the strategy that is promoted in the Warrior Trading chatroom is momentum day and swing trading. There are several moderators that specialize in these trading disciplines. They also do a little bit of options and swing trading for multiple days which is my type of trading!
The strategy has worked well for Ross. He was able to take a $500 trading account and turn it into a $100,000 account in 44 days! That is INSANE!
Warrior Trading Training Courses



Ross produced multiple trading courses for his students and they are relatively expensive. They seem to be pretty popular despite the cost. The Warrior Starter Program is currently $997 for access to his beginner courses, chatroom access and trading simulator.
The next level up is what he called the Warrior Pro Program and it is expensive – $4299. You can read exactly what this includes here.
Warrior Trading has a lot of testimonials about how great his courses and services are. But who knows if they are legit or not!
Review of Ross Cameron and Warrior Trading – Chatroom



The chatroom at Warrior Trading is a very powerful resource. Ross regularly gives audio commentary on the general market conditions and trade ideas. The chatroom is full of expert and novice traders all sharing ideas for trades. Ross is not obnoxious or arrogant like some trading guru's.
Unfortunately, Warrior Trading does no offer any free trials, there are many options to try it out for a day at a time for free. They also run 30% discount sales periodically that you can take advantage of.
Warrior Trading Trading Simulator
Warrior Trading is a HUGE community! They have over half a million subscribers and thousands of premium members.
One of the coolest things that Warrior Trading offers (that most guru services don't) is access to a trading simulator service. This is an amazing way to help new traders learn, but avoid losing money while they perfect the strategy.
Just be aware that paper trading is not the same as real trading. Emotions are the biggest issue with becoming a successful stock trader and you do not get exposed to them when you don't have REAL money on the line.
The trading simulator has some great charting software built in to it, which is really cool because you don't have to pay for it.
How good a trader is Ross Cameron ?



It is always hard to verify a stock traders performance with any high degree of certainty. Ross has focused on building small accounts of just just a few hundred dollars into massive accounts! This appeals to beginners because they can relate to what he is doing.
Ross claims to have turned a $500 into $300k+ in a single year of trading momentum stocks. This is an incredible feat.
Ross does use margin (leverage) which gives him 5 times the buying power. I have used margin to trade before and it can be very helpful for small account traders. There is more risk involved though, so new traders need to be aware that they can lose more money if using margin.

Ross does share his broker statement on his website (check them out here, down at the bottom of the page) to attempt to prove that he does what he claims.
Review of Ross Cameron and Warrior Trading – Conclusions

I like Ross and his story. Clearly he is a talented trader.
Unfortunately, I cannot recommend Warrior Trading if you are looking to copy his alerts. They are just too fast to replicate. If you are looking for a solid education in day trading, they are probably a good investment for you.
Hopefully you found our review of Ross Cameron and Warrior Trading helpful – comment below if you have an experience to share!

Get a 2 Week FREE TRIAL to SideKickTraders massively popular trading community!
SideKickTraders specializes in fixed time daily live stream trades at market open and market close. They have a 90% success rate on the daily morning gap trades that return an average of 10% within 20 mins!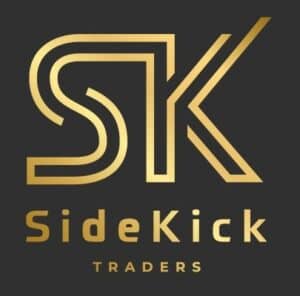 Warrior trading review

Summary
Warrior Trading is an interesting service but I would avoid it if you want to copy the alerts – they just move too quickly to replicate.