Ben Sturgill Dark Pool Picks Review
Ben Sturgill Dark Pool Picks Review
Disclaimer: There are affiliate links on this page. This means that if you click through and purchase anything, I might earn a commission for the introduction with no extra cost to you.
The Complete Guide to Day Trading FREE EBOOK!
For a limited time, Markus Heitkoetter is giving away the electronic version of his bestselling book "The Complete Guide to Day Trading"
It's 296 pages and full of tips, tricks and practical information that you can use right away in your trading.
Click here to download the eBook now.
I also highly recommend Jeff Bishops Bullseye Trades check out my full review!
Who is Ben Sturgill?
Ben is a trader that used to be a pro basketball player! He is just one of many guys that I know that were in some kind of physical sport related career before turning to trading stocks. He has been trading for 10+ years now and appears to be very successful.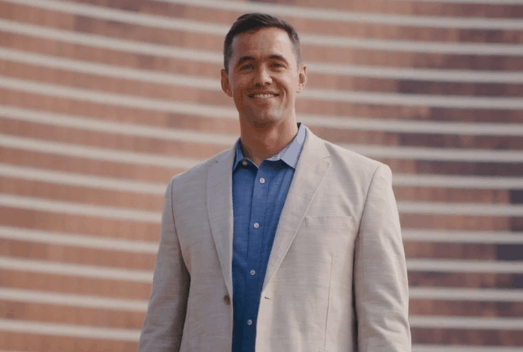 Ben Sturgill runs multiple services are RagingBull. He took over many of them and has added his own twist to existing RagingBull services. Here is a screen shot of his current services.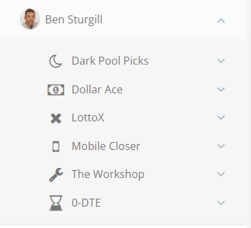 I am reviewing each service starting with the top one for this article (Dark Pool Picks). Dollar Ace, LottoX, Mobile Closer and 0-DTE are all well respected services that I can't wait to start working on!
RagingBull operates 10+ services and many of them are in my opinion the best in the industry. They seem to be real money traders that are both helpful and entertaining.
Ben Sturgill Mobile Closer Reviews
What Do You Get with Dark Pool Picks?
The main part of this service seems to be the live dynamic watch list that streams throughout the trading day. There doesn't seem to be alerts sent out or emails – rather a sophisticated live stream that updates as new tickers popup as potential trades based on dark pool orders.
Video lessons: You get access to a library of video lessons all about different topics related to trading options etc. There are dozens of videos that last from a few minutes to over an hour in length. There seem to be fairly useful.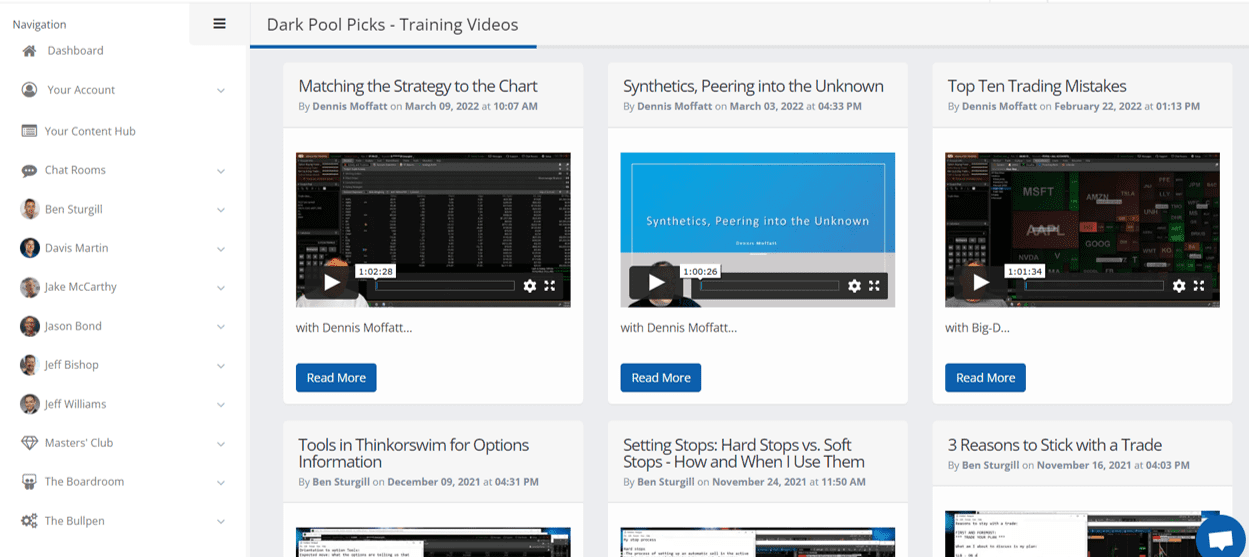 Summary and Update Emails
You get fairly short emails from Ben. These usually give a bit more information on one or two particularly interesting picks that have come up on the Dark Pool Pick scanner. Here is an example of an email.
'Dark Pool Picks Full Scope: XOM; Swimming in volume near the top of this move; big scanner hit you gotta see!
Good morning everyone,
In this Dark Pool Picks email, you will receive:
XOM; A bright future for this legacy stock?
My current positions and any changes that I've made last week to my portfolio!
Despite the market being down into the open and stocks like XOM taking a hit, I think this could be a good area to consider as the stock has more upside potential here.
With this recent price action, XOM has bounced off of its 20 day SMA and is approaching new highs.
With this current move in the pre-market, this could be the temporary consolidation that people are looking for to enter in.
Be sure to check out what else I have to say about names that came across the Dark Pool Scanner below!
XOM
XOM made an important move on Friday breaking above the key resistance level at $85.40. Volume is increasing in the public markets and several big buys went of Friday in the Dark pools for over 3 million shares plus.  So I'd be interested in the May 20 $90 calls on a break and hold of $87.20. 
Also, here is a link to stream the Dark Pool Watchlist throughout the day.

PINS MAY 20 $30 Calls $1.35
PINS has been held below it's downward moving SMAs for some time now and due for a correction. After seeing Dark Pool Activity for several days I took my shot and got the May 20 $30 Calls. I was targeting $1.50+ and so I scaled out at that price level already.  At this point I planned stop out back at break even or would stop on PINS below $24.50. That happened Friday. I'm going to give it the rest of the day today to decide.  Any new positions I'll take this week will come from the watchlist so check it out. They may automatically trigger. So here is the VIDEO TRAINING that will help you set up mechanical or automatic trigger trades to get in when the price moves. I'll be setting some of these to trigger at the price levels I indicate on the watchlist. The trailing stop or risk is up to you.'
Dark Pool Picks Dynamic Watch List
Here is an example of the Dark Pool Picks Dynamic Watch List. You get told the ticker, what the dark pool prints are and are kept updated on the current price with simple color coding.
Don't worry it's simpler to interpret than it looks! Ben Sturgill does a good job in the intro video explaining how to use the watch list. This lets you make your own trades based on this constantly updating list.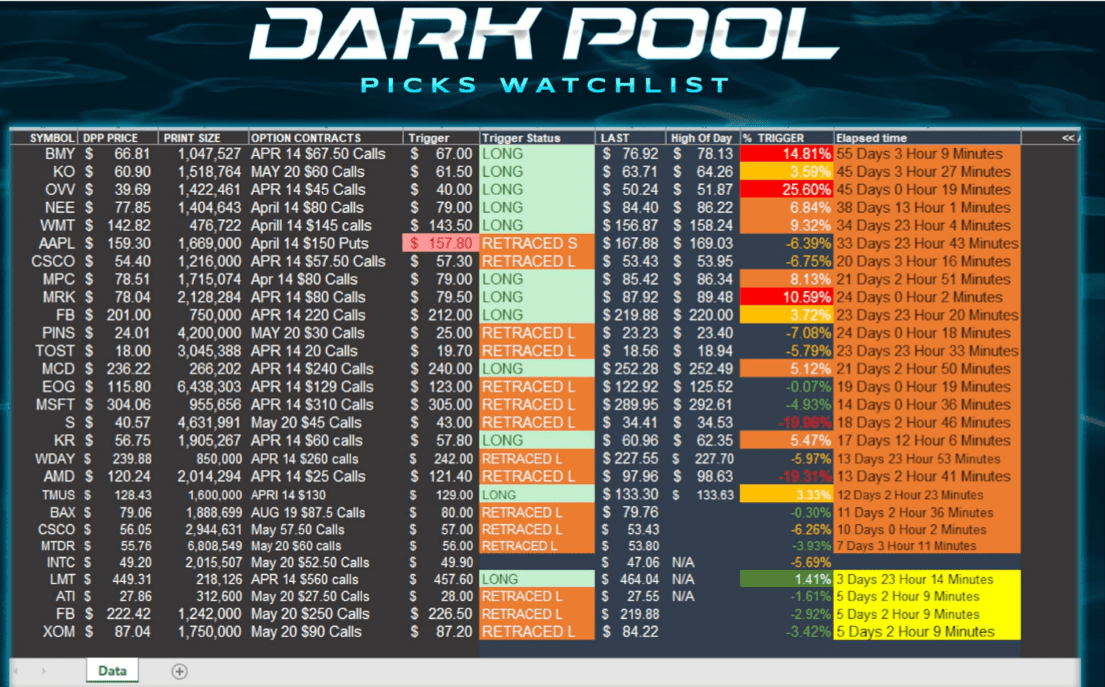 Ben Sturgill Dark Pool Picks Review: Conclusions
Ben Sturgill Dark Pool Picks is an interesting service as it seems include a dynamic watch list that updates during market hours. The emails that are sent out are quite helpful and often profitable.
Wesley
Related Articles
PowerX Optimizer Best Software for Selling Puts for Income
The Wheel Analyzer vs The PowerX Strategy
TheoTrade Ultima Zone Spike Review
Ben Sturgill Dark Pool Picks Review
Get a 2 Week FREE TRIAL to SideKickTraders massively popular trading community!
SideKickTraders specializes in fixed time daily live stream trades at market open and market close. They have a 90% success rate on the daily morning gap trades that return an average of 10% within 20 mins!