Dark Pool Secrets Review (Stefanie Kammerman)
Welcome to my Dark Pool Secrets review. We will delve into the owner of Dark Pook Secrets and hopefully you will learn about the good-looking woman (Stefanie Kammerman aka The Stock Whisperer) that runs this service. But is Dark Pook Secrets legit?
Side Note: Come and join our stock trading alerts Facebook group (How To Make Money With Stock Alerts Services)! We also have a Stock Alerts Reviewed YouTube channel which we hope are helpful.
As a new trader it's helpful to be part of a community of traders so you don't feel you are battling the market alone!
Disclaimer: There are affiliate links on this page. This means that if you click through and purchase anything, I could possibly make a commission without adding any extra cost to you.
The Complete Guide to Day Trading FREE EBOOK!
For a limited time, Markus Heitkoetter is giving away the electronic version of his bestselling book "The Complete Guide To Day Trading"
It's 296 pages and full of tips, tricks and practical information that you can use right away in your trading.
Click here to download the eBook now.
Overview of The Stock Whisperer
Side Note: My favorite alerts service at the moment….are ones I am involved in.
1. EagleTrades. Day trade scalping and options selling for passive income!
2. SideKickTraders. A mixture of stock and options alerts. Both day trading and swing trading.
3. Thetatraderz. An awesome way for smaller accounts to make passive income selling options to people.
About Stefanie Kammerman
She started as an assistant for Schonfeld Securities in 1994. She got to use Instinet basically the dark pool liquidity machine! Only the biggest trading firms had access to this – she had a huge edge so her company had a big edge.
She was entrusted with $250,000 of trading capital when her boss left for Florida (less tax!). She did so well that she started teaching other traders how she was making so much money for the company.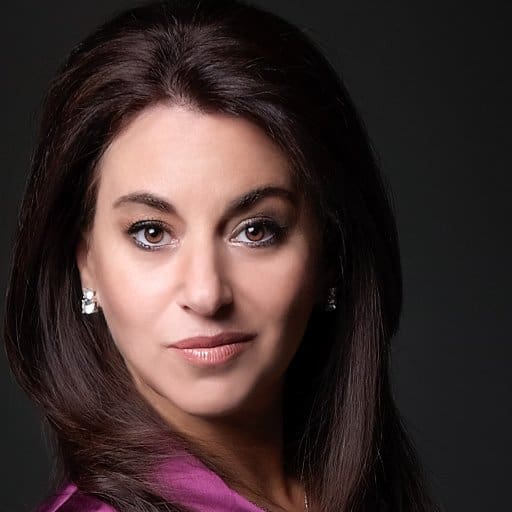 She became the 1st female rookie trader of the year at a major Wall Street firm.
Stefanie claims that over the last 4 years, she has won more than 90% of her trades – thanks to using the dark pool information. She owns and runs a dark pool trading chatroom called The Java Pit.
Dark Pool Secrets Book by Stefanie Kammerman
Stefanie wrote a book called Dark Pool Secrets that sheds light on the dark secrets of Wall Street. She explains how she has been able to develop dark pool trading strategies that help her to win 90% of her trades!
Check out her book on Amazon to see how she developed her dark pool trading strategies. Stefanie discusses all the dark secrets of the stock market and exposes the manipulation that we all know exists.
The book teaches you how to read the Dark Pool prints and how to act on that knowledge. Stefanie and her students use these techniques to eliminate emotions from trading execution.
The book contains lots of real-life examples of how Stefanie and her Dark Pool trading team has made huge returns from these trades.
She shows you how using dark pool information can be used for stocks and options trades to gain leverage and massively transform your trading rate of return!
After reading her book and watching her DVD, I am convinced that Stefanie is legit. If you listen to some of her interviews (below) you will quickly see that she is smart and knows her stuff.
She is not some actress or entertainer as one shady trading review website recently claimed (it is run by an admitted felon and competitor and thus his opinion can be ignored…).
I learned so much from her Dark Pool Secrets book! I learned all about the 4 different dark pool prints and how to act on them. This information gives traders the edge that is needed to succeed in today's markets.
Stefanie's Interview on YouTube About Dark Pool Trading

Is Stefanie Kammerman Married?
Everyone wants to know if Stefanie Kammerman is married! Dirty middle-aged men think they have a chance with her maybe?
Is Stefanie Kammerman married? My guess is yes. According to this source, she is 49 years old and married. Does it matter though? I mean come on guys! I found out who her husband is but there is no way I am sharing that info!
Stefanie has the nickname the 'Volume Printcess' because her entire dark pool trading strategy is based on dark pool trade volume on the print.
*****15% DISCOUNT CODE FOR MY READERS!! IF YOU BUY ANYTHING FROM TRADE IDEAS MAKE SURE TO USE MY COUPON CODE 'STP15' FOR A 15% DISCOUNT!*******
Trade Ideas is far more powerful than TradingView. If you don't know much about Trade Ideas, check out my Trade Ideas review here.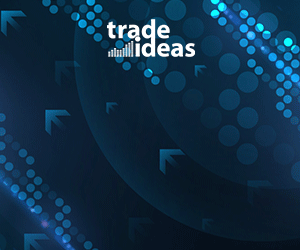 How Can You Access Information About Dark Pool Trades?
If you want to take advantage of dark pool data, you have a choice of only two brokerages.
1. Lightspeed has the lowest commissions and dark pool data feed included.
2. Charles Schwab also offers block trade data but it is a bit more expensive.
Stefanie uses the block trade indicator on Lightspeed to gather information for her trades. To understand what she is looking for and why, we need to understand more details about what the block trade indicator tells us.
What Are Dark Pools?
Most traders (even experienced ones!) don't realize that 40% of all trading volume happens in private stock exchanges called Dark Pools.
Millions of shares are bought/sold, but they are not reported for up to 24 hours.
This avoids large block trades from moving the market up or down. It helps the institutions get their huge orders filled at the price they want.
The large institutions don't even have to report any shares until all of their orders are filled – they have three hours to report their trade. Despite this, dark pool trades are still heavily regulated by the SEC.
Here is a great resource for learning more about the dark pools and who uses them.
Finding the dark pool trades are just one part of the puzzle. They don't show you if the share blocks were buys or sells. That would be too easy, right?
This is where Stefanie's Stock Whisperer strategy comes into play. You have to know exactly what to look for and have a strategy to trade the dark pool information successfully.
The Stock Whisperer Strategy
Stefanie's strategy is complex but on the surface it is easy to understand. Her most important indicator is the volume of the shares traded on the dark pool exchanges.
Obviously, the bigger the volume and value of the shares the more conviction that something is going on. The 'smart money' will not bet $100 MM on a whim.
They KNOW something.
They know that news is coming or some kind of catalyst will massively change the price of the stock.
Stefanie looks for these huge orders AND uses unusual options activity to figure out if the dark pool volume is buys or sells.
If she see's high volume options Puts AND huge dark pool share buys, the chances are that this is an institution SELLING. Of course, the opposite is true if the unusual options activity is Calls.
Unusual options activity is a very powerful tool to trade on insider (illegal) information – but if you can spot it early you can COPY the smart money.
Stefanie Kammerman does this very successfully. She often does overnight swing and day trades. Options can be extremely lucrative when you have a 90% win rate! She uses options to massively leverage her trades.
Stefanie figures out the top of a bullish run by finding where the big guys are selling their shares on the dark pool exchanges.
Imagine that you could go short or sell your long position at the very top of the chart! Stefanie Kammerman teaches her subscribers how to do just that!
If you want to get some of her insights then be sure to check out her free email list where she offers free stock picks etc.
The Stock Whisperer Reviews
The Stock Whisperer and Java Pit Chatroom both have very good reviews. They usually praise her hard work and dedication to teaching her subscribers. You can check out the reviews here.
How To Follow Stefanie Kammerman
You can follow Stefanie on several social media platforms. I recommend that you do this because she often gives out free dark pool trading information.
Twitter: https://twitter.com/VolumePrintcess
Access to the Java Pit Chatroom costs about $70 a month. That seems very reasonable. The Java Pit chatroom is very helpful as traders spot more dark pool trade prints as a team than individually.
*****15% DISCOUNT CODE FOR MY READERS!! IF YOU BUY ANYTHING FROM TRADE IDEAS MAKE SURE TO USE MY COUPON CODE 'STP15' FOR A 15% DISCOUNT!*******
Trade Ideas is far more powerful than TradingView. If you don't know much about Trade Ideas, check out my Trade Ideas review here.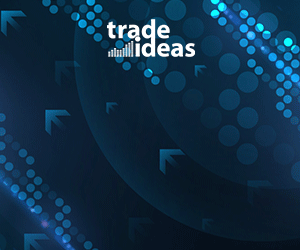 Stefanie Kammermann Dark Pool Review: Recent Results from Premium Chatroom
Stefanie is highly successful with her options trading strategy based on unusual dark pool activity. Here are some of her recent trades and results.
– Average of 3% profits on 91% of Stefanie's trade alerts.
– A recent 90% profit on $KNDI short in just 2 days! I actually got a piece of this trade….not 90% though!
– 300% on $KODK ! Stefanie spotted the dark pool activity on this the day before it exploded on news.
Dark Pool Secrets Review: Conclusions
Dark pool trading has been around for a long time. Many traders are just being made aware of the potential to profit with dark pool secret trading strategies.
Dark Pool trading gives traders an edge. Don't miss out! Signup for a Dark Pool Trading service and learn how you can copy the smart money today!
I hope you enjoyed my Dark Pool Secrets review!
Good Luck!
Wesley
The Stock Whisperer: Related Articles
Andrew Aziz Bearbulltraders Review
Sky View Trading Review (REVEALED!)
This Dark Pool Secrets review is not sponsored by anyone. It is just my honest opinion of the value of using dark pool trading strategies and the Stock Whisperer.
Get a 2 Week FREE TRIAL to SideKickTraders massively popular trading community!
SideKickTraders specializes in fixed time daily live stream trades at market open and market close. They have a 90% success rate on the daily morning gap trades that return an average of 10% within 20 mins!