My Humbled Trader Academy Review
Humbled Trader Academy review (Humbled Trader Course Review)
Disclosure: There are some affiliate links below, but these are all products I highly recommend. I won't put anything on this page that I haven't verified and/or personally used. I may get paid a commission if you buy anything through these links, at no extra cost to you. Humbled Trader Course Review.
FREE FACEBOOK GROUP AND FREE EBOOKS!
Check out my Facebook Group for a community of traders that are interested in stock alerts services.
If you are interested in learning an options trading strategy with a 95% win rate……check out my store of free eBooks!
Who is Humbled Trader?
Humbled Trader aka Shay is a swing and day trader living in Canada. She has a huge following on YouTube and I have produced several videos about her in the past.
You can buy Humbled Traders course and alerts HERE.
Here are a couple of video reviews I made about her new Humbled Trader Academy course and Discord alerts service.
Check out this swing trading tool that makes money. It's called PowerX Optimizer.
Shay is a huge advocate AGAINST lifestyle marketing in this industry. She constantly mocks traders that flaunt Lambo's in an effort to sell their own subscription services.
Her subscriber base seems to love her for this!
She focuses on just how hard trading really is.
She is one of the few female traders on YouTube…..so this probably helps her success.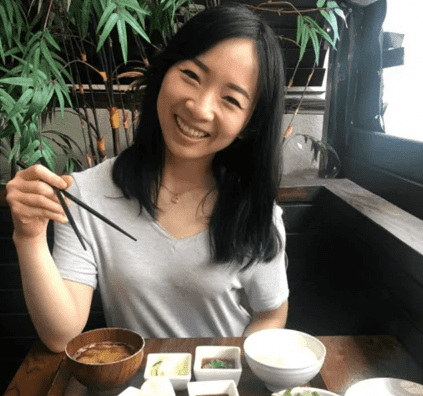 Shay has been trading for about a decade and claims to be extremely profitable.
The Complete Guide to Day Trading FREE EBOOK!
For a limited time, Markus Heitkoetter is giving away the electronic version of his bestselling book "The Complete Guide To Day Trading"
It's 296 pages and full of tips, tricks and practical information that you can use right away in your trading.
Click here to download the eBook now.
What You Get with Humbled Trader Academy
I already wrote a very detailed Humbled Trader Academy review here.
If you are interested in the Humbled Trader course – be sure to check out that review!
The cost is $1499 and includes a year access to the Humbled Trader community with watch lists and alerts as well as the Humbled Trader course.
It contains all the screenshots I have taken from inside the Humbled Trader course and my thoughts on all of the material. Also, you can get all the Humbled Trader course review details in the video below.
Humbled Trader Course Review: Conclusions
The new Humbled Trader course is one of the best courses for traders in my opinion.
Here is a summary of my thoughts about Humbled Trader Academy review….
– Easy to understand and very well presented.
– Nice focus on both overall trader discipline, psychology as well as actionable prove trading strategies.
– The quiz at the end of each unit must be completed before you can continue the course. This forced me to not skim and actually take in the information.
Overall, I highly recommend this course (currently it is in Beta testing).
It is now available to the public for $1,499 and that includes a year of the Humbled Trade discord.
Related Articles
Steve Brooks GPS Trader Review
Kiana Danial Ichimoku Secrets Review
Humbled Trader Course Review
Get a 2 Week FREE TRIAL to SideKickTraders massively popular trading community!
SideKickTraders specializes in fixed time daily live stream trades at market open and market close. They have a 90% success rate on the daily morning gap trades that return an average of 10% within 20 mins!