Options for Income Pro (Jay Soloff) Review
Options for Income Pro (Jay Soloff) Review
Disclaimer: There are affiliate links on this page. This means that if you click through and purchase anything, I might earn a commission for the introduction with no extra cost to you. In no event will we be liable for any loss or damage including without limitation, indirect or consequential loss or damage, or any loss or damage whatsoever arising from loss of data or profits arising out of, or in connection with, the use of this website. Options for Income Pro Review.

Looking to build your retirement savings despite fluctuating market conditions?
Then you won't want to miss out on Jay Soloff's Options for Income Pro. But is this program really as good as they make it sound? Read my comprehensive review and find out the full story!
Bullseye Trades: Best Alerts Service

Every Monday at the market open, Jeff sends you his weekly Bullseye Trade.
2022 has been AMAZING for these Bullseye Trades!
(+50% to 300% per week in my experience)
LEARN HOW TO WIN 90% OF YOU TRADES IN 90 SECONDS!
 >> CLICK HERE TO LEARN MORE! <<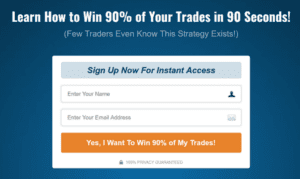 Options for Income Pro Review: What Is It?
Are you looking for a reliable source of income? Options for Income Pro is the supposedly perfect monthly newsletter tailored to meet your financial needs.
On Tuesdays, Jay Soloff provides subscribers with three unique covered call options strategies ranging from conservative to aggressive approaches that maximize profits and minimize risk.
His current mission is to assist Americans in safeguarding their depleting retirement funds with a recession-resistant approach.
Who is Jay Soloff?
Jay Soloff is the chief Options Portfolio Manager at Investors Alley, a prestigious independent research firm. His current roles include editing three of the company's most renowned publications: Options for Income PRO, Options Trading Mastery, and Profit Wheel 360.
Prior to joining Investors Alley, Jay was a renowned options trader at the Chicago Board Options Exchange (CBOE) – known as the world's preeminent place for option trading.
Furthermore, he was also instrumental in creating the initial software for digitally trading options when this concept first came to the United States.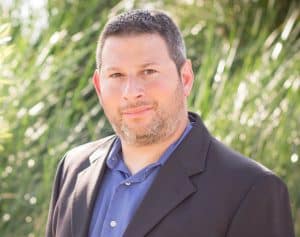 Not only is Jay Soloff a specialist in his field, but he also has experience working as a senior analyst trading options at both a hedge fund and the Kansas City Board of Trade's Wheat Futures pit.
With his Investors Alley newsletters, Jay is bringing the best strategies of successful options trading to everyone interested in learning. Through these publications, he wants to make investing knowledge more accessible and understandable for anyone willing to learn.
Jay Soloff obtained his Bachelor's Degree in Economics from the University of Illinois, and two Masters' Degrees from Arizona State University – an MBA and a Master's of Science in Information Management.
What Does Income Pro Offer?
Income Pro offers its subscribers The ONE Trade Retirement Plan. But what does this include?
The ONE Trade Retirement Plan provides the keys to creating a stable retirement income strategy from options. Here is what every membership includes:
156x Weekly Options Trade Ideas
With the ONE Trade Retirement Plan, you'll gain access to a variety of three simple options trades with promising returns every week. Regardless of your trading style — ranging from conservative to aggressive — these selections will align with your investment goals and preferences.
Not only can you gain access to Jay Soloff's perspectives on each trade, but also understand why it is worth investing in the option.
Furthermore, he shares potential issues that could prevent obtaining your desired gains and how to avoid them altogether.
12x Monthly Issues of the Options for Income Pro Newsletter
By signing up for the ONE Trade Retirement Plan, you'll gain access to 12 issues of Options for Income Pro newsletter throughout the year. Each month's edition discloses Jay Soloff's income-generating strategy utilizing options trading.
Not only does the magazine provide readers with a variety of tailored covered call strategies to suit various portfolios, but it also offers access to an exclusive section penned by Euan Sinclair–a seasoned options trader with 25 years' experience! Furthermore, subscribers benefit from this bonus material free-of-charge.
Bullseye Trades: Best Alerts Service

Every Monday at the market open, Jeff sends you his weekly Bullseye Trade.
2022 has been AMAZING for these Bullseye Trades!
(+50% to 300% per week in my experience)
LEARN HOW TO WIN 90% OF YOU TRADES IN 90 SECONDS!
 >> CLICK HERE TO LEARN MORE! <<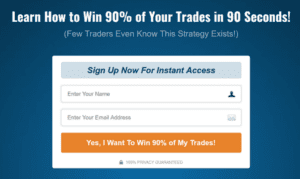 12x Monthly Sessions With the Council of Options Experts
Throughout the year, you have an opportunity to join Jay and a top-notch options strategy expert for enlightening meetings. This one of a kind approach provides you with access to invaluable knowledge that will show how to trade like never before!
You'll gain insight into the strategies of successful traders, as well as obtain exclusive option trade ideas. Past speakers include esteemed professionals such Sean Ryan from Seeking Alpha and Jay Hatfield from Infrastructure Capital Management (ICAP).
Access to Private Member Portal
As a private club member, you'll have exclusive access to the trendiest investments and the most up-to-date reports from fellow members.
The secure zone offers exclusive access to live event updates along with a direct connection to customer service should you get stuck. This feature is only available for ONE Trade Retirement Plan subscribers, so be sure not to miss out on this unique opportunity!
Options for Income Pro Review: How Much Does it Cost?
Right now, you have the unique opportunity to purchase an Options for Income Pro package for only $69 per year! Don't miss out on this incredible deal.
With a 12-month money back guarantee, this deal is one you can't pass up. If for any reason you're not satisfied with what's included, all it takes is one phone call and your subscription will be refunded in full – no questions asked!
Options for Income Pro Review: Conclusions
Options for Income Pro presents a great value at an honest price. The current economy has taken a toll on many retirement savings accounts, and the outlook is not good.
It's clear that Americans need to look beyond traditional "buy and hold" approaches when securing their future years of financial stability.
That's why Soloff created this innovative way to protect those who are retired or nearing retirement age.
Jay Soloff's ONE Trade Retirement Plan is a revolutionary method specifically engineered to bring you secure retirement income no matter what the markets are doing.
Selling covered calls is not unique to Jay. Many other services and people trade this style. For example Lance at ThetaTraderz , Jeff Bishop at Raging Bull and TheoTrades are services that use similar strategies.
Of course, trading always involves risks and nobody can guarantee which direction stocks will take, but it sure looks like selling covered calls could be an almost perfect way of making money!
For only $69, you can gain access to Jay's comprehensive income strategy process. He'll provide the insider secrets and knowledge on how to make extraordinary earnings with minimal effort by executing just one trade!
With a full year to try out the ONE Trade Retirement Plan, you have nothing to lose. If this isn't what you were looking for, all it takes is one phone call and your sign-up fee will be refunded – no questions asked!
Ultimately, this plan is an exceptional opportunity for anyone seeking financial security in retirement.
Related Articles
Options Bandits Scam or Legit?
Jeff Bishop Bullseye Trades Interview
Kyle Henris Review – Options Day Trading Coach
Options for Income Pro (Jay Soloff) Review