The Tech Trader In-Depth Review 2016
The Tech Trader Review (Harry Boxer review)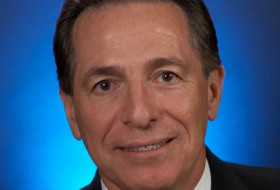 Overall, I found Harry Boxer's service to be useful. But considering the price combined with how profitable it was to my own trading, I found that other comparable services were a better choice.
00000
My Tech Trader Review and H

arry Boxer Review
Welcome to my Tech Trader and Harry Boxer review!
Before I get started on this review, please check out my favorite tools and free swing trading course that I have used to make $50,000 trading stocks! I highly recommend that you read my review of the free swing trading online course (worth $1000!) for more details on how to download the course for free and to see if the trading strategies and chart patterns would work for you.
Disclaimer: There are affiliate links on this page. This means that if you click through and purchase anything, I could possibly make a commission without adding any extra cost to you.
H
arry Boxer review – Overview
Harry Boxer is a Wall Street trader with over 40 years of experience working as a technical analyst for a multitude of brokerage firms. He has been widely published and acknowledged in publications and interviews for years. I hope that this Tech Trader review is helpful to anyone considering joining Harry Boxers Tech Trader service. It is unclear exactly what Harry Boxer net worth is.
Overall I do like Tech Trader but I suggest that Jason Bond Picks is a better choice for profitable stock alerts and over educational value.
Disclosure: Please note that some of the links on this page are affiliate links. This means that we may earn a commission, at no cost to you, if you decide to make a purchase after clicking through the link. Please understand that we have experience with these companies, and we recommend them because they are helpful and useful, not because of the small commissions that we may receive if you decide to buy something through our links. Please do not spend any money on these products unless you feel you need them or that they will help you achieve your goals.
What to expect from TheTechTrader.com: Products and services
Harry Boxer's Technical Trader (Tech Trader) provides two services: swing trading alert system and a moderated chat room with a running dialogue on day trading.
The TechTrader chat room is very active, which can be both a blessing and a curse. While there are several hundred people active at any given moment, many are new and many are experienced traders who are also willing to give out picks and strategies for success.
That being said, both those picks and the ones that Harry puts out over the course of the day are open for everyone to grab, so you have to act fast. If you're not willing to be constantly monitoring the chat room, you might miss out on the best picks of the day.
Harry also hosts a live webinar before each trading day in which he examines the stocks that are promising for the day ahead. He generally identifies and analyzes the stocks that are growing rapidly because of some breakthrough or event the day before.
The webinar continues throughout the day as he checks in to provide updates on stocks that are looking good and those that might be less reliable. In each of these webinars, Harry is open about how he is handling the picks of the day and liberally gives advice to his subscribers.
That being said, as the webinar updates throughout the day, you may have the opportunity to ask a question or two. Harry is clearly a very no nonsense and direct person- if you ask a question that he feels might waste his time, he will tell you to consult his other resources instead.
In short, it can be a bit intimidating to ask a question on the webinar, though it is ultimately very helpful.
One thing to note is that this service does not provide specific real time alerts for day traders. This service is all about analysis and recommendations, but Harry is very clear about explaining what's happening. I found this helpful in understanding how to interpret what's happening to a specific stock at a given time.
Overall, I've found the analysis provided to be really helpful and accurate, although I do think that the lack of real time alerts is something to weigh carefully. This site will not tell you exactly when it's time to buy or sell, though the analysis is excellent.
Harry also provides a swing trade service in which he analyzes and gives subscribers around five trades each week. Most of these are long swing trades. Importantly, this service does include entry alerts that will let you know specifically when it's time to buy. However, it's up to you to monitor it from here because there aren't exit alerts.
The subscription also comes along with a DVD loaded with some educational materials for those interested in learning more.
Advantages
One of the biggest advantages of Harry's service for me has been the level of investment that he puts into sharing his knowledge. It's clear from his webinars that he's passionate about not only the actual process of trading, but also in educating others and helping them to benefit from his strategies.
He really is a no nonsense trader who wants to provide the real deal for each of his customers. There's also a two week trial, so if you ultimately decide that this service is not for you, that's entirely okay.
That being said, it's important to consider the other benefits of paying for a subscription to the service. The constantly updating webinar in which you can ask questions is a valuable resource for those who are just getting into stock trading and more experienced traders.
Ultimately, I think that this service is most valuable as a teaching tool. Neither the webinar nor the other educational materials provide all of the answers and you're likely to make some small mistakes as you begin. That being said, you are provided with all of the resources and some good picks that you need to begin succeeding in the world of trading.
Some not so good things
In short, this is not a point and click service.
Although the resources provided are invaluable, if you are new to this, you might have a difficult time getting started because the entry and exit points are not always made exceptionally clear unless you have some background in this area.
It takes a lot of practice to choose the right stock from all of the ones that are thrown out in the daily lists via the chat room and webinar, and this is important to acknowledge. With practice and mastery, stock trading can be profitable, but it's not a get rich quick scheme; if you are looking for that, consider looking elsewhere.
One of the other minor disadvantages of Harry's service is that some might find him to be a bit abrasive.
This is fairly significant when it comes to the operation of the webinars and the chat room, because a sense of community is critical to building a good service. There have been a number of reports in which paying clients report feeling shut down or disregarded by Harry, but this is ultimately one thing that you will need to decide for yourself.
Despite the availability of a fifteen day trial period, this is a fairly serious investment to make if you are unsure about investing in a service like this one. The pricing is reasonable at around $200 a month. That being said, as with most services, if you put in the time and energy into learning how the system works, you will likely see a large return on your investment within time.
One final thing for you to consider is that many of the tech trader review articles available on Harry's service are likely generated by his team or paid affiliates.
If you take a quick look at Investimonials or other review sites, you may note that there are a series of five star reviews that were all made within the same month and year in the midst of a series of negative reviews. A number of reviews do state that they have found the service to be largely unprofitable because of the overall nature of the picks. At the same time, many reviews discount this. (I personally have had a fairly good experience by following the picks provided and using the alert system.)
This is not to say that Harry's service is not good for the right person- but it is worth considering the nature of these reviews and honest ones before you determine whether it's worth the investment to subscribe to the service.
Final Verdict – The Tech Trader Review summarized
Harry Boxer's system does work and provides excellent educational materials both for those just starting out and those with more experience.
Unfortunately, the limited capacity for asking questions in the webinar due to Harry's somewhat blunt and cold attitude, in addition to the limited usefulness of the chat room, makes it a little difficult to connect with the established community of traders.
That being said, the system did make me money and I was happy with the growth I experienced not only of my funds, but also of my knowledge when it came to stock trading.
Considering the disadvantages (Harry's blunt personality and the comparatively somewhat limited services) of Tech Trader, I found that there were other stock picking services out there that happened to be a better match for me such as Jason Bond Picks.
Two hundred dollars a month is a fairly serious investment, so it is important to make sure that you feel you are getting the best value for your time and funds.
Click here to visit TheTechTrader.com for more information
Related Articles
Jason Bond Three Patterns that WORK
Weekly Money Multiplier Review
Option Profit Accelerator Review
Option Profit Nexus by Jeff Bishop
Connor Bruggemann Millionaire Trader
Davis Martin Daily Profit Machine Review
My Tech Trader review found an interesting service but little is known about Harry Boxer (e.g. H

arry Boxer net worth

?). This H

arry boxer review will hopefully guide your choice of stock trading service.
Get a 2 Week FREE TRIAL to SideKickTraders massively popular trading community!
SideKickTraders specializes in fixed time daily live stream trades at market open and market close. They have a 90% success rate on the daily morning gap trades that return an average of 10% within 20 mins!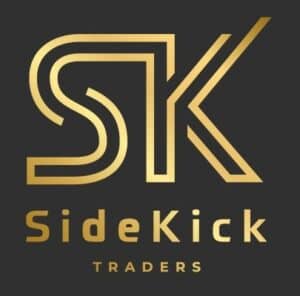 Tech Trader Review

Summary
Not bad. Not our first choice though!
Accuracy of Picks (Profits)