Chaikin Analytics Review
Chaikin Analytics Review
Have you heard of Chaikin Analytics? It is a research platform that gives you the tools you need to help you invest and trade in the market. It was invented by Mark Chaikin (a veteran investor).
You might have heard of him from the well-known indicator, the Chaikin Oscillator.
Side Note: Come and join our stock trading alerts Facebook group (How To Make Money With Stock Alerts Services)! We also have a Stock Alerts Reviewed YouTube channel which we hope are helpful.
As a new trader it's helpful to be part of a community of traders so you don't feel you are battling the market alone!
Disclaimer: There are affiliate links on this page. This means that if you click through and purchase anything, I could possibly make a commission without adding any extra cost to you.
My Favorite Alerts Service
Bullseye Trades: My favorite low-cost options alert service review!
My favorite indicator system (after 10 years of looking!).
My top trading strategy and indicator system recommendation after 10 years of searching is the GPS Trader by Steven Brooks.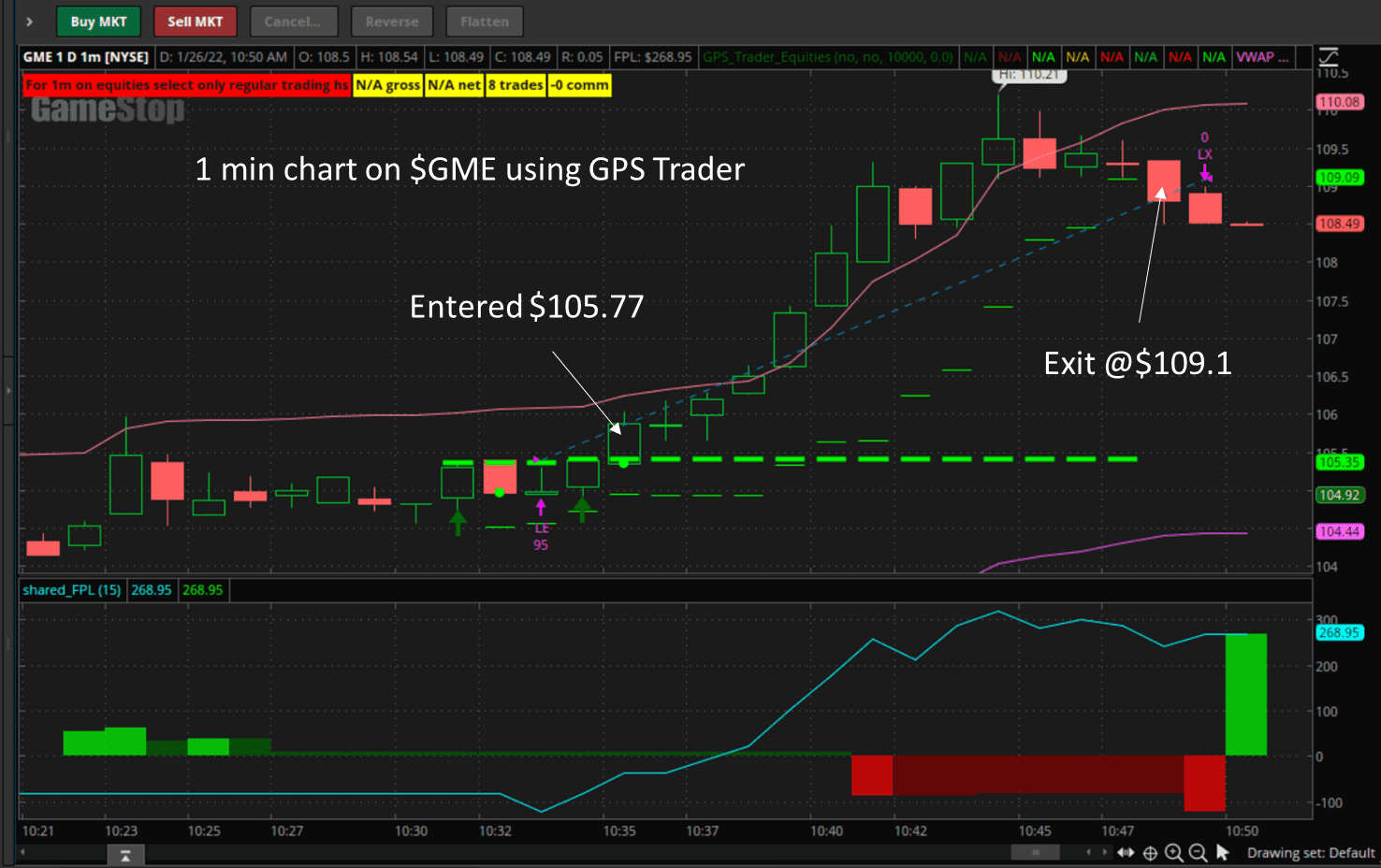 The Complete Guide to Day Trading FREE EBOOK!
For a limited time, Markus Heitkoetter is giving away the electronic version of his bestselling book "The Complete Guide To Day Trading"
It's 296 pages and full of tips, tricks and practical information that you can use right away in your trading.
Click here to download the eBook now.
Chaikin Analytics Review
As traders or investors we welcome any tool that can help us beat the markets.
In 2011 Marc came up with Chaikin Analytics to help with quantitative analysis. But, does it work and can it help you?
The Chaikin Power Gauge Rating
Can it really be this simple? You type in a ticker and a simple 'power gauge' gives you a rating of bullish or bearish based on a simple color scheme. Green is super bullish and red is bearish.
It sounds so easy but a lot of work went into this system, including back testing 10 years of data. you can see a screenshot for AAPL that shows it as neutral with a summary of why.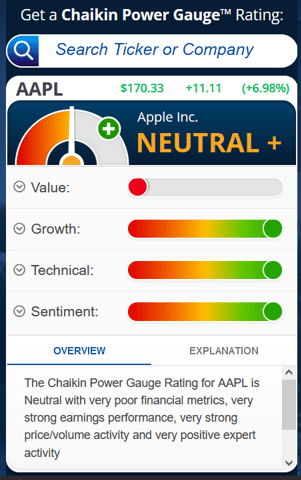 So basically – red is bearish, green is bullish and yellow is neutral.
Underneath the hood the system is using twenty different factors to arrive at an overall ratings. There are 4 categories that it rates: financials, earnings, technicals and expert opinions.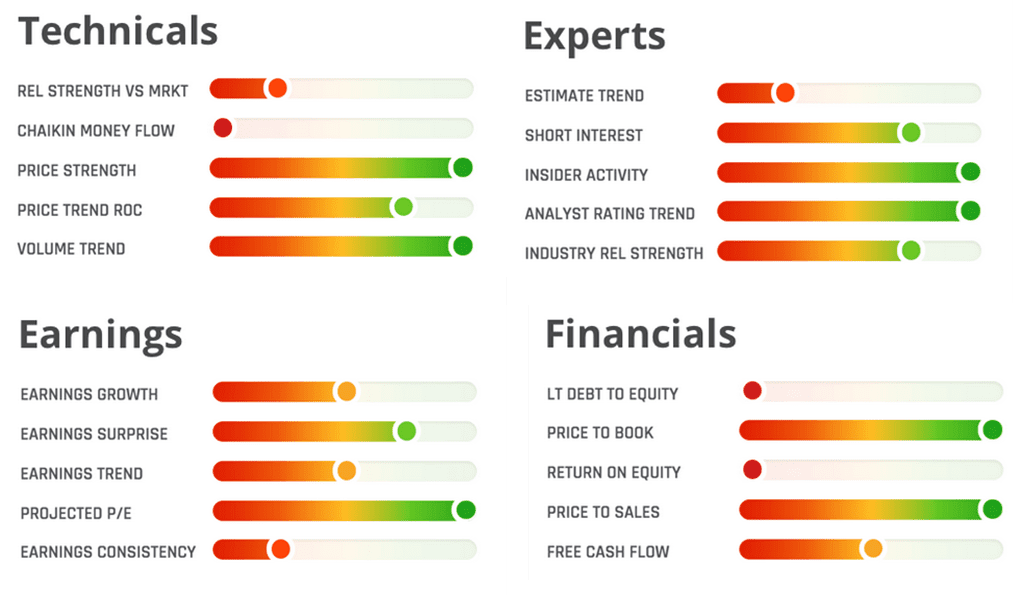 These factors combined with Chaikin Money Flow (CMF) for the basis of the rating scale.
My favorite indicator system (after 10 years of looking!).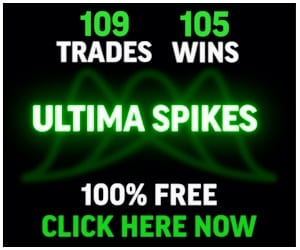 What is the Chaikin Money Flow?
You might have heard of the Chaikin Money Flow. It is fairly popular amongst traders. It's an indicator that tells you if the money flow is positive or negative for a stock – indicating if the flow is bullish or bearish.
There is a 0-line and the color coding is easy to understand. Green means net buying pressure and red means net selling pressure.
This gives the trader the simple signal to buy a stock if there is net buying pressure and to sell it if there is net selling.
It's a bit like using the Dark Pools to track what big money is doing.
My top trading strategy and indicator system recommendation after 10 years of searching is the GPS Trader by Steven Brooks.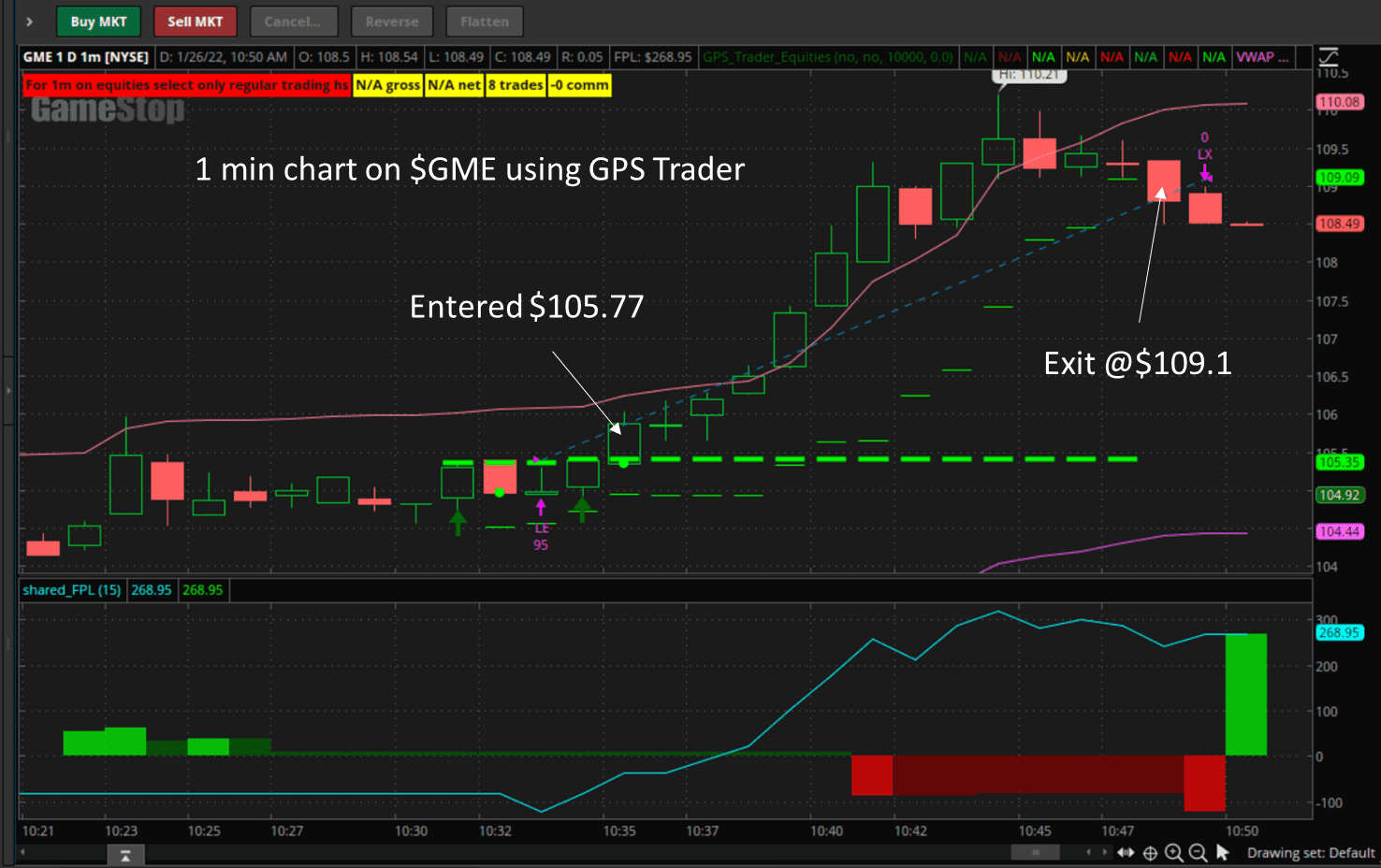 **You can also just try one of these stock picks every week for FREE by clicking below and following the instructions to sign-up for the free weekly pick.
Chaikin Analytics Review: Marc Chaikin
Marc Chaikin is the brains behind the analytics tools. He founded Bomar Securities and is known for his stock analysis.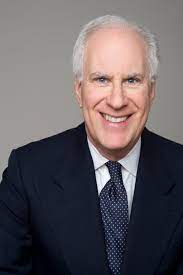 Marc has been in the industry for over 50 years! He started as a stockbroker in 1965. Twenty years later (before many of us were born….) he started his journey into stock market indicator development.
He was on CNBC doing financial presenting BEFORE it was even called CNBC.
We are talking back when computers took up whole rooms! Marc used these early computers to trade test his trading strategies and indicators.
Other notable achievements include:
The first real-time analytics workstation for traders

Invented the Accumulation Distribution Line indicator 

Chaikin Volume Accumulator (VAC) indicator
Chaikin Analytics CEO

Carlton Neel
Carlton is the CEO of the company. He has been in the industry for many years having worked for firms like J.P. Morgan and others. He has had a hedge fund and has specialized in mutual funds.
The other main guy at Chaikin is Pete Carmasino. Pete is the Head of Sales. He has been in the industry for over 20 years as well. These guys have serious experience!

The Chaikin Analytics System
So, we mentioned that you get access to the Chaikin Power Gauge Rating System when you subscribe to the Chaikin Analytics System. Which is pretty cool.
You can get a bunch of great extras when you subscribe via the annual subscription. These include extra content and videos. You also get buy/sell alerts via email and some extra earnings insights. There is also the Chaikin Stock Screener that is pretty helpful.
My favorite indicator system (after 10 years of looking!).
Chaikin Analytics Review: Power Gauge Investor
The Power Gauge Investor is a newsletter that is published every month. It includes a top stock recommendation and a list of other interesting stocks to watch. These are usually small cap stocks.
Chaikin Analytics Power Gauge Report
Marc sends subscribers his mid and large-cap stock recommendations from the Power Gauge. You get access to the Power Pulse system that gives you a rating on any stock. You also get access to the model portfolio.
Chaikin Analytics PowerFeed Free Email Newsletter

This is a daily email that has a bunch of ideas in it. Usually some insights into the markets and some extra commentary from one of the experts on topics like the rating system or an interesting topic in the industry.
Chaikin Analytics Review: Cost?
Chaikin Analytics costs $595 per quarter or $1,595 per year but they do offer a 14-day free trial. Is it worth it? It depends on what you are looking for in a service.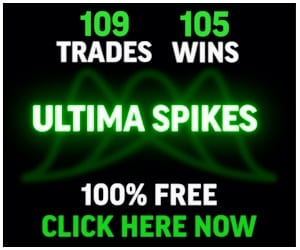 Chaikin Analytics Review: Conclusions
Chaikin is a good platform for finding stocks that you might want to trade. The system is powerful and very user-friendly. I love how the rating system combined both fundamental analysis and technical.
This is a system that is probably best suited for a medium term swing trader. It's not a standalone platform – you will need other tools for screening or charting. Something like Trade Ideas would be good for this.
This is great because you can benefit from the rating system regardless of the way you trade or invest. Overall, this is a great service that allows you to benefit from Marc Chaikin's 50 years of experience in the markets.
My favorite indicator system (after 10 years of looking!).
Wesley
Related Articles
Kiana Danial Make Your Money Work for You (Review)
Steve Brooks GPS Trader Review
Chaikin Analytics Review
Get a 2 Week FREE TRIAL to SideKickTraders massively popular trading community!
SideKickTraders specializes in fixed time daily live stream trades at market open and market close. They have a 90% success rate on the daily morning gap trades that return an average of 10% within 20 mins!