Microcap Millionaires In-Depth Review
Microcap Millionaires Review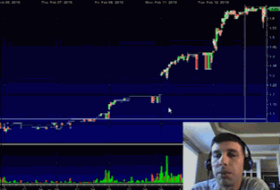 If you prefer to trade micro cap or penny stocks then it's worth getting some advice from Matt. I would recommend this service as one of the best ones for small cap stocks.
00000
Microcap Millionaires Review – What are penny stocks?
Welcome to my review of the famous Microcap Millionaires newsletter. Is Microcap Millionaires any good? What is the Microcap Millionaires track record? Read on to find out!
FB group and FREE eBooks
Come and check out our awesome Facebook group full of people discussing stock alerts services, so that you can hear from REAL members of services and not get SCAMMED!
If you are interested in learning an options trading strategy with a 95% win rate……check out my store of free eBooks!
Disclaimer: There are affiliate links on this page. This means that if you click through and purchase anything, I could possibly make a commission without adding any extra cost to you.
The Complete Guide to Day Trading FREE EBOOK!
For a limited time, Markus Heitkoetter is giving away the electronic version of his bestselling book "The Complete Guide To Day Trading"
It's 296 pages and full of tips, tricks and practical information that you can use right away in your trading.
Click here to download the eBook now.
When dealing with penny stocks, you choose to support a given business with an investment, or a "pick". If the stock does well on the market, you will gain from that success as the value of the company increases.
However, there is a great deal of risk if it goes poorly and the company's value depreciates.
In this Microcap Millionaires review I will cover how the professionals at Microcap Millionaires profit from these penny stocks.
LEARN HOW TO WIN 90% OF YOU TRADES IN 90 SECONDS!
 >> CLICK HERE TO LEARN MORE! <<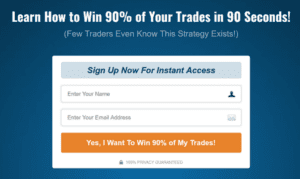 Penny stocks offer opportunity for great gain and huge loss in equal measure- you could either make or lose thousands depending on the stocks you choose.
For this reason, it is critically important that you have a clear understanding of penny stocks and how they work.
Is Microcap Millionaires Any Good?
This is where MCM comes in and helps first-time buyers and experienced traders alike. The Microcap Millionaires newsletter provides the information and resources needed to get started with penny stocks and avoid big losses.
So if you are asking 'is Microcap Millionaires any good?' then the video below should start providing you with some answers.
Please read my entire Microcap Millionaires review to find out more!
Microcap Millionaires review: What does Microcap Millionaires have to offer?
I have been subscribed to MCM for a few years now and have been very successful in part because of the strategies and picks that the newsletter offers.
One reason I rely on the Microcap Millionaires newsletter is because of the unique approach that they take.
The newsletter provides inside information that you really can't find elsewhere about how to choose the picks that will help you invest wisely instead of choosing blindly.
I trust Microcap Millionaires above other newsletters because the information comes directly from Matt Morris, the founder of Microcap Millionaires newsletter, who created his own financial success using these strategies.
And the newsletter is actually understandable- even for first time buyers- because it's not just yanked out of a textbook or written in complicated jargon.
It's important to understand what you're actually getting when you sign up for Microcap Millionaires, especially because it's a pretty significant investment at first.
You'll receive frequent newsletters with insider details about Morris' picks each day.
Microcap Millionaires claims that this is all you need to get started with penny stocks, even if it's your first time using them. There are also several videos on the site that walk users through how to make stock picks in meticulous detail.
They're straightforward and answered all of my questions quickly and without me needing any further clarification.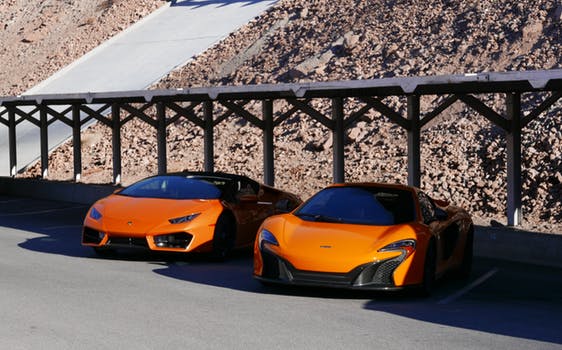 I was pleasantly surprised when I got the first newsletter a few years ago. Microcap Millionaires specifically detailed how to choose picks and how to get started, but also explained why each pick was a good choice or not.
The newsletter makes subscribers feel knowledgeable enough to make these decisions on their own instead of having a robot or machine make them for them instead. It is empowering to feel so confident with these investments, especially if you previously had no experience with this sort of thing.
LEARN HOW TO WIN 90% OF YOU TRADES IN 90 SECONDS!
 >> CLICK HERE TO LEARN MORE! <<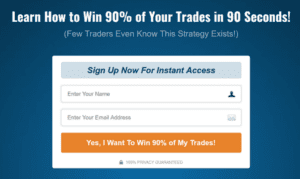 I was also happy to see that there weren't any stocks on Morris' picks list that were obviously just there as place holders or time wasters.
A lot of similar newsletters just supply easy to name stocks to make money off of first-timers, but Microcap Millionaires isn't like that. Instead, it provides strategies to learning the signs of when a stock is getting big and when it's time to invest.
The Complete Guide to Day Trading FREE EBOOK!
For a limited time, Markus Heitkoetter is giving away the electronic version of his bestselling book "The Complete Guide To Day Trading"
It's 296 pages and full of tips, tricks and practical information that you can use right away in your trading.
Click here to download the eBook now.
Advantages of using Microcap Millionaires Newsletter

I have had an excellent experience while benefiting from Microcap Millionaires, but I think it's important to specifically address both the pros and the cons of subscribing to the newsletter, especially for those of you who might be as nervous about this service and first-time penny stock trading.
One thing that finally convinced me to try Microcap Millionaires was the reasonably high success rate. Obviously, these things are never going to work 100% of the time, because not everyone is willing to put 100% into the program.
It's also important to keep in mind that some people go in expecting to make millions of dollars within a couple of years.
Penny stocks don't work like that, no matter which service you subscribe to. However, reviews on the website show that you'll benefit from Microcap Millionaires if you put a reasonable amount of funding and effort into the program.
If you follow the strategies provided like I did, you can definitely expect to make some huge profits (my biggest gainer in a week from one of Morris' picks was in March of this year that netted me 233% of my initial investment).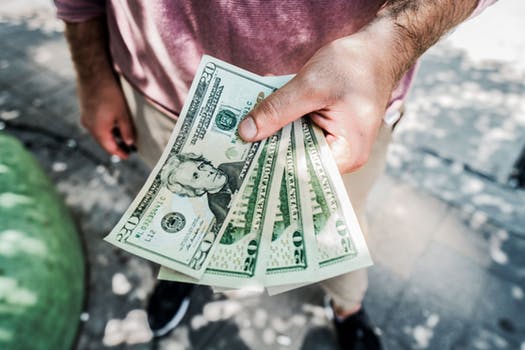 Another huge benefit of Microcap Millionaires is that you can begin with as little or as much investment as you feel comfortable with.
If you are only comfortable putting in small amounts of time and funding at first, Microcap Millionaires provides that opportunity, unlike many other newsletters. Most of the people subscribed are beginners with a reasonably high success rate after their first endeavor or two.
When I began a few years ago, I started out small and then gradually got more comfortable until I was able to invest significant funds and time to receive even more gain than before. Years later, I have seen substantial gains because of these investments.
Microcap Millionaires Price – Free Trial!
At the end of the day, though, there's one trump card when it comes to the pros of choosing Microcap Millionaires: there's a free trial.
If you're like me, you're never set on committing to a service or program until you're sure that you can benefit from it. That's why Microcap Millionaires was so good for me.
I got a free trial and instantly realized I could benefit from the full newsletter, even though I only received two free picks and a strategy or two to help me get started.
I finally bit the bullet and signed up, and I haven't looked back since and am still a member today.
LEARN HOW TO WIN 90% OF YOU TRADES IN 90 SECONDS!
 >> CLICK HERE TO LEARN MORE! <<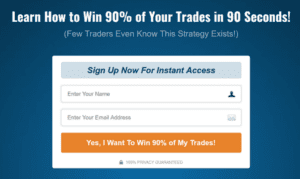 The Disadvantages of the Microcap Millionaires newsletter

Okay, confession time.
Although I've really enjoyed using and writing this Microcap Millionaires review, there are definitely a few disadvantages to the newsletter that you should be aware of before you sign up.
None of these are deal-breakers, but they're all good to keep in mind if this is your first time in penny stocks.
First of all, Microcap Millionaires is just a newsletter.
It's a little outdated in that there's no constant stream of information coming at you via text messages or constant emails.
Because of this, you're going to miss deals and things will almost always shift in the businesses you're interested in while you're offline.
I find that I'm often left in the dark in between issues, which can be dangerous because stocks shift so unpredictably and I can't react immediately if something changes. I've experienced some minor losses because of this.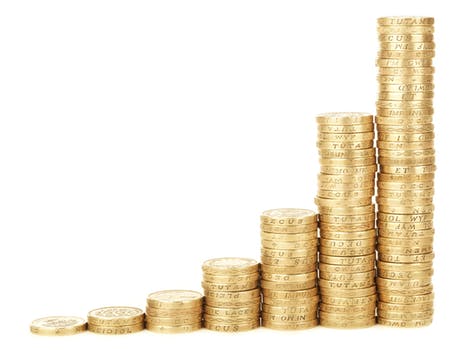 Similarly, you won't ever receive special opportunities (basically discounts or flash sales) via newsletter because the markets are all closed to you during the day. You're dependent on what you receive in that newsletter.
Microcap Millionaires track record
Microcap Millionaires track record: I haven't been able to find any kind of verified Microcap Millionaires track record.
This is a bit weird and not exactly confidence inspiring for new traders. They have a Microcap Millionaires track record for 2012-2013 on their website but it is not verified in anyway.
However, this is not that unusual and it could actually be a positive sign – they are not boasting about how great they are!
In short, Microcap Millionaires is a little outdated in comparison to other organizations and mentors in my experience.
That's not to say that you can't gain from it- I definitely have experienced far more gains than losses while subscribed. It's just that you might want to pair Microcap Millionaires with another newsletter or mentor that will provide you with more constant updates so that you know you'll have all of your bases covered.
Final perspective. Would I recommend this service? Is Microcap Millionaires any good or worth the money?

As you have just read in this Microcap Millionaires review , there's much more to gain than to lose from Microcap Millionaires.
My experience with the newsletter has been largely positive, like many of the reviews on the website. The negative elements of the experience are entirely due to the lack of constant alerts about what's going on right now with the stock exchanges.
I would suggest that you take a look into pairing Microcap Millionaires with another newsletter that might help you to stay on top of stocks as they shift while using Matt Morris' strategies for managing them.
Knowing what's happening as it happens is one of the most important parts of achieving financial gain from penny stocks.
But most importantly, the Microcap Millionaires newsletter is reliable. It's consistent. It won't try to lie to you or hide the best picks or strategies for success, which is critical for you as you figure out penny stocks for the first time or after years of experience.
It's a low commitment, low risk introduction to the world of penny stocks.
The Microcap Millionaires newsletter helped me to effectively choose and manage picks, and brought me to a place where I could confidently and successfully accomplish what I needed to.
I am confident that if you chose Microcap Millionaires and invested the right amount of time, effort, and funds, you would benefit from it in the same way that I did.
Keep in mind that the greatest testament to the success of this newsletter is that there are huge numbers of satisfied clients like me who stay subscribed for years.
Especially when paired with another mentor or newsletter, Microcap Millionaires is sure to be a sound investment. I hope that you have found this Microcap Millionaires Review helpful and please leave any comments or feedback in the comments below!
Click here to visit MicrocapMillionaires.com for more information
Related Articles
Steve Brooks GPS Trader Review
Kiana Danial Ichimoku Secrets Review
Sky View Trading Review (REVEALED!)
I hope that you have enjoyed this Microcap Millionaires Review ! So is Microcap Millionaires any good? Try the free trial and find out!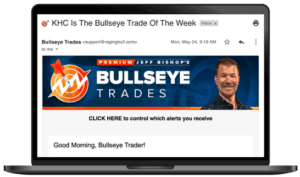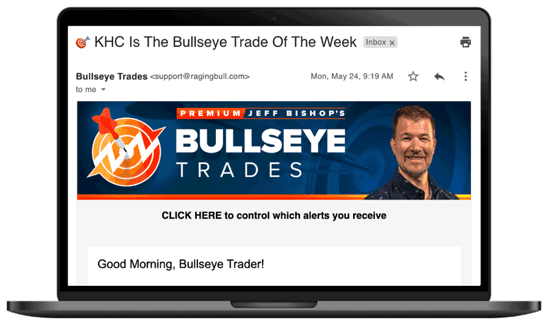 Microcap Millionaires Review

Summary
Low-cost + high value = Microcap Millionaires!
Accuracy of Picks (Profits)