Penny Stock Egghead Review
Penny Stock Egghead Review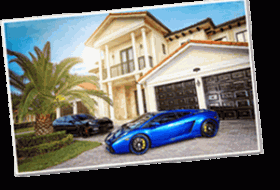 Price: One time lifetime access fee of $97
00000
Here is My long Awaited Penny Stock Egghead Review
**Update 1/6/19 Penny Stock Egghead has been discontinued*
Disclaimer: There are affiliate links on this page. This means that if you click through and purchase anything, I might earn a commission for the introduction with no extra cost to you. In no event will we be liable for any loss or damage including without limitation, indirect or consequential loss or damage, or any loss or damage whatsoever arising from loss of data or profits arising out of, or in connection with, the use of this website.
Through this website you are able to link to other websites which are not under the control of stockalertsreviewed.com. We have no control over the nature, content and availability of those sites. The inclusion of any links does not necessarily imply a recommendation or endorse the views expressed within them.
Bullseye Trades: Best Alerts Service

Every Monday at the market open, Jeff sends you his weekly Bullseye Trade.
2022 has been AMAZING for these Bullseye Trades!
(+50% to 300% per week in my experience)
Welcome to my Penny Stock Egghead review! I always try to give the most honest, accurate and full reviews on here.
To be able to write this Penny Stock Egghead review, I paid the small flat one-time fee to Penny Stock Egghead to receive a minimum of one 'hot' penny stock investment pick every week.
To me this $97 flat one-time fee for lifetime stock picks with full due diligence is probably the best value the pennystock pick industry has to offer!
Penny Stock Egghead has over 15,000 subscribers making his penny stock service one of the largest!
 The advice on the weeks chosen penny stock pick is generally issued at the end of the week (typically Thursday or Friday). I have found this fantastic because it allows me to do my own due diligence and verify the facts in the report over the weekend.
This means that I am ready to buy the penny stock (if it looks good!) when the market opens on Monday.
The creator of Penny Stock Egghead is a millionaire trader called Nathan Gold. This Penny Stock Egghead review would not be complete without a profile on Nathan Gold.
Nathan Gold is an interesting man who has developed a trading system that makes him and his subscribers thousands of dollars per day. Unlike many of the much more expensive chatroom based pennystock alerts services, Nathan Gold does not reveal his strategy readily to anyone – it is proprietary information that helps him run his business.
I respect this, however I approached Nathan Gold over email and he did give me a few clues on his strategy and how he finds his Pennystock picks.
Penny Stock Egghead Review: How does Nathan Gold pick the stocks?
Nathan Gold revealed that to the beginner penny stock trader, any large price spikes appear completely random. However, they are not random and Nathan Golds research revealed that these 'random' price spikes are caused by unethical stock promotions.
Nathan Gold has followed the path of many before him to benefit from the 'dodgy' activity of penny stock promotion. Nathan Gold does this, not by running the stock promotions, but rather using the promotional material and insider knowledge on the main players and strategies to find cheap penny stocks that are about to because very expensive as a result of these promotions.
Penny Stock Egghead Review: Due Diligence
Penny Stock Egghead performs due diligence like no one else in the penny stock business! Nathan Gold knows how risky the Penny Stock trading world can be and he insists that all of his picks pass a rigorous 17-point test in order for him to issue the reports to his subscribers! This allows himself and his subscribers to make huge profits for minimum risk. This hardcore due diligence is essential because the majority of penny stocks are not good investments!
Subscribers call the due diligence that he performs the 'Gold Gauntlet' – it is mostly proprietary but let me tell you that so far it has worked for me!
I asked him for proof – normally I am not so rude but I was not familiar with this penny stock trader. Nathan Gold provided scans of his tax returns and E*TRADE financial records – considering how open he is and how good his penny stock picks are, I am very impressed that he is a real trader who knows what he is doing.
Nathan Golds ability to 'predict' stock promotions before they occur, gives himself and his subscribers a massive advantage and reduces the risk of trading these high risk penny stocks significantly!
Nathan Gold is a recognized expert in penny stock analysis and he has turned $500 into $3.4MM trading his strategy!

In my experience his picks are close to a 90% win rate!

Nathan provides his due diligence and full analysis of his penny stock picks.

Nathan Gold offers an iron clad Money Back Guarantee which is backed up by his payment processor as well so you really have nothing to lose from trying his service!
Bullseye Trades: Best Alerts Service

Every Monday at the market open, Jeff sends you his weekly Bullseye Trade.
2022 has been AMAZING for these Bullseye Trades!
(+50% to 300% per week in my experience)
Penny Stock Egghead Review: Testimonials
PennyStock Egghead testimonial 1
"I've been subscribing to PennyStock Egghead for about a year now and have loved the objective advice Nathan gives. He really does look for quality stocks and I've made some pretty nice profits on a lot of his suggestions. Being still fairly new to investing I have been dabbling a lot in penny stocks to try and grow my account. I may not have a big account, but it's a lot bigger than it was a year ago. On just one of Nathan's picks this year I managed to make my investment back ten-fold!
With so many penny stock scam sites on the net, I'm thrilled to have been able to find someone that is such a straight shooter. I don't like reading a lot of fluff and Nathan's reports are always straight to the point and neither too long nor too short. I've signed up for several websites this year and some reports bore me to the point where I can't even get past the second paragaph. I always look forward to Nathan's next stock announcement and especially love how most of them are very low priced. I can afford them and have made a great profit on several of them! I trust this guy!"
Patrick M.
Santa Fe, New Mexico
PennyStock Egghead testimonial 2
"I've been trading the market for just a few months. My cousin actually told me about Nathan and his website and I signed up immediately after. I'm not someone who has a lot of time to be researching for ideas because I work many hours. Nathan has made it incredibly easy for me to make money in the market. His reports are easy to read and follow. I've tracked most of the stock ideas that I've received in my e-mail from him and MANY have seen some nice gains after his announcements. I've made a nice profit (55% return on my investment on one, and 112% on the other!) on a couple of suggestions he's given and plan to start trading his ideas a lot more.
I definitely recommend subscribing to PennyStock Egghead. Very good research, quality stocks. I was a bit weary of penny stocks from all the bad hype they receive but this guy is pretty legit. He's put my mind at ease with a lot of the fears I've had. I especially like that he doesn't send out announcements left and right. I've signed up for other websites that fill my in-box with one company after the other. I don't know where to even start with so many choices in front of me! Nathan sends me one idea a week and that's all I need. Working so many hours during the week leaves me with very little time when I get home to start doing tons of penny stock research. I'm always eager to see what Nathan's next suggestion is each Friday and I love having time on the weekend to do my research."
Marco D.
Queens, New York
Penny Stock Egghead Review – My Conclusion
Nathan Gold's Penny Stock Egghead service is very different from my other favorite stock trading resources (e.g. Jason Bond Picks). The lack of community that a chatroom normally would provide is not an issue for me.
I really like the transparency, solid and profitable penny stock picks that Nathan Gold issues and for the insanely low cost of a one time flat fee of just $97 for life, I highly recommend any trader adds this to their trading tool box.
Related Articles
Jason Bond Three Patterns that WORK
Weekly Money Multiplier Review
Option Profit Accelerator Review
Option Profit Nexus by Jeff Bishop
Connor Bruggemann Millionaire Trader
Davis Martin Daily Profit Machine Review
I hope that you have found this Penny Stock Egghead Review helpful!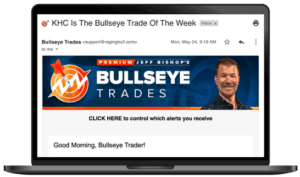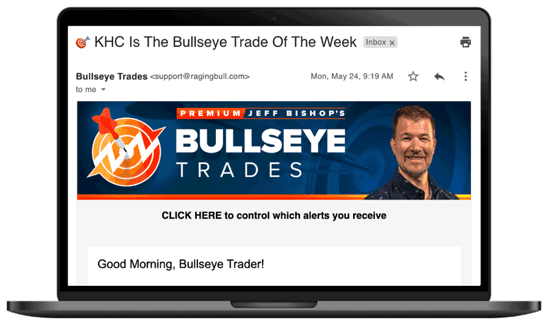 Penny Stock Egghead Review

Summary
Good value for the cost.
Penny Stock Egghead provides profitable penny stock picks with full due diligence! I love it!